Nitesh R Pradhan
How many singers from the Nepali speaking world has made it big in Hindi film industry as a playback singer apart from Udit Narayan? One name that shines bright having worked actively for five decades in the Hindi film industry is none other than Poornima Shrestha also known as Sushma Shrestha in her childhood. Starting as a child singer she later graduated towards a leading playback singer in Bollywood in the 1990s.
She was born into the musical family of late Bhola Shrestha in 1960 who was himself an extremely accomplished music composer and a tabla player having worked with many music directors during the 50s and 60s.
She began her musical journey as a child singer in the name of Sushma Shrestha and gave her first public performance at the age of 7. Later, at the age of 9, she sang her first film song under the music direction of the illustrious musical duo Shankar Jaikishan for the film 'Andaz' (1971). The song was a major hit, and little Sushma's career was sealed. Then she began her musical training under her father's able guidance. But as it is said. Man proposes and God disposes, just six months, on the 11th of April 1971, she lost her father to a massive cardiac arrest. In spite of such a major loss, Sushama created history when on the following day– the 12th of April 1971,— she went on stage to perform for a show that was her father's dream for her. The show had the presence of many legends of the Hindi film industry who took note of her enormous talent.
There was no looking back for her ever since. She was noticed by another legendary musical duo Kalyanji Anandji, who took her under their wings. And then came her peak in the 70s when she was picked by none other than RD Burman who was instrumental in giving her the hit songs that she needed.

"While on his death bed the late SD Burman told me that RD(Burman) has composed beautiful songs for me," she says. Who can forget "Tera Mujhse Hai Pehle Ka Naata Koi" from Aa Gale Lag Jaa(1973) or "Kya Hua Tera Vaada" from Hum Kisi Se Kum Nahi(1977)?
Apart from RD Burman, she has worked with most music directors of the golden era including Madan Mohan, Naushad, C Ramchandra, Anil Biswas, SD Burman, Ravinder Jain and Bappi Lahiri which has an enviable list of popular numbers like "Thande Thande Paani Se Nahana Chahiye", "Yaadon Ki Baraat Nikli Hai Aaj", "Bade Achche Lagte Hain", "Teri Hai Zameen Tera Aasman" and Itni Shakti Hamein Dena Data".
Her early marriage in 1980 caused a minor setback but she soon bounced back with a new image and a new name, marking a clear departure from her child singer image as Poornima. As she went on to give another string of major hits. Popular 90s musical duo Anand Milind gave her one of her biggest hits "Tu Tu Tu Tu Tu Tara" from Bol Radha Bol(1992) which she followed with many successful numbers like "Chane Ke Khet Mein", "Sham Hai Dhuan Dhuan", "Oonchi Hai Building", "Sona Kitna Sona Hai", "Hai Hukku Hai Hukku", "Batti Na Bujha", "Sarkai Lyo Khatiya", "Dhik Tanana", "Oui Amma Oui Amma Kya Karta Hai", "Mr Lova Lova" and "San Sanana Saain Saain" among others, working with such music directors as Anu Malik, Jatin-Lalit, Raamlaxman, Nadeem-Shravan, Viju Shah, Anand Raj Anand, Nikhil-Vinay, Aadesh Shrivastava and Pritam.
Poornima has successfully accomplished 50 glorious years of her musical journey from1969 to 2019.

She was nominated twice for Filmfare Best Female Playback singer in 1971 and 1978, a record she still holds as the youngest nominee ever at the age of 11. In 2017 she was given the Mohammad Rafi Award presented through the hands of the Vice President of India.'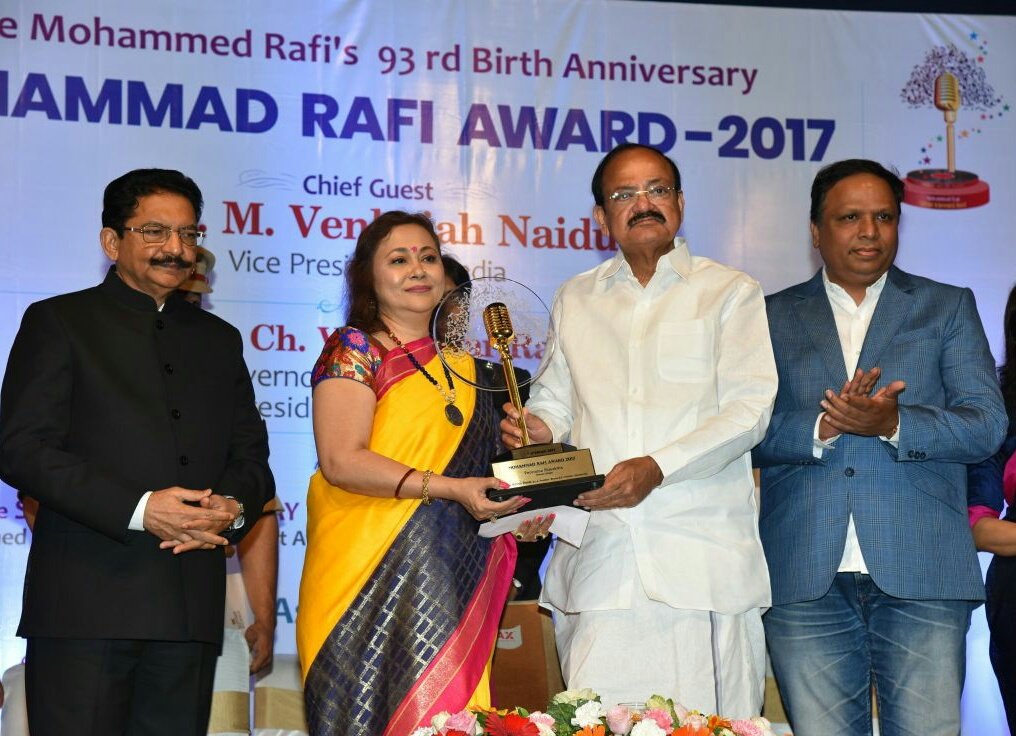 She has also sung in all the major languages like Tamil, Telugu, Marathi, Gujrati, Bengali, Oriya, Assamese, Chattisgarhi, Nepali, Punjabi, Haryanvi and Arabic. Her range includes Bal Geet, Bhav Geet, Chutney and Indi Pop. While talking to ETChronicle she thanked all her fans in Sikkim and has hoped to perform soon in the Himalayan state.
When asked about what is keeping her busy, she stated that it is her stage performances, which gives her immense joy and creative satisfaction and also keeps her connected with fans in India and globally.
(With inputs from Singer Poornima Shrestha)