A girl who was always fond of making outfits for her dolls is now finally living her dreams of being a designer and model for various Indian brands. Shaireen grew up looking at her mother who is very artistic and skilled in crafts and embroidery. Amy from ETC brings forth to you a wonderful journey of an ordinary girl from Darjeeling who built herself into an extraordinary individual. Below is the interview: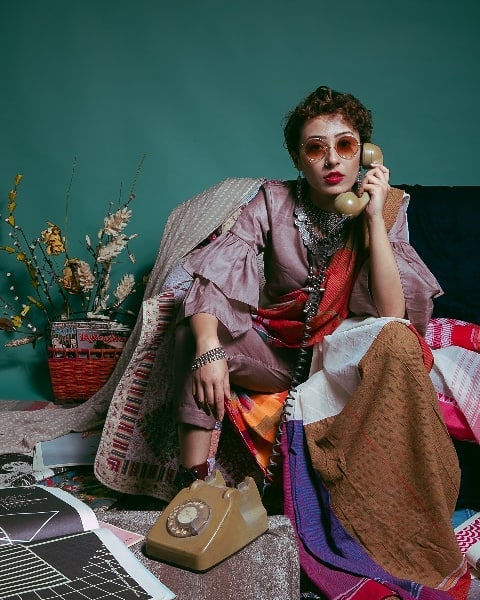 AMY: Coming from a small town of Darjeeling, what kind of challenges did you face and how did it mold you into the person you are today?
SHAIREEN: Coming from a small town, well initially, I was beginning to feel that it's not that hard, but as I progressed and started exploring more, like tattooing and a bit of modeling along with designing, the level of thinking, at a point started opening up to a lot of ideas. Though not all of them were great decisions or experieces, I got a lot to learn from those. And then people started having a lot of expectation from me, seeing all those posts of my related to tattoo, designs and shoots. The feeling was great and at the same time pressurizing. Today, after all those experiences, I would say there's one thing I know and that is my strength and nothing can break me but I myself. So I keep pushing myself because I don't want to be dependent as I feel relying on people makes one weak.
AMY: How did you think of entering in this field of creativity? Who is your inspiration and whose work do you admire the most?
SHAIREEN: My inspiration would be my parents. I know this might sound very mainstream but yes, even before I started recognizing artists and designers, the first icons to me were them. Not just in terms of what I wanted to achieve in life but through them I started understanding how to become the root to a foundation and then after leaving home for my design course when I got out of my bubble and shifted to a new place where I had to figure things out on my own.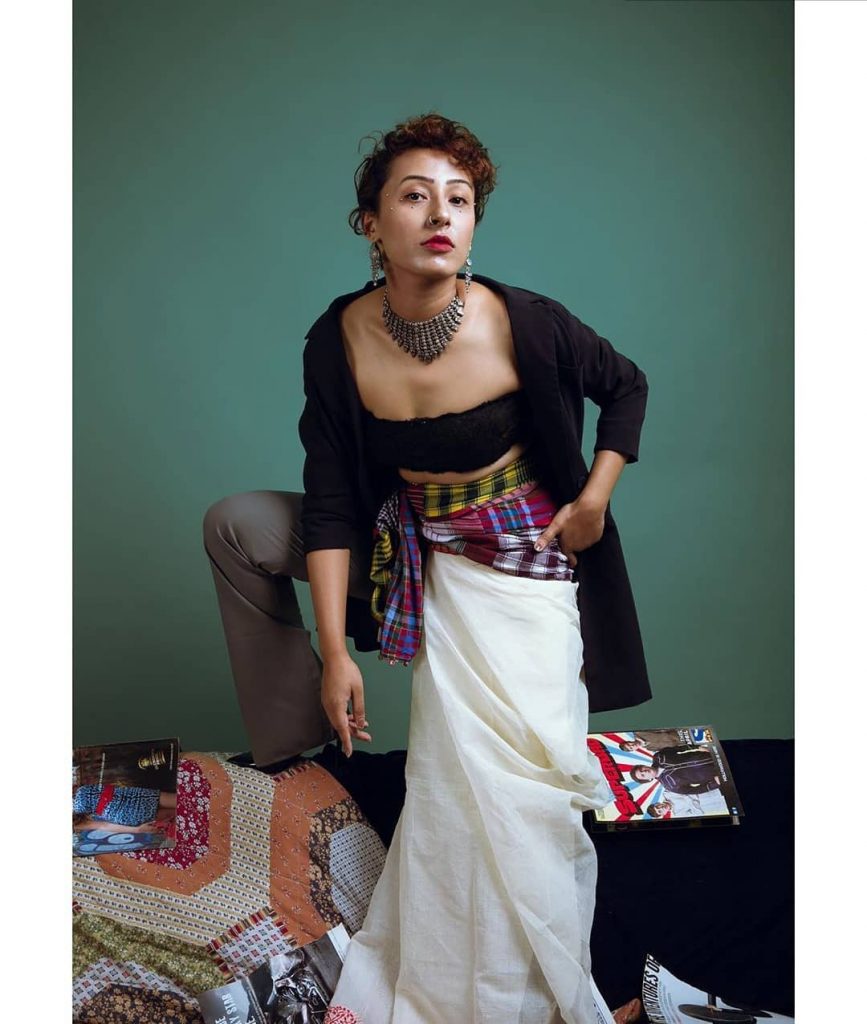 AMY: Your best and worst phases in life.
SHAIREEN: The best phase for me would be the moment when I had just started with my tattoo studio. It was the moment when I had started believing in myself and not depending much on any other. It was the phase where I had everything planned about how I would go step by step towards what I believed in. The worst phase would be leaving it. Reasons being, my stupidity of trying to put my foot into too many different ventures following which I was not being able to focus on what was important.
But then I guess it's never too late and I still believe I can and so I continue to resume my journey and not to return home till I achieve my goal.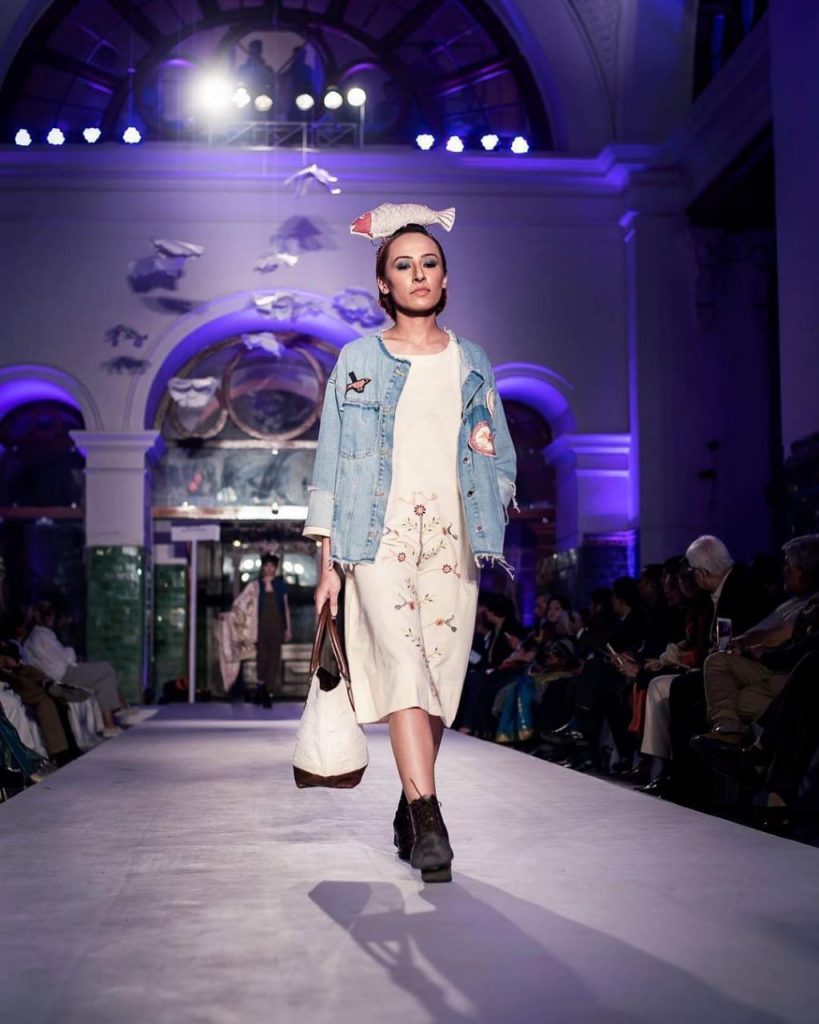 AMY: What are your future plans?
SHAIREEN: Well I 'used to' have this target towards the fashion world as a designer. I wouldn't say that I totally have gotton over it, but apparently with the vibe that has evolved within myself, I am more into tattooing and exploring people, places and the different asthetics of their art forms. So, planning of starting up with a studio soon then eventually move on to my own apparel brand will be my plan for the future.
AMY: Describe about your internship period.
SHAIREEN: During the times where I interned, I would say I picked up a lot of skills and also discovered I had more potential than what I normally did. But I think I took things very casually, so I feel I could have done better.
AMY: What are your designs mainly based upon and any work ethics you believe in?
SHAIREEN: My personal designs are pretty much very experimental, colour palates being very subtle. I work more around the punk/ goth/ rock subcultures, but I don't really always stick to it because there are times (rare though) whereI end up designing somthing louder than my style.
AMY: Your greatest strength and weakness.
SHAIREEN: My greatest strength would be my parents. Initially, when I had just started with this whole journey of leaving my hometown to do what I wanted to, they were apprehensive, but then as things started moving forward they were very supportive. They said- "at the end of the day what matters the most is how happy you are" and they had faith in me.
My weakness would be me. I have realised over the years that everything that happens is because of one's own belief and nothing or no one else's. So knowing the level of potential I have and not being able to focus has been my greatest weakness within myself.
AMY: How do manage your time for modelling, designing and as a tattoo artist?
SHAIREEN: Honestly, I don't really have a proper schedule till date. I somehow have been lucky enough the manage slipping it all so far. I try really hard to keep my Sundays off as I need some space and time for myself. Also taking into account, I don't have a personal assistant to manage my schedules for all three works.
AMY: Haven't you thought about participating in any beauty pageants ?
SHAIREEN: I don't know yet. May be I did think about it once in a while, but not that hard enough.
AMY: Where all have you worked till now and do you have any dream work place or company or brands with whom you want to work?
SHAIREEN: There are a bunch a names or companies I have worked and also collaborated with. Kabir Leathers, Shivmani Exports, Kultprit and others in terms of design. I also worked in events. I had my own tattoo studio for quiet some time. Apparently, I am working as a designer and stylist with 145 East and also freelancing as a tattoo artist. I also indulge in designing work with a very close friend of mine at Green Fur.
AMY: Your favourite fashion brands from past and present?
SHAIREEN: MY favourite fashion brands or rather say designers from the past would be Karl Lagerfeld, John Galliano, Alexander McQueen, Alexander Wang, Prabal Gurung, Bobo Calcutta, 145 East, Maku Textile and many more.
AMY: Name few of your accomplishments in this field.
SHAIREEN: I cannot really point out the accomplishments but I sure did get to work with a lot of very talented artists and brands over the years such as The Space 9 by 2, Diesel, Loreal, Kompanero, Bombaim, Maku, Bobo Calcutta, Studio Kasa, 145 East and others. Also I got an opportunity to be a part of Loreal Hairdressing Awards and also events like The India Story.
AMY: What would you like to say to our readers?
SHAIREEN: Nothing really counts for anything. So, try not to force anything upon yourself. You cannot force things, they just have to happen naturally. You create your own destiny because opportunities are present around you. You just need to notice them. Most importantly, be real and learn to appreciate your soul for who you are.
AMY: Thank you so much for your valuable time. We wish you the best for your future endeavours and keep inspiring people and make our country proud someday.