FILM CITY IN SIKKIM
Dev Anand shot Jewel Thief in 1967, Yaariyan (that blue hain pani pani wala film) was made in 2014, Pahuna in 2018 and who can forget Danny Denzongpa's 1988 classic Saino or the acclaimed Dhokbu-The Keeper (2017). All these movies have become significant for different reasons but the one common thread that binds them together is- Sikkim.
Any moviegoers who have seen any film shot in Gangtok's M.G Marg or the beautiful snow clad mountains of Tsomgo and Lachen or the alpine meadows of Yumthang know that Sikkim is the real star of the show.
At the 67th National Film Awards, Sikkim was awarded the 'Most Film Friendly State' title. It is a huge recognition and an encouraging sign for budding filmmakers and artists in the State. We sat down with Pooja Sharma, Chairman of Sikkim Film Board to talk about the State's film policy and how she plans to make Sikkim not only a filming location but an industry with its own opportunities.
Q) You have been instrumental in ensuring proper representation of the State in every movie that is shot here. What do you aim to showcase in any movie that is made in the State?
P.S: I have taken my job very seriously and I am trying my best to provide support to everyone in a tangible way. I make sure that I am present in the shooting or the premiere of any movie shot here. I aim to make Sikkim a film shooting hub and I hope my involvement can publicise the State as a sustainable tourism destination. I want every film that is shot here to show Sikkim's natural and exquisite beauty, its traditional heritage, authentic cuisine, ethnic culture and people, attire and lifestyle. Basically, it's like promoting regional cinema in global aspect.
Q) What do you think appeals to filmmakers about Sikkim?
P.S: It depends because everyone has their own perspective. However, I believe filmmakers in Sikkim love to tell untold, real and crisp stories. Sikkim and its people offer authenticity and I think that is what appeals to filmmakers.
Q) Many filmmakers who have previously shot in the State have made remarks about things like lack of infrastructure and difficulty in securing permits for locations. How do you plan to resolve this issue?
P.S: I 100% agree and I want to say that we are doing our best. While some of our departments are willing to work together to come up with a solution, we still struggle to communicate and deliver results which I agree is unfortunate. I am being blunt here but this is a serious matter. Delay in single window clearances, lack of infrastructures for crew members and permits are some of the issues that we are struggling with.
Currently we are working on our very own Film City concept. It will be revolutionary when that happens and it will create job opportunities for locals and our talents won't have to go outside to work in film productions. All I can say is we are working
rigorously and I hope it pays off.
Q) Is there a possibility in the near future where we can get a full feature film consisting of an all Sikkimese cast and crew because right now all we are doing is laying down carpets for filmmakers from outside to come and shoot in the State. Yes, shooting in the State creates jobs and opportunities for locals but what do you think is needed to be independent from that and create our own jobs and opportunities in the field of filmmaking.
P.S: Filmmaking is an art and art is seamless integration of various events, it is endless! However, I have and shall always give preference to local filmmakers and stakeholders. I want more films to be made and produced locally. I want more Ugyen Chopels, Prashant Rasailys and Samten Bhutias.
Sikkim Film Promotion Board is very much on board with the idea of making locally made films. There are so many filmmakers who are currently working on their projects and we are supportive of their vision and their dedication. Creating an industry of opportunities takes time and we need people who are driven by their passion to tell stories through filmmaking and arts. This is just the beginning.
Q) Any upcoming films or projects that you are excited about??
P.S: I am excited about Jaar, Misthi, Katla, Dhokbu-2. Shenphenn da (Broken Wings) is also working on a script and plans to shoot in Sikkim somewhere this year itself. We also have a Bollywood movie lined up for shooting. I try bringing in more and more films to be made here. However, I urge that our Sikkimese filmmakers make more films. For now I am happy with the progress that we have made so far but I want more from us.
Dawa Lepcha is making the sequel to Dhokbu with an all Sikkimese cast on board, so that is pretty commendable.
Among others, Prashant Rasaily is working on a new movie, Sushma Productions is also currently filming its project in the State,
Chunnilal Ghimire and C.P Giri are also in talks to make a comeback with a new venture.
Triveni Rai, Angel Tshering, Bhuwan Chettri , Abishek Chettri,  Deepankar Shakya, Minjo lama Pakhring and Ramesh are some filmmakers I am always looking forward to work with.
Film line-producers like Raj Sitaula, Pema Rinzing Lepcha, Jyoti, Pragya, Tashi Norbu Lachungpa, Ajay Anthony Limboo and Pema Rinzing Lepcha are always working towards making Sikkim a film friendly State.
Rubaru Mr. India Global 2021 Tseteej Shiwakoty | Man of the Hour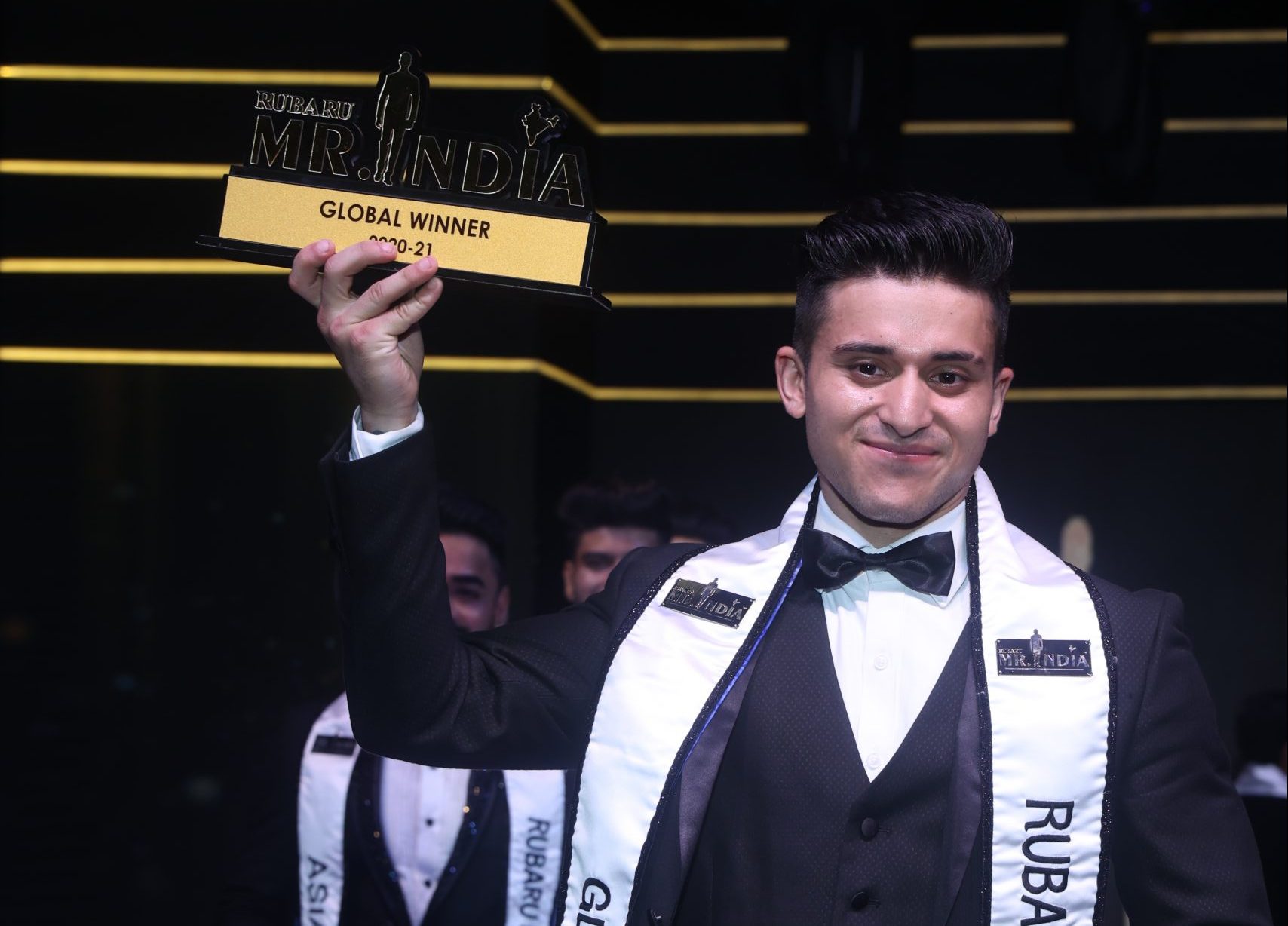 Tseteej Shiwakoty has his sights set on Mister Global 2021
Model and actor, Tseteej Shiwakoty is on cloud nine after he showed off his undeniable talents to become the first Sikkimese to bring home the coveted Rubaru Mr India title.  He defeated 34 rivals in the competition which tested their talent and creativity, personality, social responsibility and interaction skills.
The 26 year old former GD Goenka School pupil will now represent the country in one of the biggest and most prestigious international pageants for men, the Mister Global pageant. He was crowned Rubaru Mr India 2020-21 at the grand finale of Rubaru Mr India 2020 pageant held in Goa securing a direct ticket to the Mister Global pageant to take place in Thailand in coming months.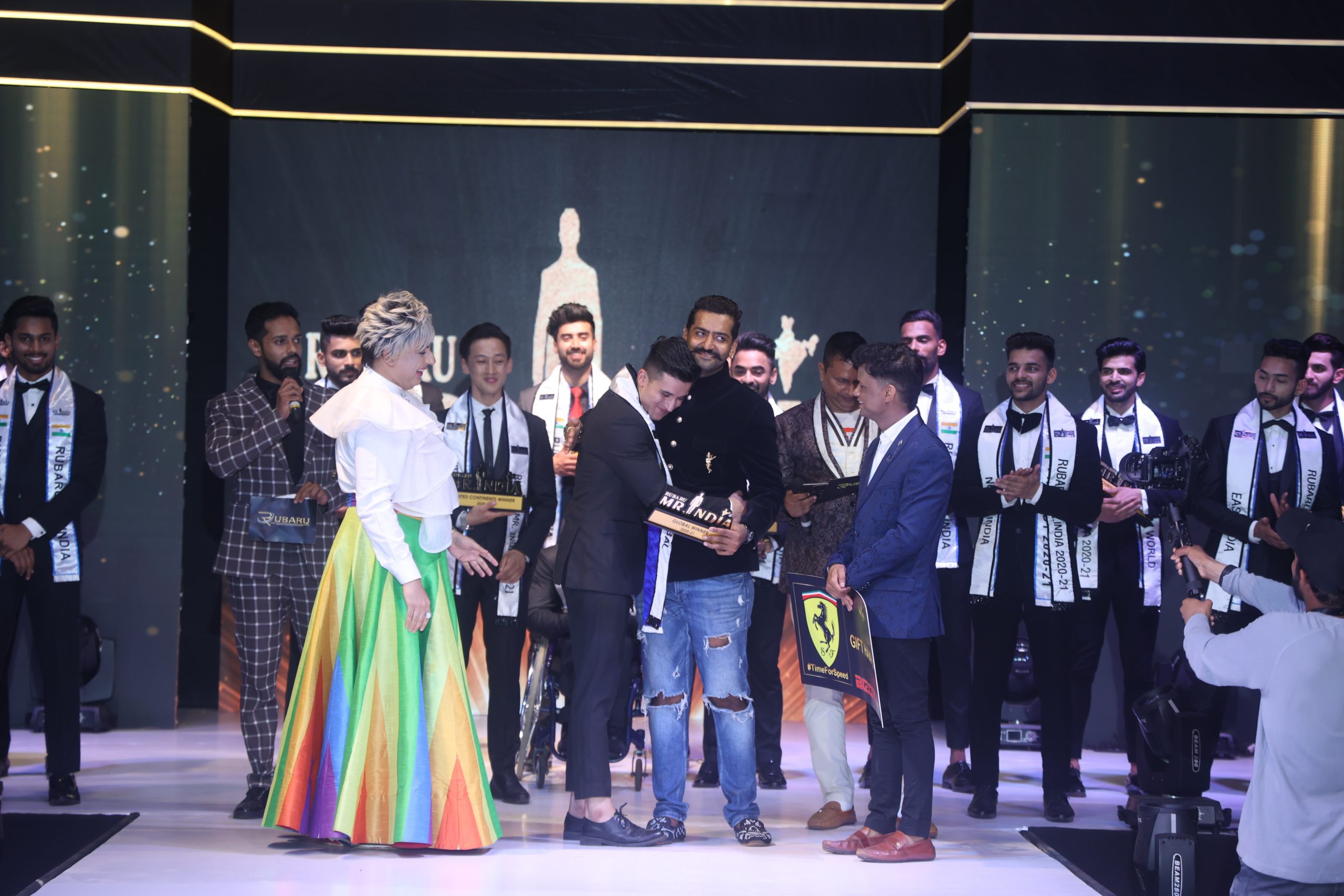 "I had to take several moments to really sink it in because honestly, I was speechless when they announced my name. I wanted it so badly and it was the last international title. My eyes were closed and I had blocked all the noise. When they finally called my name I was shaking. I was so happy and excited that I directly went to the organizers and gave them a big hug," Tseteej said recalling his winning moment. 
Prior to representing the State in the event, Tseteej had won Louis Phillippe Mr. Sikkim Kanchenjunga 2019 at the grand finale of Temi Tea Mr. Sikkim Manhunt in 2019. 
Scheduled to take place in April 2020, the event was delayed due to COVID-19. However, the organizers got in touch with the contestants conducting assignments and tasks culminating to the grand finale in Goa last week. 
"It was grueling at first. I had to wait a whole year for the competition but looking back I think it was the best decision, given the circumstances. It really gave me time to prepare myself physically and mentally," Tseteej said talking about the abrupt halt in the pageant. 
Preparation wise, the model shared that out of many things he had to learn to answer rapid fire questions with confidence while putting the point across to the interviewer.  "It was really intense. They put us through some intense Q&A sessions." He hopes his achievement will bring pride and happiness to his parents and the State as a whole. 
"My parents have been so incredibly supportive of me and my choices since day one. They went out of their way during my preparation days and motivated me to stay focus," he said.
Talking about his journey, the hunk said that competing in Mr Sikkim Manhunt was a life changing experience for him.  "Participating in Mr Sikkim Manhunt was a huge confidence booster for me. I had zero experience in modeling but the organizers of Mr Sikkim Manhunt took great care of me and helped me have faith in myself. I came out of the shell and once I had the taste of confidence, I knew I could do it. The competition helped me find myself and I will be forever grateful for that," he said.
Tseteej's marvelous win was not without challenges. He said that breaking free from the shell of self-doubt and insecurities was what drove him to working on himself and being the better version of his previous self. 
"When you decide what you want with your life, give everything you've got. Focus your energy on the thing you want badly. Don't overthink and never juggle too many things because then your focus splits," he said. 
 Already focused on the next stop in his journey, Tseetej looks to bring the Mister Global title to India. 
"Although months ahead, I know I will be prepared for Mr Global. I want to do it for the country." He hopes to use his influence to discuss the importance of health and fitness on his tryst to become Mr Global 2021.  
"I don't think I will talk about anything else than what has helped me throughout this journey and that is health and fitness. I know firsthand what good health can do to a person's mind," he said. 
When asked about his other passion (s) other than modeling, Tseetej said he likes outdoor activities like trekking and cycling. He is also a fan of taekwondo and basketball.
Rubaru Mr India is the biggest male pageant of India. The candidates opened the final show in an exclusive Indo-Western collection by designer, Vishal Thawami. Previous winners of the pageant, Prateek Baid, Akash Choudhary, Ashwani Neeraj and Pradeep Kharera returned this season as the candidate's trainers and mentors. The seven-day event concluded on 08th April with three Northeastern models making history. 
Apart from Tseteej, Songashim Rungsung from Manipur won the title of Rubaru Mr India United Continents and Arunachal Pradesh's Tumken Sora bagged the title of Rubaru Mr India Brand Ambassador.
What's interesting is that it was the debut appearance of all three States in the pageant. The three gentlemen ended up winning the top titles of the event and will now represent the country in international male pageants.  
Rikzung Dorjee and Gaurav Pradhan to star in Nepali feature film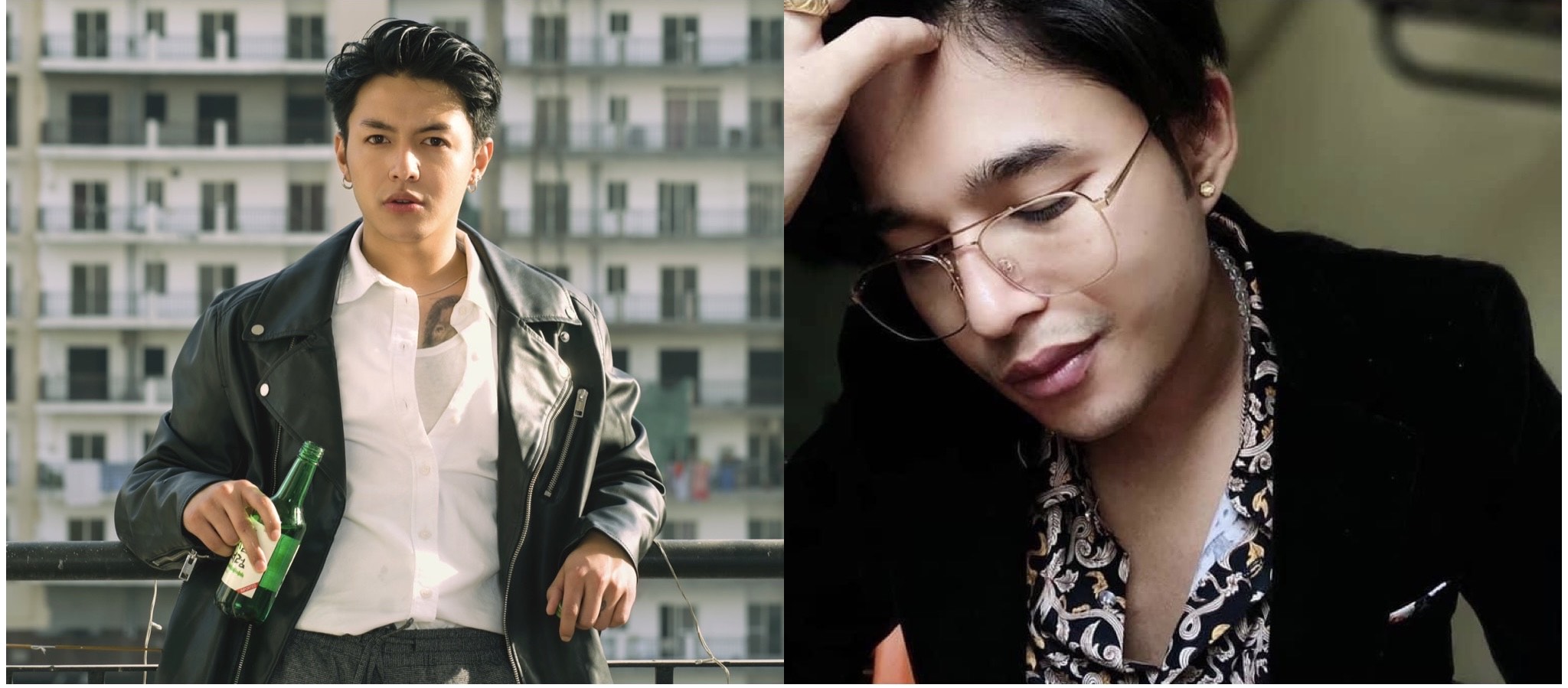 In so many ways Sikkim's Rikzung Dorjee Bhutia (24) and Darjeeling's Gaurav Malla Pradhan (26) are like all of us (well, most of us). They both are dreamers and they put in the work to get what they want.
Rikzung, born and raised in Gangtok says he always knew things were eventually going to work out for him and that he focused on the bigger picture rather than dwelling in his past. "I've always been a creative artist. I knew the day would come where all my patience and hard work would pay off and this opportunity just proves that."
Gaurav on the other hand was juggling between his passions for creative arts and pursuing his PhD in Machine Learning at Sikkim Manipal Institute of Technology in Majitar, East Sikkim. From singing to modeling to sports and now all set to feature in a major Nepali production, Gaurav says, "We have one life, gotta live it right."
Honing their crafts and not rushing things, both of them were already carving a niche for themselves when they finally got that 'call' that would change their lives forever. 
A major production house looking for fresh faces to bring their story to life offered them starring roles in a movie which is rapidly gaining more and more attention as it continues to add to its impressive lineup of star studded cast. 
Starring alongside the duo are actors, Buddhi Tamang and Rishma Gurung along with Darjeeling based singer Yankee Yolmo in prominent roles.  The film is being made under the banner of Arvind Raj Productions in association with Annjig Productions, UK and is scheduled to start filming from the first week of April. It is confirmed that the shooting will be done in Darjeeling, Sikkim and Kolkata. Between attending workshops and preparing for their respective roles, the duo let us into their current mindset and talked with us about their struggles, expectations and their film which is now under production.
Q) You are all set to make a big splash in the celluloid with this movie. How are you processing everything that is going around you??
RD: This is a huge opportunity for me and honestly I am just so excited to learn and grow and give it my best. For now, I am in that headspace where I feel like all those years of hard work and waiting is finally paying off. 
GP: It is so surreal. Sometimes I have to remind myself that this is happening. I've worked so hard for this and finally to be able to do this film, I just am so grateful for the opportunity. 
Q) Does it help to have an accomplice beside you as you prep for your respective roles?
RD: Definitely. It helps to have someone who is on the same boat and who is just as excited and eager about this like me. I feel much more at ease as we help and learn from each other. Plus the fact that we both come from different backgrounds is a big factor as I am learning something from him and vice-versa. It is a fun equation we have right now. 
GP: I was a little relieved when I came to know that Rikzung was cast along with me. We both are newcomers and as soon as we met, we instantly had this common ground to build our relationship on. We are nervous, excited, and at times afraid together. He is such a humble soul and he has been really helpful in calming my nerves and improving my dialogue delivery, timing and techniques. It is great to have hi onboard.
Q) Could you share some details about your role in the movie? And out of curiosity what is the movie about?
RD: This is an exciting question. Honestly, I would love to spoil the plot but then again I think people are going to love how the story unfolds before their eyes. However, I can tell you this about my role in the movie; I play a Sikkimese guy in the film. Suffice to say, it is an absolute honor to represent my State. 
GP: All I can say is that this movie is about a typical Darjeeling boy and his journey to achieve success. The story is great and I really hope it connects to the audience, especially the youths. 
Q) Tell us about your reaction when you learned that you had been cast in the movie.
RD: Words cannot describe how thrilled I got when I first learned that I had been cast in a movie of this caliber. I was feeling a whole plethora of emotions. It was my friend's birthday and I was livestreaming on Instagram and then Yougain da (from Sikkim Chronicle and ETC Chronicle) joined the livestream and popped the question. He was like, "Bhai, do you want to do a Nepali movie?" At first I was like there's no way this is happening and I kind of played along thinking it was a joke but then he DM'ed me and then it all started working out. He is one of the, if not the only one who really wants to build an industry around local talents so I have mad respect for him and everything he does. I am just grateful that he thought of me for the movie. 
GP: My first reaction was like -No, was that call really for me. Did I hear it right? Am I really going to be an actor? 
I was happy as well as confused at the same time. It took sometime before I calmed down.  I remember it was 09 am in the morning when I received a call from the production house saying that they wanted me for film. It was such an overwhelming experience. I was speechless. 
Q) What do you hope to achieve with this film?
RD: I just want the movie to do really well and hopefully my role and involvement helps with the entire process. This will be a win will for the entire team. 
GP: Honestly, it is such a great opportunity for someone like me with zero experience in this field. I hope it turns out to be a success. I hope this film resonates with people and most importantly make my parents feel proud of me.  
Q) What are you looking forward to the most during the production of this film?
RD: Learning from all the talents involved in making this movie is a crash course in acting I won't receive in the best drama schools. Sharing screen space with some of the established actors in the field of filmmaking and hopefully not screwing up. I am so looking forward to filming the movie. 
GP: Just the idea of making a film and being involved in the creation of this story is an opportunity that I want to take full advantage of. The amount of talents involved in making this film is insane and I just want to make the best of it. 
Q) Does the fact that you are making your debut in a movie this ambitious add pressure on you?
RD: Obviously. However, I intend to work hard and give the best of me to this movie. 
GP: Yes, of course it adds pressure, but that's how it works right? It is a huge responsibility to portray the protagonist and exhibit the required skills that can make this film a success. There are still a lot of things that I need to work on but I will give my best. 
Q)  How do you think your casting in this movie will help people back home inspire to be in the creative business?
RD: People from the hills are way too talented and yet inside their comfort zone. I want to break that monotony and hopefully help create a discussion amongst people that it is okay to explore options when it comes to choosing one's career. 
GP: Everybody knows what happens when someone decides to have a career that is not conventional or a government job. I can only hope that my involvement in this film can help those people who want to follow their passion to step outside of the box and work proudly. 
Q) What are the preparations that you are undergoing to fit into the part you're playing?
RD: Preparation wise, I have actually a lot to work on. I've been working on my portrayal of the character and give him the justice that he deserves. 
GP: Right now we are focusing on the script, dialogues, gait, dialogue delivery, postures and many other things important in the film making process.
Q) Your message to the people who will read this interview.
RD: Firstly, I just want to thank everybody who is reading this and supporting local talents like me in our quest to achieve something and hopefully elevate the name of the State. Secondly, I want to urge people, especially youngsters to never give up on dreams and work towards making it a reality. The biggest advantage we have is right there in the palm of our hands, Internet. Make use of it, learn about new things, get inspired from people and then work towards your goal. 
GP: I feel it is imperative that people open their minds and let people decide for themselves what they want to do with their lives. Learn to break away from the rules set by the society and do the thing that you are really good at. As one of my dearly departed friends always said to me, "If you're really good at something, don't think too much. Put in the work and see how you achieve the impossible."
Also, a huge shootout to the team of Sikkim Chronicle and ETC Chronicle, especially Yougan da for his efforts to do something about artists like us. The story he did with me for ETC Chronicle really pumped me up and gave me a new found sense of confidence. 
Q) Have you had the chance to run your lines with Buddhi Tamang or Rishma Gurung? If yes, how was it and if no, are you nervous or excited about it.
RD: We are in the initial stage of production and so far we haven't been able to run lines together, but I am eager to share the stage with them. It is going to be fun, I think.  
GP: Unfortunately we haven't got the chance to run lines yet. I am hoping it will be a great time when we finally do. 
Q) Growing up which Nepali movies were your favorites?
RD: I've watched Loot 1 and 2. Hostel and Kabaddi are some of the Nepali movies I loved watching.
GP: Who hasn't watched Jerry? I mean c'mon that movie has its own individual fan base. Hostel, Kabaddi, Chakka Panja are some of the movies I absolutely love watching again and again.
Q) Prior to signing this movie, what were you doing with your life?
RD: I've always been a creative artist. A few months ago, I moved to Delhi because I had just been offered modeling and cinematography contracts from different agencies. I was never the academic student so it only made sense that I grew up to drop out of college and work towards earning money. My family and friends were incredibly supportive of my decision so I have them to thank for being my rock (s). Then in the midst of discovering myself in Delhi, I found my calling with this movie. I am just so grateful. 
GP: I recently worked with Mandala band for their new album which is yet to be released. Along with the shooting of this movie, I am simultaneously pursuing my higher studies. Between studies, sports, college fests and music I was always finding ways to keep the creative juice flowing. 
Abhibyanjana Thatal finally making music moves
Singer-songwriter Abhibyanjana Thatal (23) is one quiet yet very loud wunderkind and I say that because she lets her music do the talking. You probably have never heard about her and you would be correct if you say, 'maybe she is underrated' because she is. MAJORLY UNDERRATED.
She has been playing music since she was a small kid and her music is proof that you don't need numbers to define someone's success. Her greatest achievement you say? How about a singing credit in Priyanka Chopra Jonas's produced film "Pahuna: The Little Visitors"?  She has also released two original songs titled 'Groovy Girl' and 'Breezing Through'. As she preps to release her new song 'Winter Love', Thatal is finally making major music moves. Read our in-depth conversation about music, music in Sikkim, music in our life, music everywhere.
Q) Your first single was released in 2018. Then you went on to release one song, almost a year ago. Why the long hiatus??
 AT: Trying to score a balance between my music and education was a difficult task. It still is. I'm just a girl trying to venture into an unknown path and you can say I am being practical with my approach. I was trying to strike a balance and learn to do both mainstream education as well as music. While I did write songs during that time, the process of production is one that requires time, effort and dedication.
Q) Apart from writing and playing gigs across different cities, what keeps you connected to music?
 AT: I find music irresistible. It's almost like it works to evoke a certain feeling in you and that's exactly what it does for me. It's therapeutic to me. Every musical piece presents itself as a new thing for me, sometimes it's like a help that you need, sometimes it's an inspiration. So I stay connected to music even if I don't have any gigs or am not writing by jamming along with other friends, sharing music and maybe because we all have a certain affinity to music.
Q) As an independent artist from Sikkim, what do you hope for the future generations of musicians, songwriters and performers in the State? 
 AT: Sikkim is going through a rapid stage of transformation socially, economically, politically and culturally. The scenario here 10 years ago was not as conducive to artists as it is today and we're only slowly warming up to supporting local artists here. Today, I think we in Gangtok, at least, are slowly transitioning to becoming more and more hospitable to local musicians. We have reached a certain stage of urbanism and that is reflecting in the pub and cafe cultures of Gangtok. That makes us feel excited because we can play our music.
I hope people in Sikkim support the local artists more and more, we need this support that people like yourselves are giving us. This also means that there is scope for better production houses in Sikkim that are inclusive to all artists.
Q) You have a singing credit in the feature film "Pahuna", how did that happen?
 AT: I think it was possible through the power of social media, simply put. A lot of people in the crew were from Sikkim and one of them who had heard my song covers and some music on Instagram recommended me to their music director. The music director of the film then heard my songs on Instagram and decided he wanted to work with me. If I attribute this event to my 'luck' I would be discrediting my work as a musician, I believe the circumstances at that time were just right and I ended up singing a track for the film.
 Q) Growing up, which artists did you look up to?
 AT: I was influenced by my parent's taste in music. Then my socialization at school let me into another kind of music, my music teacher inspired another style of music to me. There is a great variety in this list ranging from rock, progressive rock, jazz, blues, metal, punk, folk music and pop music, classical music. Fiona Apple, Yves Tumor, Norah Jones, Julia Stone, Ella Fitzgerald, Soko, The Doors, Pink Floyd,  Radiohead, John Mayer, Porcupine Tree, Mogwai and so on. I'm sure I've forgotten to mention a lot more.
Q) Any Sikkimese artists that has your attention in terms of bringing the much needed spotlight in the State?
 AT: It's great to see a lot of new musicians in Sikkim. I cannot answer this without mentioning Tribal Rain whose music inspired me and so many of us. Girish and the Chronicles of course brought Sikkim to notice from the national media in terms of music. Konflicts has my attention currently,  Peeyush Nepal, Zeron, Aabishkaar Thatal, Anoushka Maskey and Dechen Phinasa. These are the young artists who I see as my contemporaries as well as inspirations and I'm looking forward to seeing more
and more of them.
 Q) What are you looking forward to the most in 2021, in terms of new projects, gigs?
AT: I have been working on a few projects lately and my songs are finally going to see the light of the day. I'll be releasing my song "Winter Love" in the coming month. Aside from my solo projects, I am collaborating with musicians from Assam and Mumbai to bring to you another side of this exploration in the form of an E.P. I'll soon be sharing more details regarding this single and the solo project following that, as well as more information about the E.P. very soon. I'm looking forward to growing and exploring more as a musician.