Tseteej Shiwakoty has his sights set on Mister Global 2021
Model and actor, Tseteej Shiwakoty is on cloud nine after he showed off his undeniable talents to become the first Sikkimese to bring home the coveted Rubaru Mr India title. He defeated 34 rivals in the competition which tested their talent and creativity, personality, social responsibility and interaction skills.
The 26 year old former GD Goenka School pupil will now represent the country in one of the biggest and most prestigious international pageants for men, the Mister Global pageant. He was crowned Rubaru Mr India 2020-21 at the grand finale of Rubaru Mr India 2020 pageant held in Goa securing a direct ticket to the Mister Global pageant to take place in Thailand in coming months.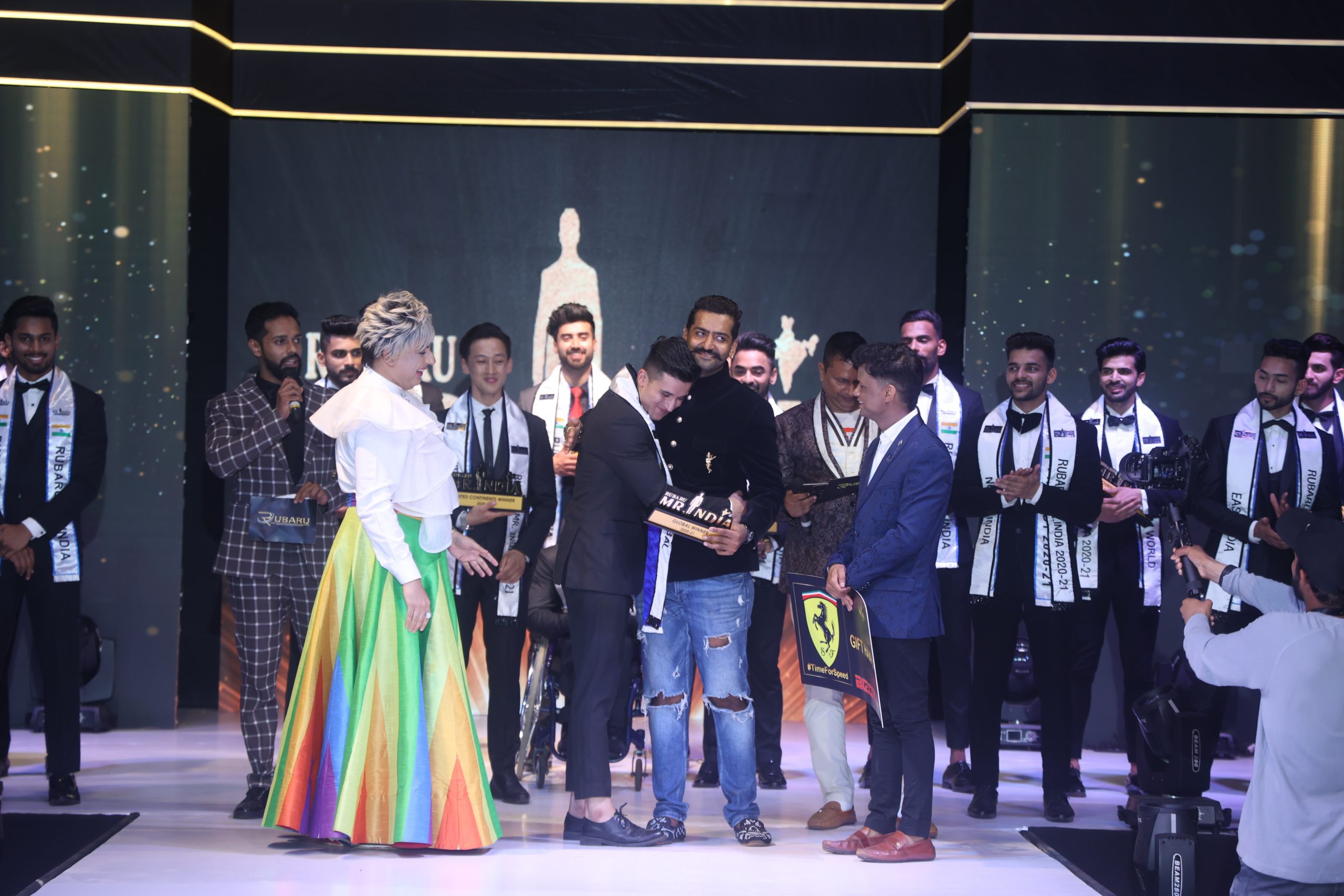 "I had to take several moments to really sink it in because honestly, I was speechless when they announced my name. I wanted it so badly and it was the last international title. My eyes were closed and I had blocked all the noise. When they finally called my name I was shaking. I was so happy and excited that I directly went to the organizers and gave them a big hug," Tseteej said recalling his winning moment.
Prior to representing the State in the event, Tseteej had won Louis Phillippe Mr. Sikkim Kanchenjunga 2019 at the grand finale of Temi Tea Mr. Sikkim Manhunt in 2019.
Scheduled to take place in April 2020, the event was delayed due to COVID-19. However, the organizers got in touch with the contestants conducting assignments and tasks culminating to the grand finale in Goa last week.
"It was grueling at first. I had to wait a whole year for the competition but looking back I think it was the best decision, given the circumstances. It really gave me time to prepare myself physically and mentally," Tseteej said talking about the abrupt halt in the pageant.
Preparation wise, the model shared that out of many things he had to learn to answer rapid fire questions with confidence while putting the point across to the interviewer. "It was really intense. They put us through some intense Q&A sessions." He hopes his achievement will bring pride and happiness to his parents and the State as a whole.
"My parents have been so incredibly supportive of me and my choices since day one. They went out of their way during my preparation days and motivated me to stay focus," he said.
Talking about his journey, the hunk said that competing in Mr Sikkim Manhunt was a life changing experience for him. "Participating in Mr Sikkim Manhunt was a huge confidence booster for me. I had zero experience in modeling but the organizers of Mr Sikkim Manhunt took great care of me and helped me have faith in myself. I came out of the shell and once I had the taste of confidence, I knew I could do it. The competition helped me find myself and I will be forever grateful for that," he said.
Tseteej's marvelous win was not without challenges. He said that breaking free from the shell of self-doubt and insecurities was what drove him to working on himself and being the better version of his previous self.
"When you decide what you want with your life, give everything you've got. Focus your energy on the thing you want badly. Don't overthink and never juggle too many things because then your focus splits," he said.
Already focused on the next stop in his journey, Tseetej looks to bring the Mister Global title to India.
"Although months ahead, I know I will be prepared for Mr Global. I want to do it for the country." He hopes to use his influence to discuss the importance of health and fitness on his tryst to become Mr Global 2021.
"I don't think I will talk about anything else than what has helped me throughout this journey and that is health and fitness. I know firsthand what good health can do to a person's mind," he said.
When asked about his other passion (s) other than modeling, Tseetej said he likes outdoor activities like trekking and cycling. He is also a fan of taekwondo and basketball.
Rubaru Mr India is the biggest male pageant of India. The candidates opened the final show in an exclusive Indo-Western collection by designer, Vishal Thawami. Previous winners of the pageant, Prateek Baid, Akash Choudhary, Ashwani Neeraj and Pradeep Kharera returned this season as the candidate's trainers and mentors. The seven-day event concluded on 08th April with three Northeastern models making history.
Apart from Tseteej, Songashim Rungsung from Manipur won the title of Rubaru Mr India United Continents and Arunachal Pradesh's Tumken Sora bagged the title of Rubaru Mr India Brand Ambassador.
What's interesting is that it was the debut appearance of all three States in the pageant. The three gentlemen ended up winning the top titles of the event and will now represent the country in international male pageants.