Sikkim's Bhim Bahadur Chettri shines at Dance Plus Season 5
Kindled in Jitlang, a small village in Rangpo, East Sikkim, Bhim Bahadur's story is not entirely different from the stories of other dancers from Sikkim who dream the big dreams; the only difference is that even during his vigorous Army training courses and deployments that he had to endure, he never stopped dreaming and he never stopped dancing. He kept honing his skills and kept practicing dance even in the harshest of circumstances; he kept dreaming and is making every Sikkimese proud by getting selected in the Top 16 and now fighting to stay in India's one of the prestigious dance reality shows, Dance Plus Season 5.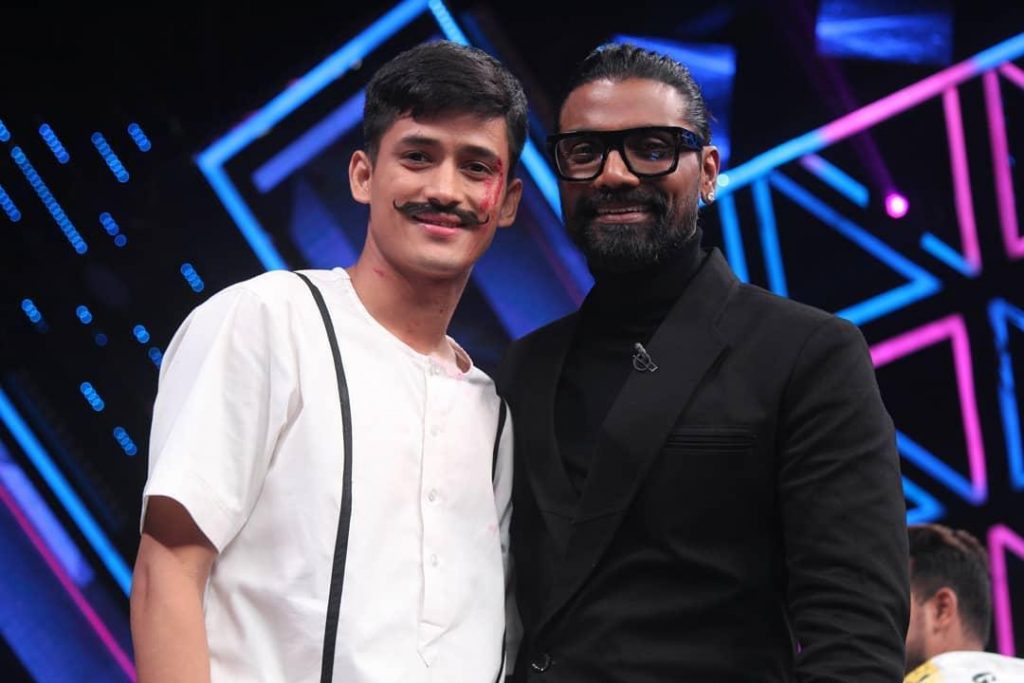 Also known as Ajay amongst his peers, the 25 year old has been dancing since his childhood days in Rangpo. He danced in crews like Hip Lock Pen Crew and Sikkim Dance Crew, before he joined the army to serve the nation. Now, an army man, Bhim is surely living his wildest dreams dancing among the best dancers of the nation and dancing under the guidance of the best choreographers in the industry.
Starting with the TV audition in an emotional patriotic dance on Teri Mitti (from the film Kesari) and now donning a persona of a chocolate boy in the competition, Bhim has shared the stage with film industry's biggest names like Deepika Padukone, Shraddha Kapoor, Nora Fatehi, Karthik Aryan, Salman Khan, Remo D'souza and countless others. His fan following has also grown substantially as he has now surpassed 60,000 plus followers on Instagram, where he posts regularly about how his once dreams has now become a reality.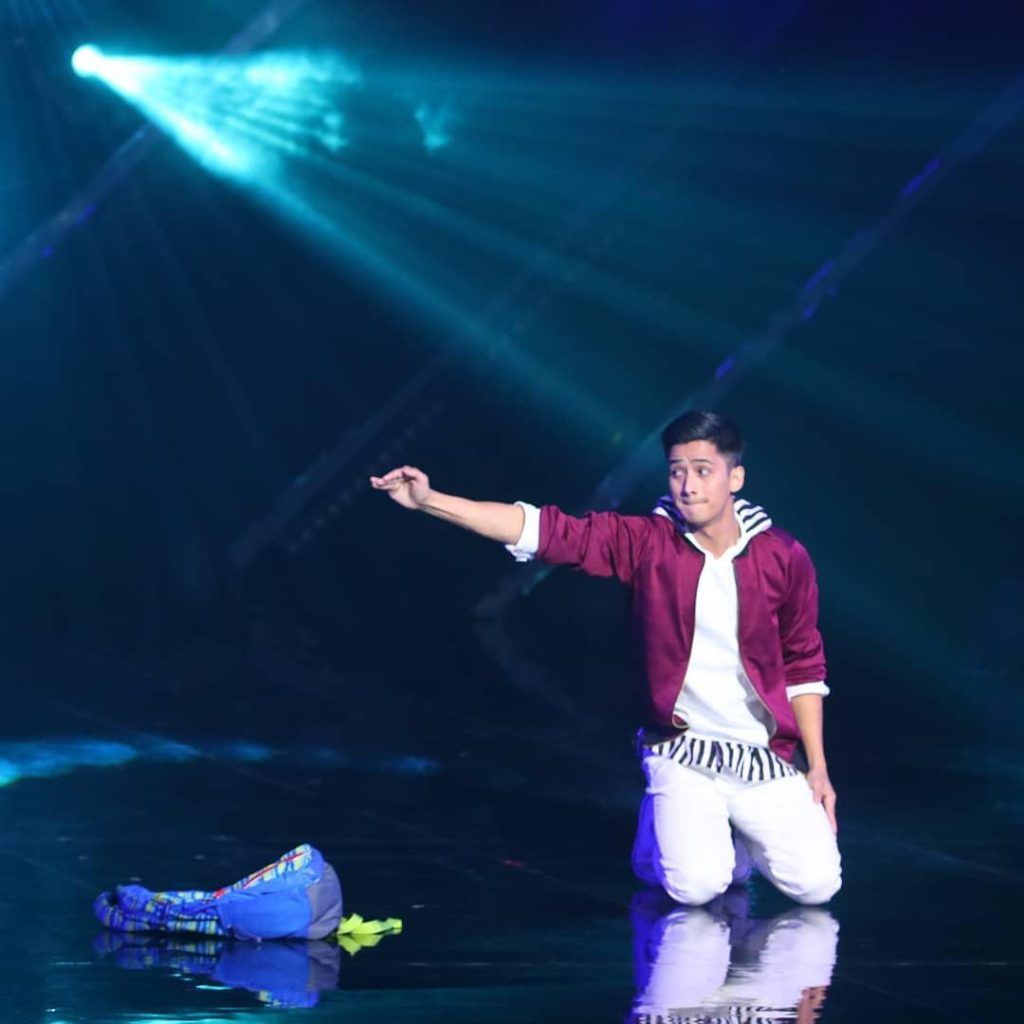 Sikkim is proudly standing with Bhim as he makes his state proud with every step that he takes and every move he makes on that stage. Now, the show inching towards voting rounds, he has made sure that he wins our hearts by proving that even in the most adverse of situations, those who dream tirelessly and work hard, achieve them even in the hardest of circumstances.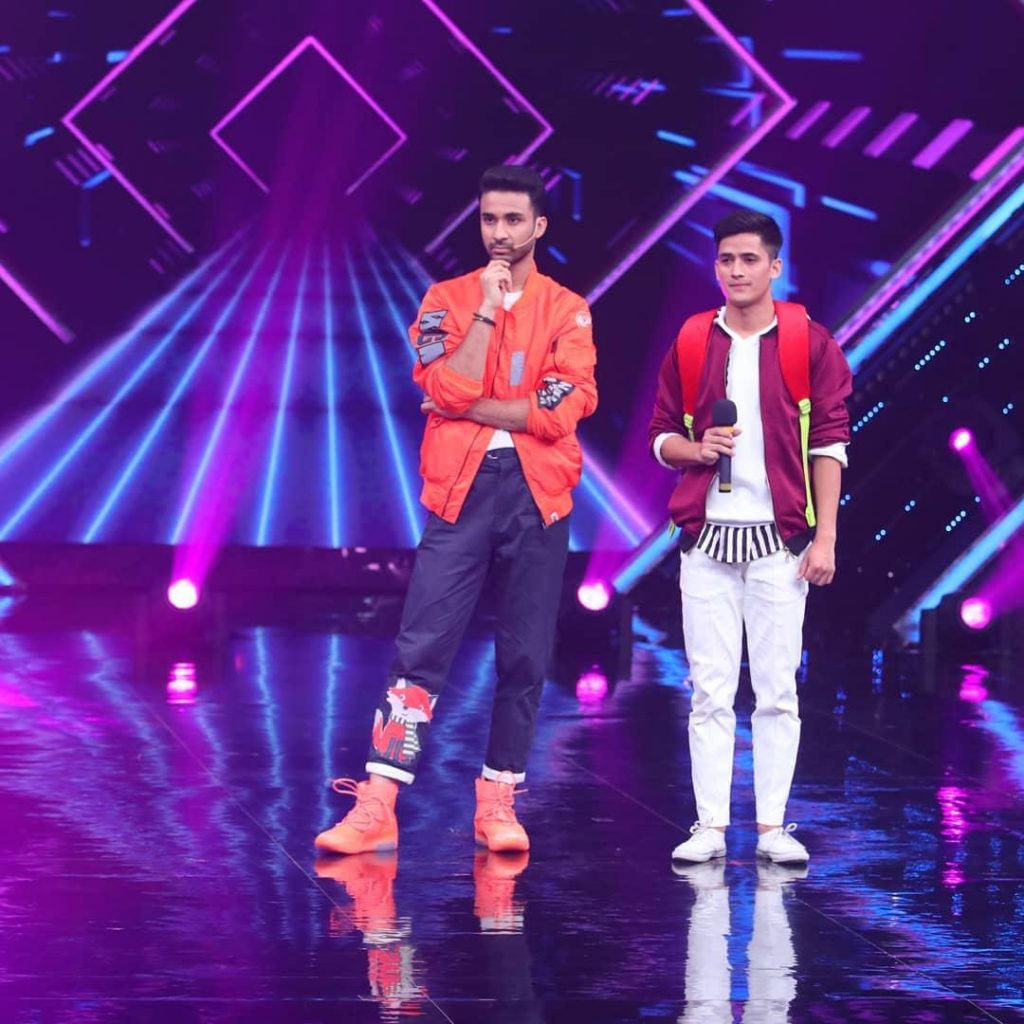 ETChronicle's team along with all of Sikkim wish Bhim the best wishes and good luck in the competition and congratulate him for being a role model to the future generations of Sikkimese artists who dream the same dreams as he has now made his reality.
Darjeeling based Meraki releases 'Biswas' amidst lockdown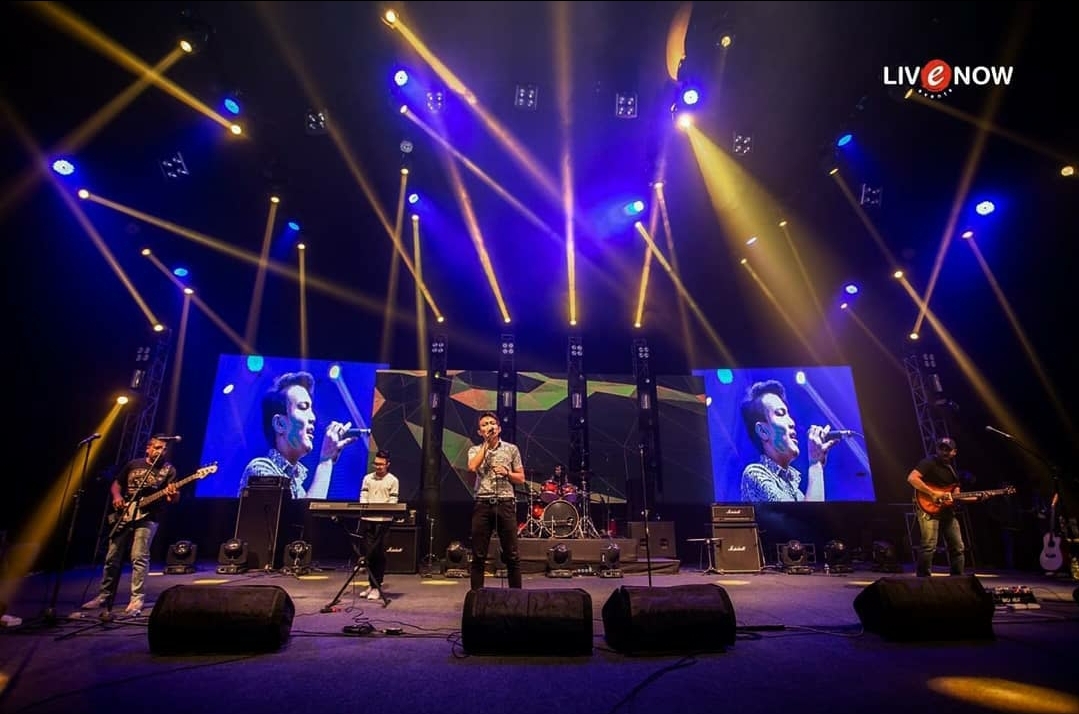 There are few good things that have happened ever since the coronavirus took over the world, but for artists whose creativity is as restless as their passion, this came as a challenge to do more. Darjeeling based band, Meraki, released their first Nepali single on the 15th of May, alleviating many music lover's lockdown blues. 
Meraki is a five-man band comprised of Leewang Dorjay (vocals), Anmol Lomjail (guitars), Jayant Sundas (bass), Jai Rai (keyboard) and Ushang Bomzon (drums).
'Biswas' is the first song in the soon-to-be fully Nepali album, a change from their previous single 'Better Together' which by itself, a perfect song to keep up spirits during the lockdown. The YouTube description for the song is – "A major factor in everyone's life, a foundation to any relationship. "Biswas" which means "trust" here is a basic concept of highlighting the deeper essence of love in relationships of any kind."
ETC speaks to Leewang, the frontman of Meraki, who also won 'Best Vocalist' at the Hornbill International Rock Contest 2018, a memorable event since their performance at the HIRC catapulted them to fame in the hills. He discusses the writing process and what the band plans for the year ahead. 
He begins by describing how the shift from writing an English song to a Nepali one wasn't easy. "I realized that even though we are Nepali, it was difficult to write in the language", says Leewang. "My mom is a writer, so she helped to make the lyrics sound grammatically correct. I did the tuning and lyrics but everything else, it was our guitarist, Anmol who did it. He sat down for days, mixing and mastering the track."
Biswas has the rare ambient quality of making one feel as if they are sitting outside, ruminating on life and all that comes with it – which is a great feature, since many aren't able to leave their houses. 
It's also their first step to Nepali music. "Next 16th, we're releasing another track, Tadha Bhaye Pani". 
The lockdown imposed due to the pandemic has many feeling dismal about the situation, especially those who prefer to watch live music at restaurants, pubs and festivals. But Meraki has a grand plan to cure those blues. The band plans to release a song every 15th or 16th, for the next seven months, to bring the final tally up to eight songs which would be concluded as a full album by the end of the year. 
Then, if the world has carefully prevented more positive cases of the COVID-19, they plan to perform and as with their previous shows in the hills, there is hope that it will be an excellent one.
Still, it is a wonder that the band is releasing music even when being socially distanced from one another and being confined to their homes. Leewang explains that they've all been working well online. "Currently, I'm based in Delhi but before coming here, we recorded everything possible and only mixing and mastering were left."
The hills have always been famous for its tea, scenery and musicians. Every other person one meets, has their own story with music but when there are so many bands and solo artists, surely the competition must be brutal? Leewang disagrees. "Kurseong, Darjeeling… every place has many musicians but we all support each other when it comes to music. We don't drag each other down. Plus, I'm a people person, so I have a lot of friends who push and criticize. The band takes honest criticism constructively."
Are you ready for the next Meraki song to take you on a journey, as unique as only the band can create? We hope so. 
UNB confronts racism and haters in his triumphant EP 'Made In India'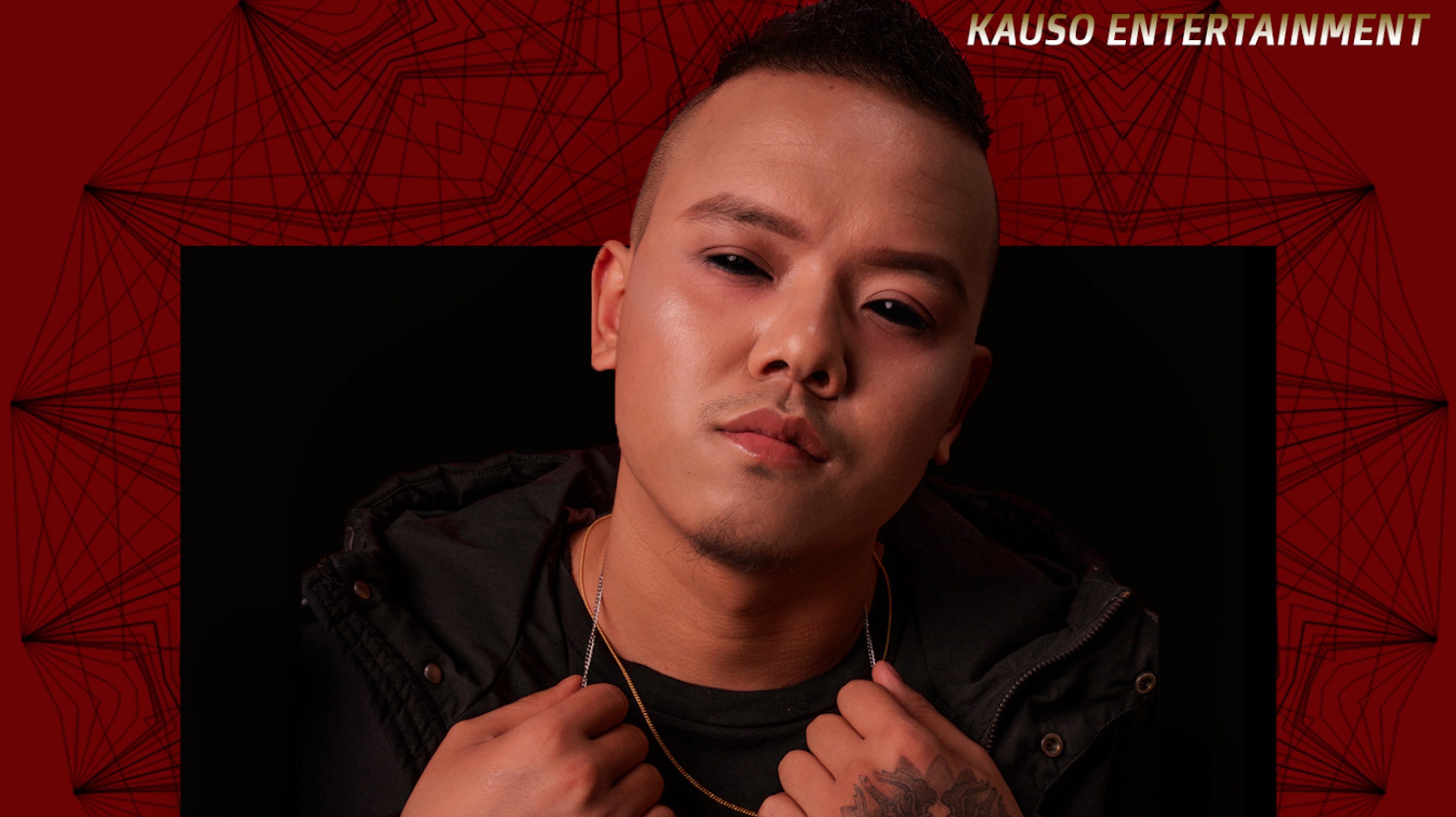 By Palzor Machungpa
Gangtok, 12 April:
One meme said the best, "Punjab has Honey Singh, Mumbai has Divine, Bhopal has Dino James and Sikkim has UNB".
UNB, short for Ugen Namgyal Bhutia has always been intent on making statements and bringing forth various issues of our society through his songs. By showcasing the social scenarios and his personal confessionals UNB rides high with his relatable song-writing and that soothing yet attention-seeking voice. With his new Extended Play, "Made in India" the multi-lingual rapper simply does what he does best, 'speak his mind'.
Opening the EP is the one-minute long 'Intro' where he talks about the importance of Nepali community in the country saying that the Nepali language is one of the 22 languages recognized and encouraged by the Constitution of India. He goes on to explain that the album is a small effort from his side to shine the light on the importance and existence of the Northeast India as an integral part of the country.
In his second track titled, "Hum Bhi Kya Kam Hain", Ugen raps about his struggles as a North-eastern musician following his dreams in the capital of the country. Musicians especially rappers have time and again explored the plight of being a Northeastern in India but UNB blends the struggle of a Northeastern trying to make it big with the important aspects of being a Northeastern and planting the message of patriotism at the forefront.
I read somewhere that in hip-hop, the personal is always political. The rapper is no stranger when it comes to showcasing his Northeastern-ness in his songs. Songs like 'Call Me Indian', 'Jai Jai Khukuri' which showcases his political frustrations are his best. In a year as tumultuous as 2020, UNB brings out the sonic uprising amidst the worldwide backdrop of coronavirus pandemic, racial discrimination and the systemic abuse of the majority over the minority that hits close to home. Tracks like 'Made In China Nai', 'Dhoti' does that and displays the rapper's say in racial identities.
The remaining songs 'On Point', 'Namastey' and 'Jal Barsey' reveals the other side of the rapper as he sings about the haters and how he tries to make his underrated career work by focusing on what he does and not really indulging in the feuds.
Produced by the Egyptian music-producer, Fiftyanobeats the sound of the EP reflects the depth, strength and personal growth of the rapper. As always the strength of the album lies in the rapper's deep appreciation for his family, the passion for his music and the love and respect for his community.
UNB has always been talking about his birthplace [Sikkim] in almost every song he puts out. He takes the listeners into the busy and vehicle-packed roads of Jamtok [sorry, Gangtok]. He has documented the specificity of his generation in the track 'Badam Ko Lagi' where he literally sings the nostalgic tune of the game.
UNB makes music to acknowledge the identity of Nepali speaking people in the country. He sings about breaking the societal norms and follow one's passion. He sings about Sikkim, our home and its people and it is high time we listen attentively to this young and talented musician because gems like him need to be protected.
For more information about UNB, subscribe his YouTube channel 'Kauso Entertainment' or follow him on Facebook, Instagram and other social media handles.
His new EP 'Made In India' is available in all streaming formats across Spotify, iTunes and YouTube.
Philanthropist Sushma Gurung turns Producer for an Indo – Nepal movie.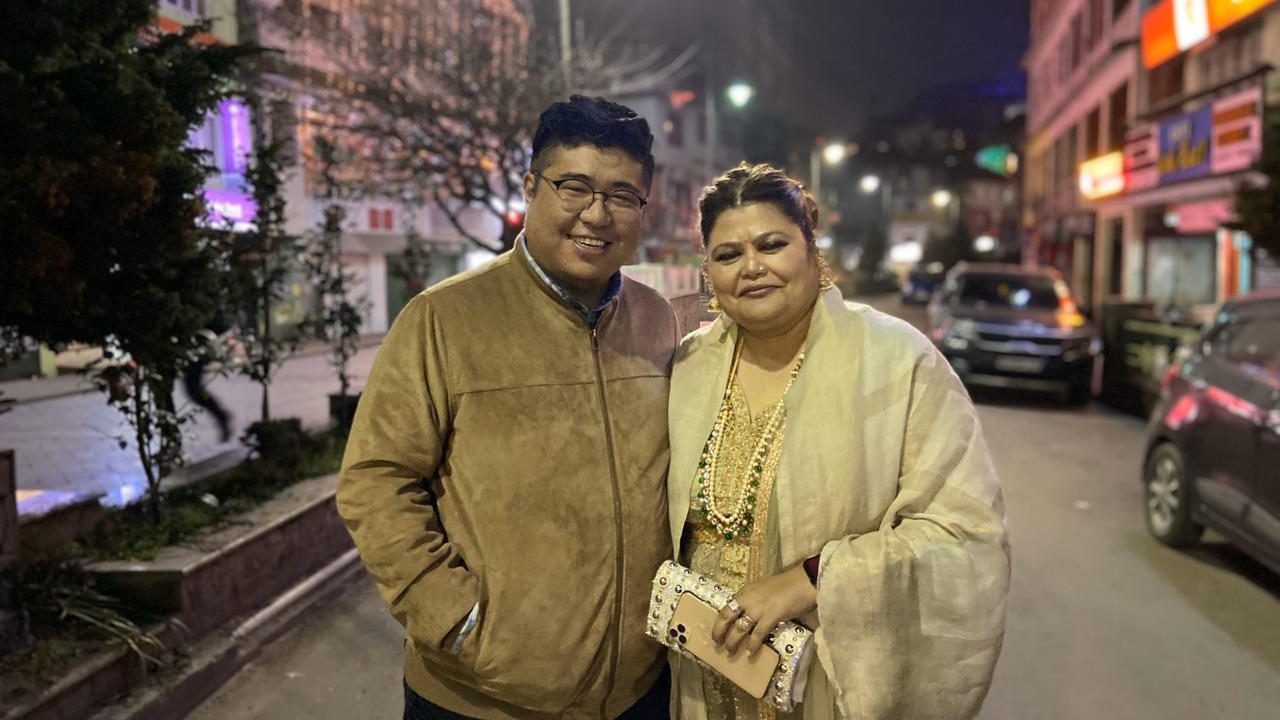 Sikkim may be a small state but its burgeoning interest in the film and entertainment industry does not seem to swindle. Aspiring actors, directors and cinematographers who previously had to go out of state to find their footing in their respective fields are either coming back to their roots or finding their way back to stories about the hills, but whatever the case, they're finding more opportunities at home than they did before.
The next big venture by a Sikkimese into film is by Sushma Gurung, founder of Sushma Organisation, Gangtok who is all set to collaborate with Mountain Stories Production, owned by 'Appa' fame filmmaker Anmol Gurung. Through her first venture as a producer, Sushma wants to promote Sikkim, Sikkimese culture and artistes in an untitled Nepali movie to be directed by Surendra Poudyal, the director of Nepali movie 'Kri'.
Mountain Stories Production is the promoter of the movie. It is being rumoured that the singer of the 'Flirty Maya' song Neetesh Jung Kunwar and the actress Aditi Budathoki along with two Sikkimese actors will be part of the main cast.
While speaking to ETChronicle, Sushma has expressed her happiness and excitement to be a substantial producer of the movie. She adds, "I see a lot of budding actors in the state of Sikkim and I also feel there's a strong need of a film industry here thus this is just my small effort to take an initiative. I am also glad that the celebrated Anmol Gurung thought to make me a part of this venture for which, looking at the potential and my intention to support artistes of Sikkim, I humbly accepted. I am looking forward to the film and I want our people of Sikkim and India to go and explore avenues through Indo-Nepal movies."
The promoter of the movie Anmol Gurung has also expressed his contention to collaborate with Sushma Production. He assures ETC that this movie will promote Sikkim to the next level and thus shall produce many superstars in days to come.
Currently, they are scouting artists/actors from Sikkim.