Are you the brave king of 'Bro-Zone'? Here's an anthem for you
In a new video titled "The Bro-Zone Anthem", Biswas Timshina proves once again that music can express a myriad of emotions, even the mildly sad but funny ones.
I can, as a young woman in her twenties, agree to the subtle drop of 'daju' or 'bhai' when in conversation after meeting someone new. I've seen men visibly recoil or at least raise an eyebrow to question why they're being subjected to becoming the latest addition to an ever-growing non-blood related family.
This song encapsulates the annoyance and misery of the "bros, dais, dajus, bhaiyas, birathers, annas, bhaus, pras" – the ones for whom the song is dedicated to, signalling a beacon of solidarity with the 'fallen' of our social circles.
Going further, he laments the fact that it isn't one but many who have bro zoned him and mentions all the precautions he takes to avoid his crushes on Rakhi and Bhai Tika – his exhaustion is palpable towards the end. He doesn't take himself seriously, neither does the song – which is great for making people laugh.
If you've watched his other video, "Kanchi Hey Kanchi 2.0", which focuses on the inequality of treatment between men and women by our society, you'll understand why it's easy to lose the point when you're chuckling at the lyrics.
If you've ever heard of Weird 'Al' Yankovich's parodies, Kenny Sebastian's musical comedy and The Lonely Island's rap spoofs and actually enjoyed it, then this song is going to be the perfect one to send your crush this Bhai Tika.
But if Shawn Mendes, the original artist to record Senorita who is also a year younger than Camilla Cabello, could get out of the bro zone then there must be hope for others too.
I only wish you the best, my brothers.
Watch the video here.
DAMI DAMI!! UNB releases visuals for new song 

Rapper UNB premiered the music video of his highly anticipated song 'Dami Dami' in an event held at Infinity Futsal Arena in Daragaon on Saturday. The video features some of the best dancers Sikkim has produced including the late Premkit Lepcha. Applying vital jolts of energy in the video, Sidhika, Krishna and Tulsi also make appearances. Additionally, the MV also has cameos from models like Rubaru Mr Global India, Tseteej Shiwakoty, dance crew like BRSTP from Namchi, Sikkim Dance Crew, Paul Studio, Dynamic Flickers, Funky Hop, Funky Fresh and rappers from in and around Gangtok. 
The 'Chogyal' hitmaker while speaking to the crowd said that the song is his version of 'Bir Gorkhali' by Mantra.  "What I want people to remember from this video is that Sikkim has what it takes to dominate the country. We all artists are 'Dami' and we want the whole nation to know that."
In the first 24 hours, the music video gained 20,000 views on YouTube. 'Dami Dami' is a follow up to his incredibly successful song 'Chogyal'.
The premiere was attended by featured rappers, dancers, models and journos from different media houses. SKM functionary, Sonam Wongchuk attended the event as guest of honor.  Citing names like The Notorious B.I.G, Tupac Shakur and Yama Buddha Mr Wongchuk applauded the efforts of the rapper to unite artists and make something as creative as 'Dami Dami'. 
UNB also performed songs like 'Letter From Heaven', 'Hum Bhi Kya Kum Hain' from his repertoire.   
Aspiring actor Mrinal Singh looks to make it big in Mumbai
BOLLYWOOD DREAMS….
Aspiring actor Mrinal Singh looks to make it big in Mumbai
It was 2018, Broken Wings, the movie which would go down in history as the first feature film to come out from Darjeeling in the Indian/International cinema hadn't found its male lead 'Endo' yet. Director, Shenpenn Khymsar had already auditioned 300+ boys for the part of Endo and still none of the aspiring actors competing for the prestigious part could capture the essence of the character.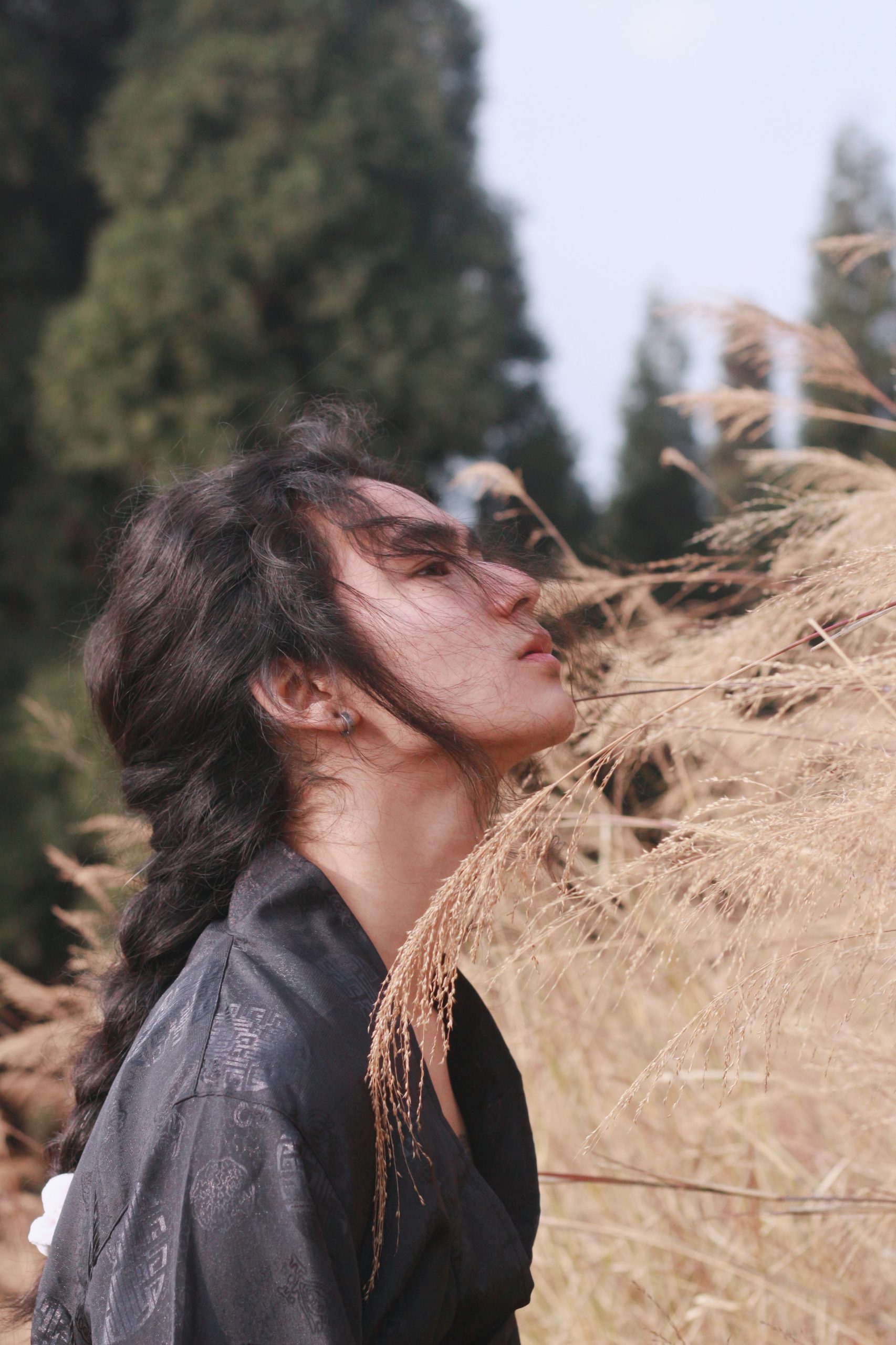 Around same time, Mrinal Singh was doing gigs and shoots in Darjeeling and it just so happened, the organizers of Mr and Miss Darjeeling wanted to use Mrinal's photographs for the advertisement posters. The posters made its way to various places in and around Darjeeling and just how things fall into places, Shenpenn Khymsar spotted the advertisement poster somewhere in Kurseong and called Mrinal to ask him to audition for the role. He had found his Endo. 
"I never thought I would be an actor. I was into creative arts but after 'Broken Wings' happened I decided to go for it and do it properly and seriously," Mrinal said. 
True to his words, Mrinal moved to Mumbai and is currently auditioning for films, TVC and web series.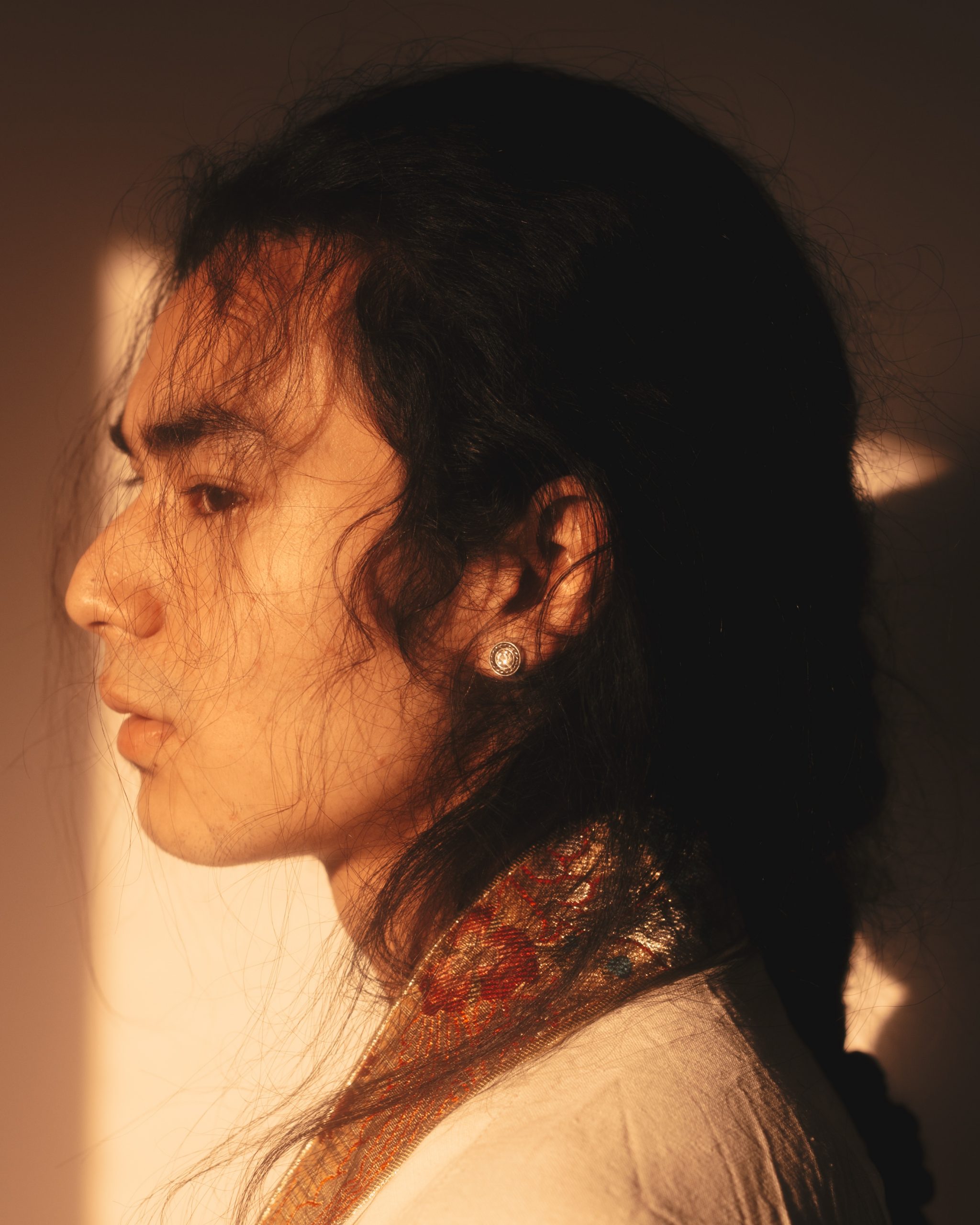 Impressively, the budding actor has done two commercials, an international TVC and voice-acting for an Amazon Prime web series. He also walked for Darjeeling based designer, Priyanka Ella Lorena Lama (P.E.L.L.A) and OneBlueBird at Lakme Fashion Week NEXA. 
He was also photographed by Ishaan Nair, one of the best celebrity fashion photographer in the country for Jio.  
"There are very few Gorkha Nepali actors in the Hindi film industry, I feel proud to represent my community and I hope I make them proud," he said.
The cast of Broken Wings also includes Sunakshi Grover, Vinay Pathak, Shubhdeep Raha, Neetu Panday, Reuben Pradhan, Nima Sherpa, Mingma Lhamo Tamang, and Bhavya Sharma.
Director Shenpenn had earlier shared that the movie will be released in OTT platforms and theatres in Gangtok, Darjeeling, Northeast and Nepal. 
Sikkim Gurlz in your area!!!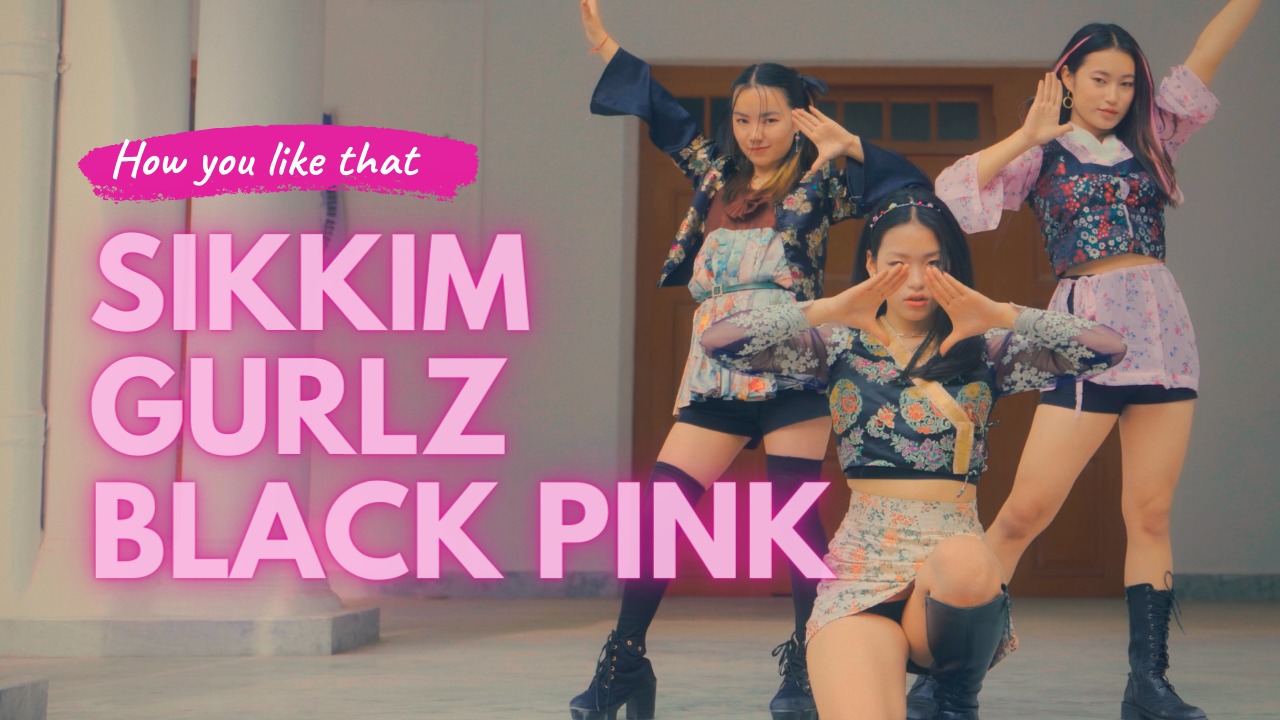 Blackpink reference right there. 
Sikkim Gurlz, a dance trio consisting of Shene, Trinkle and Ming recently made waves with their dance cover of the hit song "How You Like That" by popular K-Pop quartet Blackpink. 
With a common passion for dancing, the group came together in 2020. They selected through an online audition held by Maark Pictures and are now being managed by their team. 
"Coming together as a group was easy and the three of us are now very close like sisters. The past few months, we practised a lot on our expressions, timing and body language and of course the dance," the girls said while talking to ETC..  
Among the girls, Ming has represented the State and the country in Taekwondo and is currently preparing for her board exams, whereas Trinkle and Shene are in their first year of college. "We plan to do a lot more not just in Korean but in mainstream Hindi and Nepali as well," the group said.