OST of short film "Yatra Timro ra Mero" released
"Yatra Timro ra Mero",a Nepali short film by Maark Pictures Production from Gangtok announced its arrival with an original sound track (OST) release of a song by Agyaat, a band from Kalimpong. The song shares its title with the film and is the inspiration behind the short film.

While speaking to ETChronicle, the woman in charge, who is the director and editor of Yatra, Mandira Chettri, informs that the movie is an experimental product that seeks to raise the quality of film making in Sikkim. She urges more artists of this genre to invest more of their time and resources into film production. "We worked with budding actors who have worked so hard and invested in multiple acting workshops as our central characters and with a team that used better quality equipments which are seldom used in Sikkimese produced films to ensure that this went as a learning experience for us as well as produced a good quality film as an end product" said Mandira.

The film features Sherab Chopel Bhutia, Anisha Rasaily, and Nikhil Chettri as the main characters and Rupa Tamang, Sajal Pariyar, Chitish Chettri and Samridh Rai with others in supporting roles.

This short film revolves around two brothers who are the only family each other have. The elder brother falls ill and is taken care by his younger brother. The lead female is the long lost crush of the sick brother who reunites with him in the hospital, and the story develops around this serendipitous event of innocent emotions between the three of them.
"Yatra itself was a journey of learning for artists behind the camera and in the front of it, setting the project itself as a production of a good quality end product and a chance at learning more about feature film production was the main objective behind this film production, so to build avenues for more good quality films, technically speaking", adds Mandira.
Set out as an effort to encourage more actors in Sikkim to come forward into the industry that they hope to build in Sikkim for filmmaking, the hopes of the team are as bright as the hues in this film is, as cleared to us by the director/editor.

With a few post-production sound and colours works in process, the short film is tentatively set to release in the springs this April-May. A premiere followed by uncertainty is in course for the film.

"That is what we face you know, we have the product but we don't know where to put it, what we should do once we make a film. So we wanted this to be a learning and growing kind of project for the future of Sikkimese film production", she shares.

With many people now working in the entertainment business in Sikkim and with the state's love for art and culture, it seems that Sikkim is just a stone's throw away from producing world-class quality productions.
DAMI DAMI!! UNB releases visuals for new song 

Rapper UNB premiered the music video of his highly anticipated song 'Dami Dami' in an event held at Infinity Futsal Arena in Daragaon on Saturday. The video features some of the best dancers Sikkim has produced including the late Premkit Lepcha. Applying vital jolts of energy in the video, Sidhika, Krishna and Tulsi also make appearances. Additionally, the MV also has cameos from models like Rubaru Mr Global India, Tseteej Shiwakoty, dance crew like BRSTP from Namchi, Sikkim Dance Crew, Paul Studio, Dynamic Flickers, Funky Hop, Funky Fresh and rappers from in and around Gangtok. 
The 'Chogyal' hitmaker while speaking to the crowd said that the song is his version of 'Bir Gorkhali' by Mantra.  "What I want people to remember from this video is that Sikkim has what it takes to dominate the country. We all artists are 'Dami' and we want the whole nation to know that."
In the first 24 hours, the music video gained 20,000 views on YouTube. 'Dami Dami' is a follow up to his incredibly successful song 'Chogyal'.
The premiere was attended by featured rappers, dancers, models and journos from different media houses. SKM functionary, Sonam Wongchuk attended the event as guest of honor.  Citing names like The Notorious B.I.G, Tupac Shakur and Yama Buddha Mr Wongchuk applauded the efforts of the rapper to unite artists and make something as creative as 'Dami Dami'. 
UNB also performed songs like 'Letter From Heaven', 'Hum Bhi Kya Kum Hain' from his repertoire.   
Aspiring actor Mrinal Singh looks to make it big in Mumbai
BOLLYWOOD DREAMS….
Aspiring actor Mrinal Singh looks to make it big in Mumbai
It was 2018, Broken Wings, the movie which would go down in history as the first feature film to come out from Darjeeling in the Indian/International cinema hadn't found its male lead 'Endo' yet. Director, Shenpenn Khymsar had already auditioned 300+ boys for the part of Endo and still none of the aspiring actors competing for the prestigious part could capture the essence of the character.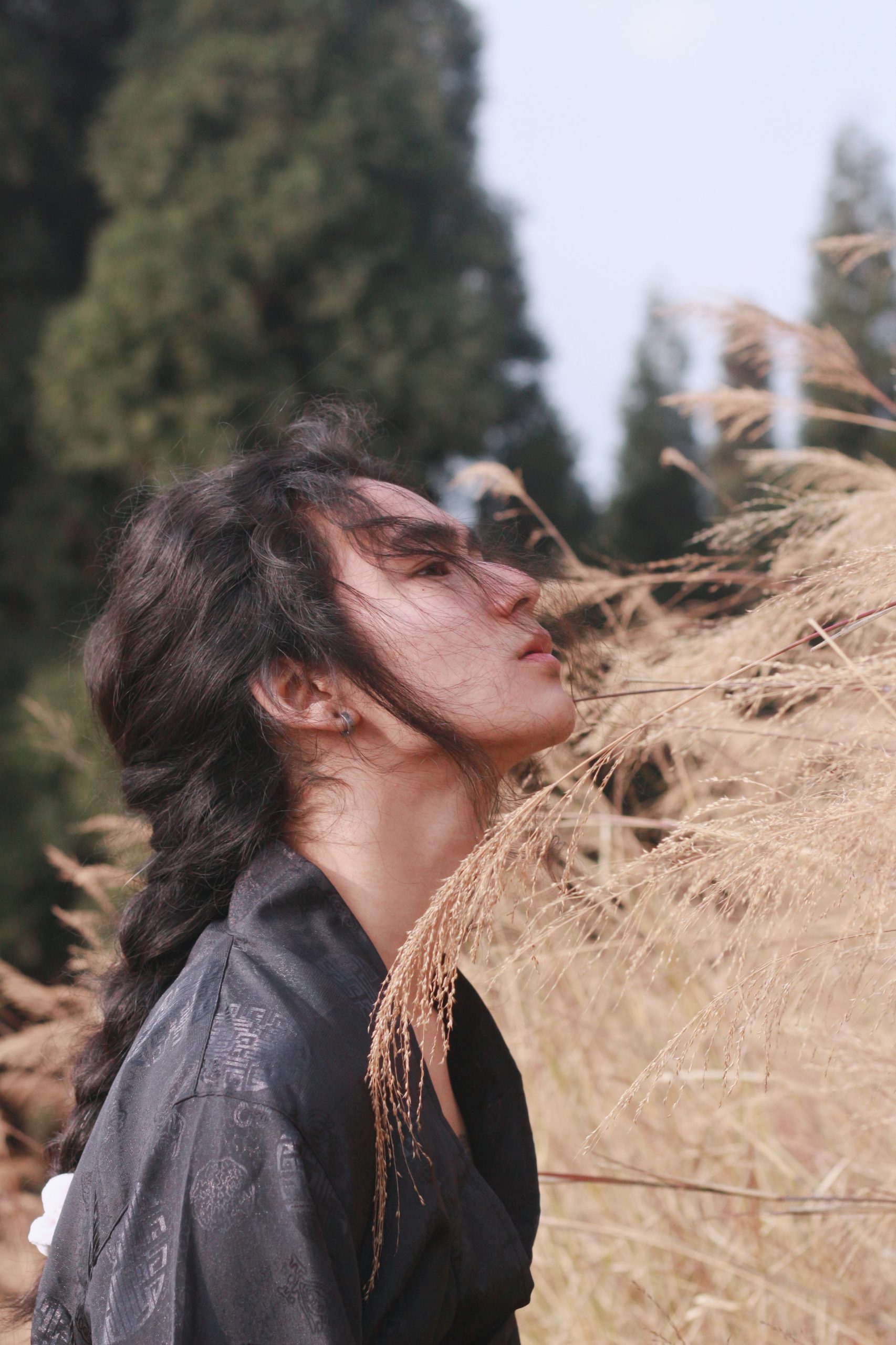 Around same time, Mrinal Singh was doing gigs and shoots in Darjeeling and it just so happened, the organizers of Mr and Miss Darjeeling wanted to use Mrinal's photographs for the advertisement posters. The posters made its way to various places in and around Darjeeling and just how things fall into places, Shenpenn Khymsar spotted the advertisement poster somewhere in Kurseong and called Mrinal to ask him to audition for the role. He had found his Endo. 
"I never thought I would be an actor. I was into creative arts but after 'Broken Wings' happened I decided to go for it and do it properly and seriously," Mrinal said. 
True to his words, Mrinal moved to Mumbai and is currently auditioning for films, TVC and web series.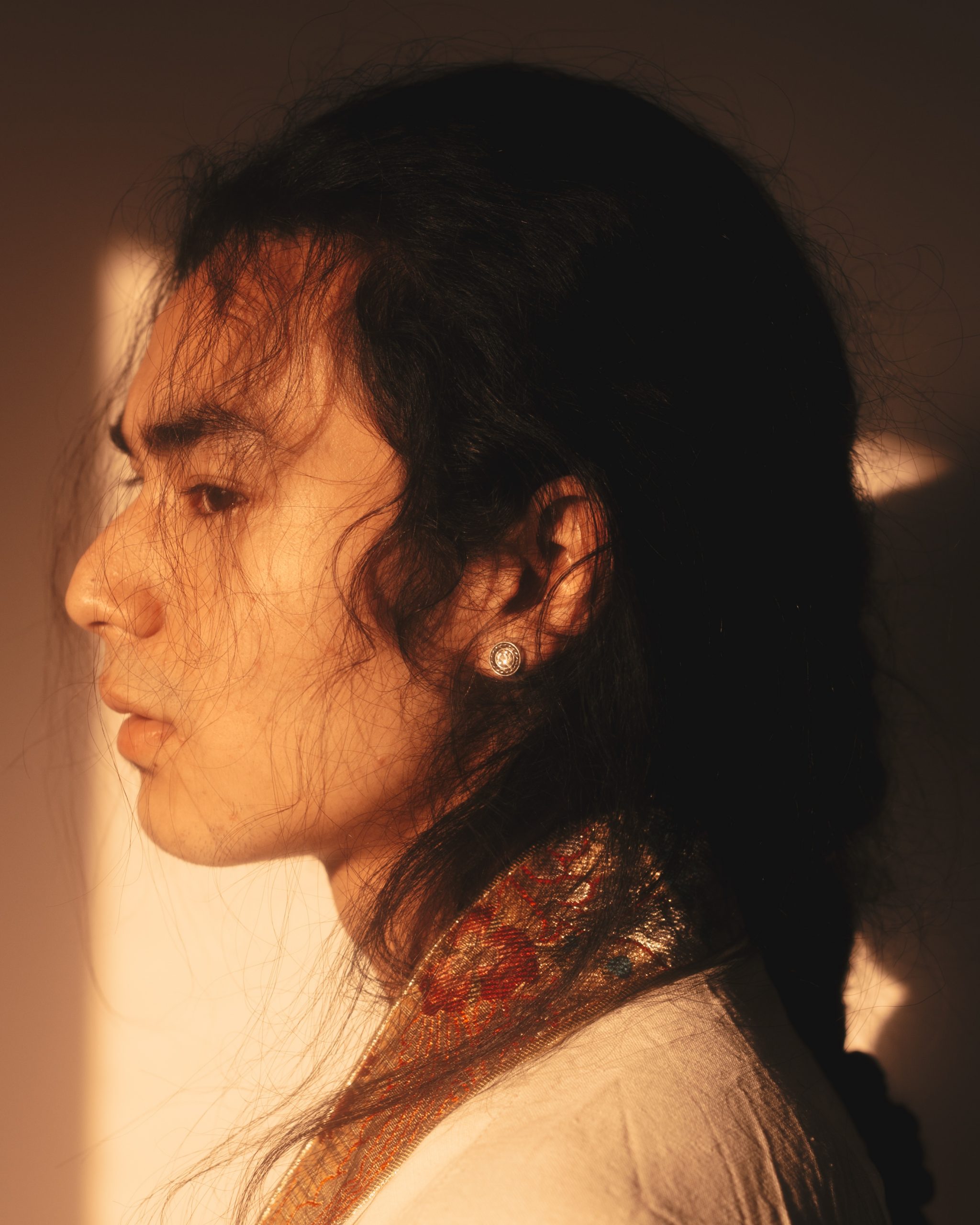 Impressively, the budding actor has done two commercials, an international TVC and voice-acting for an Amazon Prime web series. He also walked for Darjeeling based designer, Priyanka Ella Lorena Lama (P.E.L.L.A) and OneBlueBird at Lakme Fashion Week NEXA. 
He was also photographed by Ishaan Nair, one of the best celebrity fashion photographer in the country for Jio.  
"There are very few Gorkha Nepali actors in the Hindi film industry, I feel proud to represent my community and I hope I make them proud," he said.
The cast of Broken Wings also includes Sunakshi Grover, Vinay Pathak, Shubhdeep Raha, Neetu Panday, Reuben Pradhan, Nima Sherpa, Mingma Lhamo Tamang, and Bhavya Sharma.
Director Shenpenn had earlier shared that the movie will be released in OTT platforms and theatres in Gangtok, Darjeeling, Northeast and Nepal. 
Sikkim Gurlz in your area!!!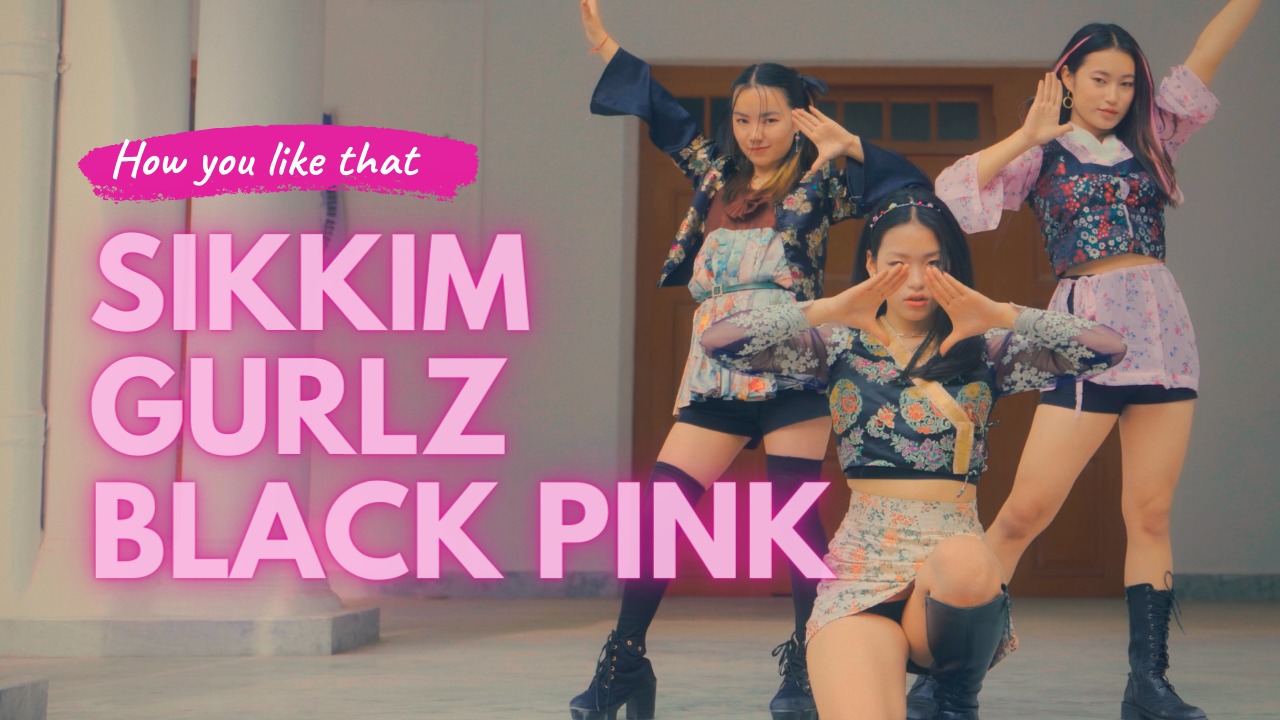 Blackpink reference right there. 
Sikkim Gurlz, a dance trio consisting of Shene, Trinkle and Ming recently made waves with their dance cover of the hit song "How You Like That" by popular K-Pop quartet Blackpink. 
With a common passion for dancing, the group came together in 2020. They selected through an online audition held by Maark Pictures and are now being managed by their team. 
"Coming together as a group was easy and the three of us are now very close like sisters. The past few months, we practised a lot on our expressions, timing and body language and of course the dance," the girls said while talking to ETC..  
Among the girls, Ming has represented the State and the country in Taekwondo and is currently preparing for her board exams, whereas Trinkle and Shene are in their first year of college. "We plan to do a lot more not just in Korean but in mainstream Hindi and Nepali as well," the group said.