Anything that makes a person close to the world is through the art of living life. Living a life to learn and experiment as much as we can, until we are dead. As the saying goes, "one needs to learn and make a way for itself because no one comes to help you while are climbing the ladder".
"Hard work pays off", an oft used phrase which has been justified by a 20-year-old inspirational lady, Rajeswari Chakraborty.
Born and bought up in Sikkim, Rajeswari thrives in acting, reading, writing, dancing, painting, travelling and much more activities. Coming from a different career background i.e. a business student, she wasn't hesitant to work as an intern journalist followed by working with NGOs for menstruation campaigns.
Initially, the journey started when Rajeswari was 19 years old and entered a beauty pageant for a completely new learning process, growth and most importantly, to take up new challenges and experiences. It was at this point in time when she realized the difference it made in her life after she eventually won the pageant. To take her passion forward, she then was a part of a local media house as a guest journalist.
"Having to intern with the newspaper was like a cherry on the cake", she says.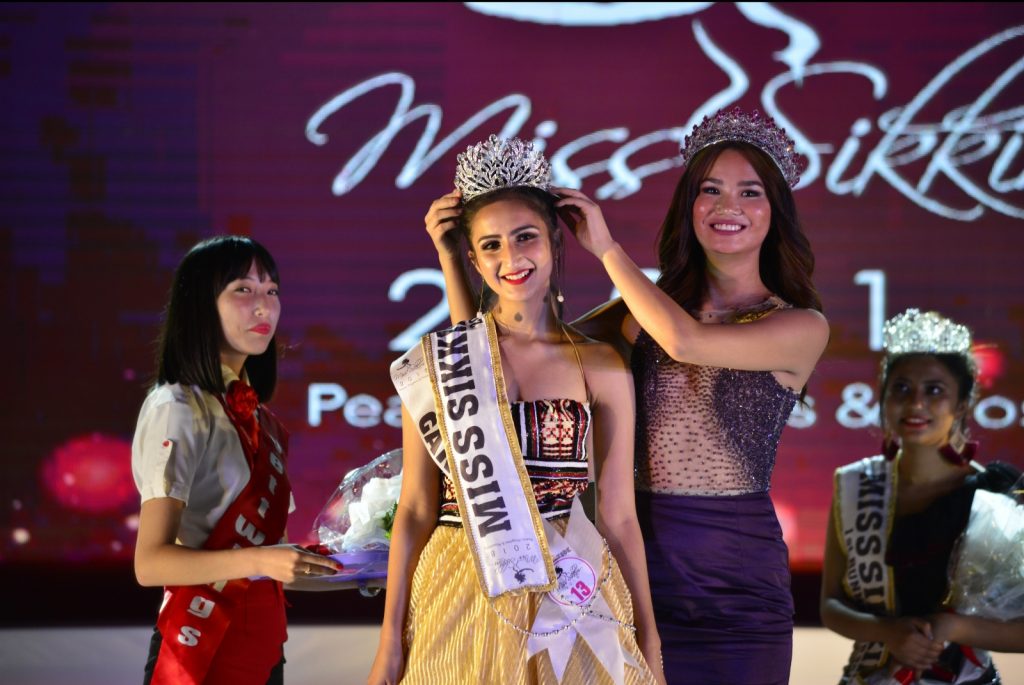 The life-changing moment was when she was uplifted with a major step towards success which led her to be crowned as Miss Sikkim 2018. Not the end, but it indeed was a turning point and also a realization to work even harder, because the short cut was never an option and never will be for her. Like any other dedicated individual, she did not keep herself in boundaries as there was more to be explored and achieve.
Taking it forward, she took part in another pageant, Miss India Northeast, where she won 3 subtitles and could successfully make it till the top 5. Later, she went for the ultimate dream of hers to participate for the much-coveted Femina Miss India, which always seemed to be out of her league but there she was.

"The journey wasn't really easy considering people throwing lines on my height which never distracted me, but made me mentally prepared to do what it took", she expresses.

She prepared for months but couldn't audition due to the same criteria, which was her height again.
"Not losing hope is my greatest asset in life", she quotes.
She couldn't make it but what kept her going was her dedication which kept her motivated and led her to grow and gain as a human being.
As the saying goes, "you should never give up easily because you never know what is waiting for you".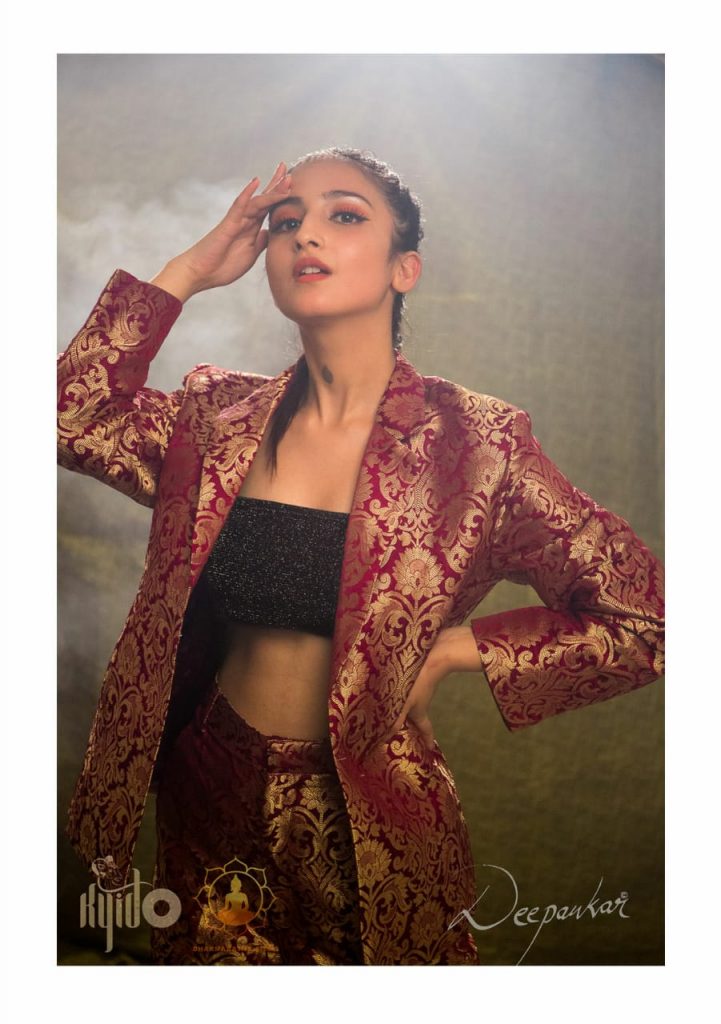 Living by the saying, a few months later, she got a direct entry to Mega Miss North East 2019. Since losing hope wasn't an option, she was clear to make it happen this time. Out of 50 beautiful and incredible contestants, she came up as one of the winners of the pageant.
"My passion and love for the ramp are what made it possible", she asserts.
Rajeswari is a fine example of resilience and hard work.
"High mountains and the rock bottoms are both to be experienced as it reminds you of how it feels to be on the top and the other pushes you further. The thread between the two is to be stubborn enough and to learn each day for a better growth", she states.

Apart from being a beauty queen and an inspiring individual Rajeswari describes herself as a seeker and a ball of happiness, experiences and knowledge.
Philanthropist Sushma Gurung turns Producer for an Indo – Nepal movie.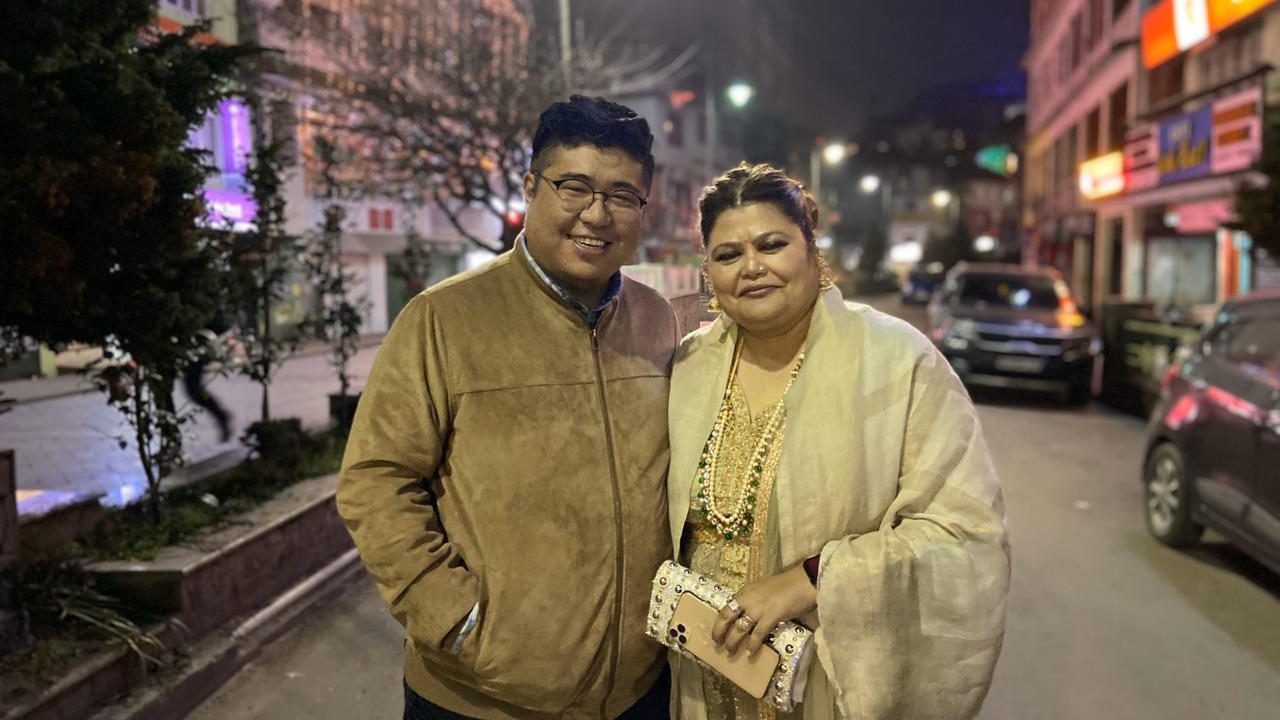 Sikkim may be a small state but its burgeoning interest in the film and entertainment industry does not seem to swindle. Aspiring actors, directors and cinematographers who previously had to go out of state to find their footing in their respective fields are either coming back to their roots or finding their way back to stories about the hills, but whatever the case, they're finding more opportunities at home than they did before.
The next big venture by a Sikkimese into film is by Sushma Gurung, founder of Sushma Organisation, Gangtok who is all set to collaborate with Mountain Stories Production, owned by 'Appa' fame filmmaker Anmol Gurung. Through her first venture as a producer, Sushma wants to promote Sikkim, Sikkimese culture and artistes in an untitled Nepali movie to be directed by Surendra Poudyal, the director of Nepali movie 'Kri'.
Mountain Stories Production is the promoter of the movie. It is being rumoured that the singer of the 'Flirty Maya' song Neetesh Jung Kunwar and the actress Aditi Budathoki along with two Sikkimese actors will be part of the main cast.
While speaking to ETChronicle, Sushma has expressed her happiness and excitement to be a substantial producer of the movie. She adds, "I see a lot of budding actors in the state of Sikkim and I also feel there's a strong need of a film industry here thus this is just my small effort to take an initiative. I am also glad that the celebrated Anmol Gurung thought to make me a part of this venture for which, looking at the potential and my intention to support artistes of Sikkim, I humbly accepted. I am looking forward to the film and I want our people of Sikkim and India to go and explore avenues through Indo-Nepal movies."
The promoter of the movie Anmol Gurung has also expressed his contention to collaborate with Sushma Production. He assures ETC that this movie will promote Sikkim to the next level and thus shall produce many superstars in days to come.
Currently, they are scouting artists/actors from Sikkim.
Lepcha folk band 'Sofiyum' gives a heady performance at TedXChennai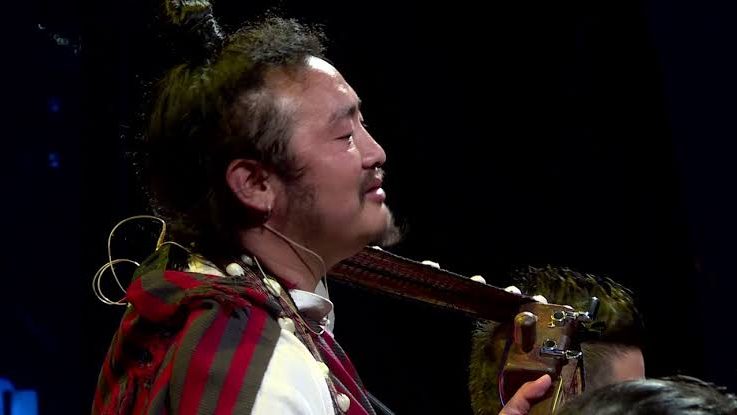 Sofiyum – the first of its kind Lepcha folk fusion band based out of Gangtok, was formed in the year 2011, with a common love for fusing traditional Lepcha folk songs with contemporary styles of music. It is a seven-member band with Mickma Tshering Lepcha on Vocals/Tungbuk/Puntong; Ongyal Tshering Lepcha on Vocals/Guitars/ Tungbuk; Phursong Lepcha on Vocals/Percussions; Choki Lamu Lepcha on Vocals/Percussions; Leeyong Lepcha on Guitars; Rathap Lepcha on Drums/Tangdar and Chyuzong Lepcha on Bass.
The band was formed with a common love for fusing traditional Lepcha folk songs with contemporary styles of music.
Recently, the band made its appearance at TedXChennai where the band mesmerised the audience with their folk music revealing the stories of fishing, animal freedom, and survival with modern music styles. The band also delivered a talk at a TEDx event using the TED conference format but independently organized by a local community.
Via TedxTalks, Learn more at https://www.ted.com/tedx
Nafiza Shah – A voice under the crown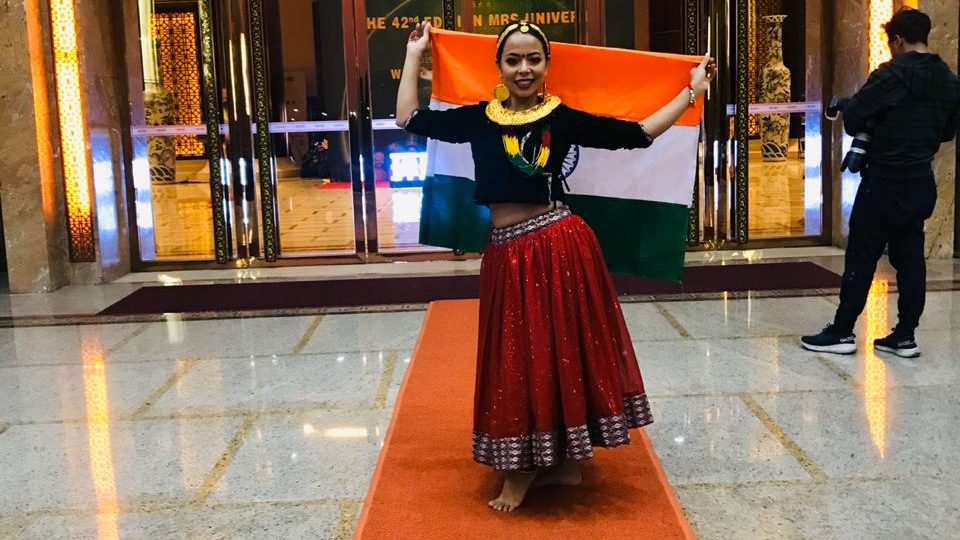 Behind the glitter and glamour of the stage, draped in designer dresses and walking in high heels, these women in their petite figures with smile plastered on their faces, are just another human under a microscope for the world to judge. Yet, some judge them harshly for their skin and the alignment of all the elements in their body that makes them beautiful. While the beauty pageants in general are believed to be a measurement of beauty that is skin deep, some beg to differ.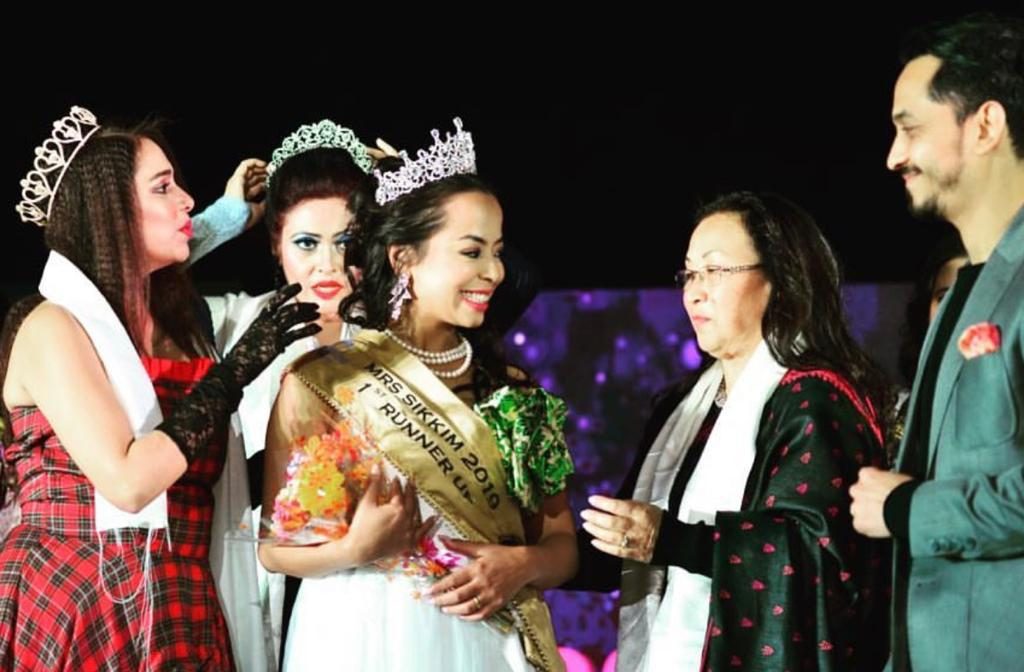 To Nafiza Shah, the 1st Runner-up of Mrs Sikkim 2019, pageant is not just a ramp walk, but a platform to be vocal about one's belief and to influence the world for betterment.
"I was never a pageant girl, I am rather a speaker. My fate chose a different direction, this must be my destiny", says Nafiza.

An enthusiastic woman with a voice and a vision, Nafiza, speaks her heart out for the people of Dho Tapu, the place where she resides.

"I came here (Dho Tapu) four years ago. The roads here are still prehistoric and it is saddening to talk about water and electricity. The reason why I chose the pageant was because I desperately wanted to speak for the people of my place who are deprived of their basic needs", she advocates.
There's a hint of dissatisfaction as she speaks, "I was hoping to do more with it (the title) as I was promised for media coverage. There are issues underlying that needs to be heard and seen by the world outside Syari. It broke my heart as I couldn't much for them and I am still trying my best".

Mrs Sikkim platform was just a beginning for Nafiza, as she was encouraged to join for Mrs India World where she bagged the title of Mrs Charity. She furthered towards Mrs Universe which she recalls being the toughest one so far.

Nafiza Shah wins Mrs. North East 2019 held at Guwahati

Nafiza Shah wins Dazzle Mrs India World 2019 held at Pushkar, Rajathan
"The best thing about pageants is the feeling of sisterhood. Competition is prevalent, but we looked beyond that. I was there not to compete with anyone. We still share a bond", she shares.
When Nafiza was selected for Mrs Universe, her visa got rejected five times. The venue being Guangzhou city, China, thus she has her own speculation and notion towards the rejection. Nafiza is Muslim by birth and belief.

The documentation was a tedious task for her, yet she didn't lose hope and could pass through the scrutiny on the sixth time. Unfortunately, her video couldn't make it for the forum on 24 December, 2019 as she reached China on 25 December, 2019.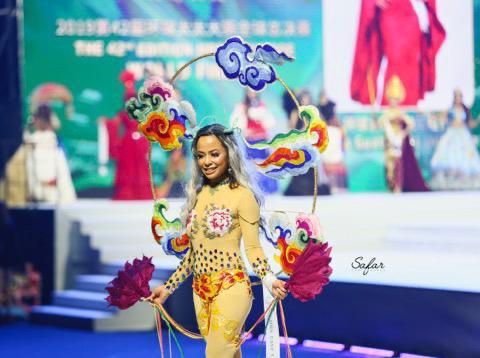 "I wore a dress that represented my state Sikkim, displaying the five elements of Buddhism, I performed a Maruni dance showcasing my Nepali culture", she tells.

Her struggle story is different. She is a single mother of a ten year old son Aahan. "Society is docile to the fact that it has its own temperament and tantrums when it comes to women; I get to hear a lot of- 'May be because of her', stories behind my back. I do not support playing victim just because I am woman. We should not be submissive creatures and we certainly cannot afford to be weak. There's no need to play victim of the circumstances. When you have a wonderful child in front of you, you have to be strong. Gone are the days when children only looked upon their fathers as idols. The world is changing. They now look at their mothers as source of strength", asserts Nafiza.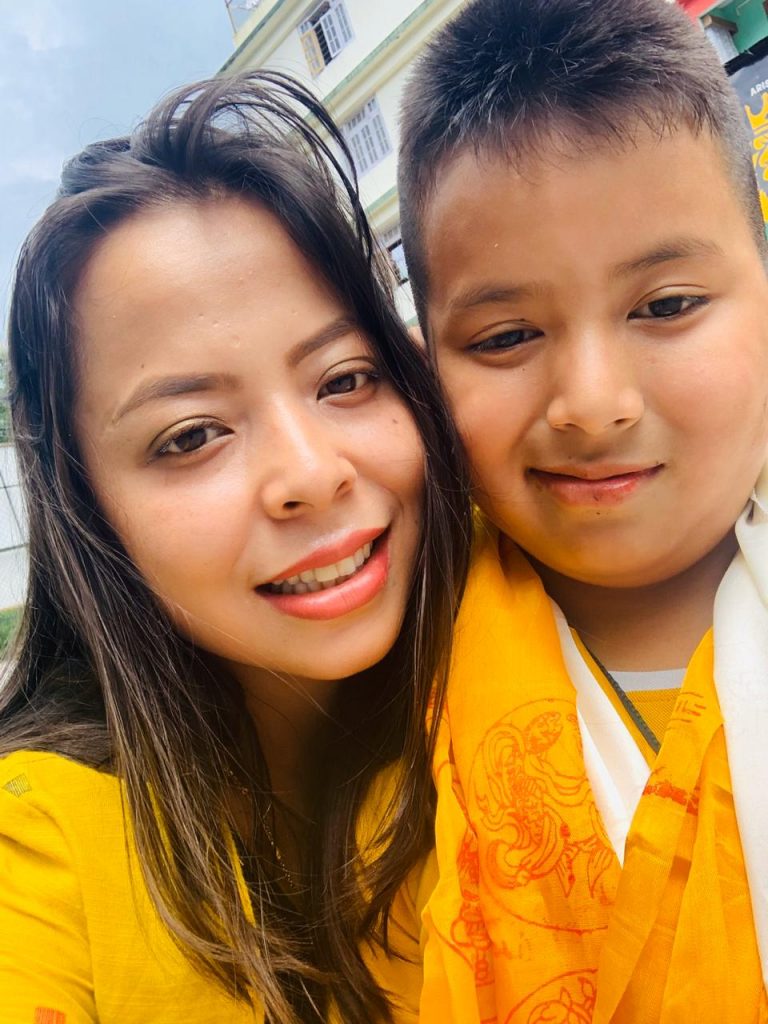 She further talks about women empowerment with animated sincerity that women should grab the opportunities that is given and if not given, create the opportunities to see the world differently.
Nafiza got bed ridden in 2018, she had suffered spinal injury due to nerve compression. She also owned the academy of skill development years back. The academy provided women skill training, it generated employment to young women, specially single mothers and created confident individuals.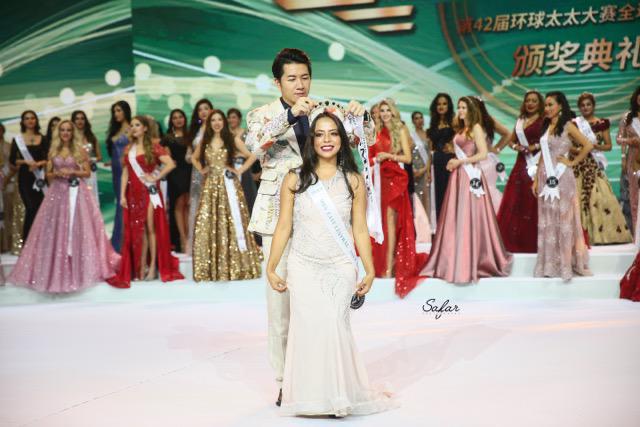 "It was a hospitality/spa training academy for girls. I was helped by my sister. There was no education bar. Anyone could join and we provided lodging at minimum fee and free fooding. It was a private institution where jobs were guaranteed. This academy was solely for women, especially for the one who had married off early and had separated with their husbands. 80% of women in my academy were single mothers. It was to encourage these women, I wanted to make them believe in themselves by saying that if you have skills you can rock the world. You don't have to rely on your husbands or your family. You can earn. Sadly, I had to shut it down in 2014 due to some unavoidable circumstances".
Nafiza grooves in the sports round in
Mrs Universe 2019

Nafiza in the evening gown round in
Mrs. Universe 2019
Nafiza is not just an aspirant but an advocate of woman empowerment and social development.
"Dho Tapu is a small neglected village under Syari Constituency which lacks proper road, water and electricity. The roads are the cause of many damages. There are no proper medical facilities for the people here despite having star hotels and a casino. Due to the condition of the road, there are school dropouts who labour for their family. There's no proper sanitation and the village has limited electricity and not everyone enjoys this luxury. The village people are gullible gentle folks who rather believe in local remedy than approach a doctor who is 2 hours away", she informs.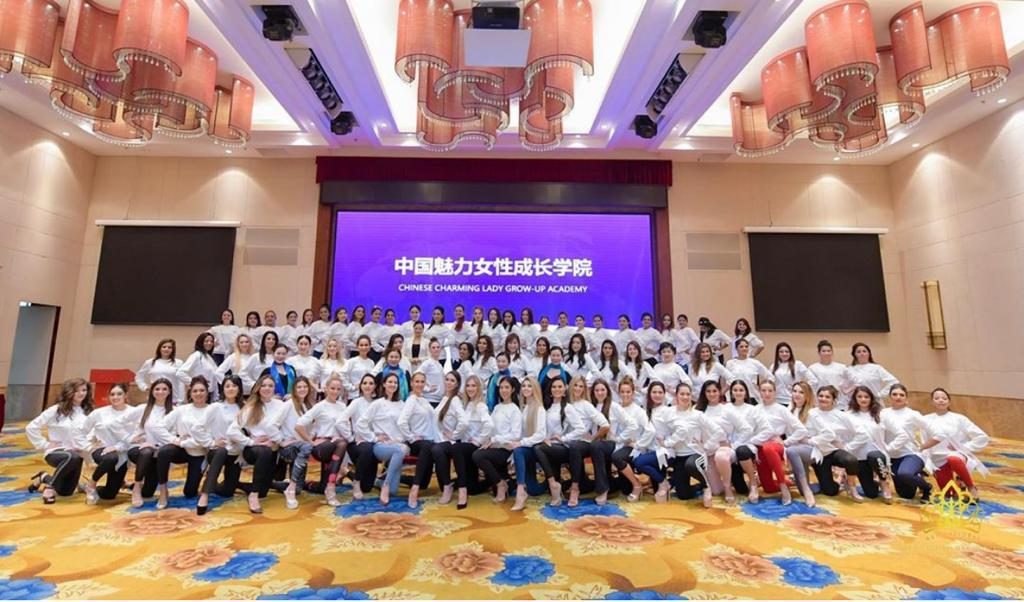 For Nafiza, medical issue is problematic and she's willing to give a portion of land for a dispensary which is a must in her locality. She believes in actions rather than words. Her future plans includes events were she can make people aware of the situation in Dho Tapu, for which she feels a deep sense of duty.

Below are the pics of 'Dho Topu'
As the world around is moving towards change and development, her main focus lies here in this small ignored village of East Sikkim which is very near to the capital, Gangtok. She has a voice and is not afraid to be vocal about the glaring issues. She cries out for help to the government and the NGOs. Her passion for people, her land is a contagious emotion.

Sure, the heels may click and the pain may aggravate or subside, but she has made up her mind. She is set to bring the change to her world that is fragmented now. She appeals for helping hands for the people of Dho Topu. And just like that, not all heroes wear capes some wear heels and walk with a crown.