Neon is to this fashion season what Galliano was to Dior: a scandalous savior. As notorious as animal prints, this trend is loved when it is fresh in the air and despised when out of sight. Being a tricky trend to master, neon is either a 'click-my-pic-I-look-fly' option or a faux pas. There is no in between!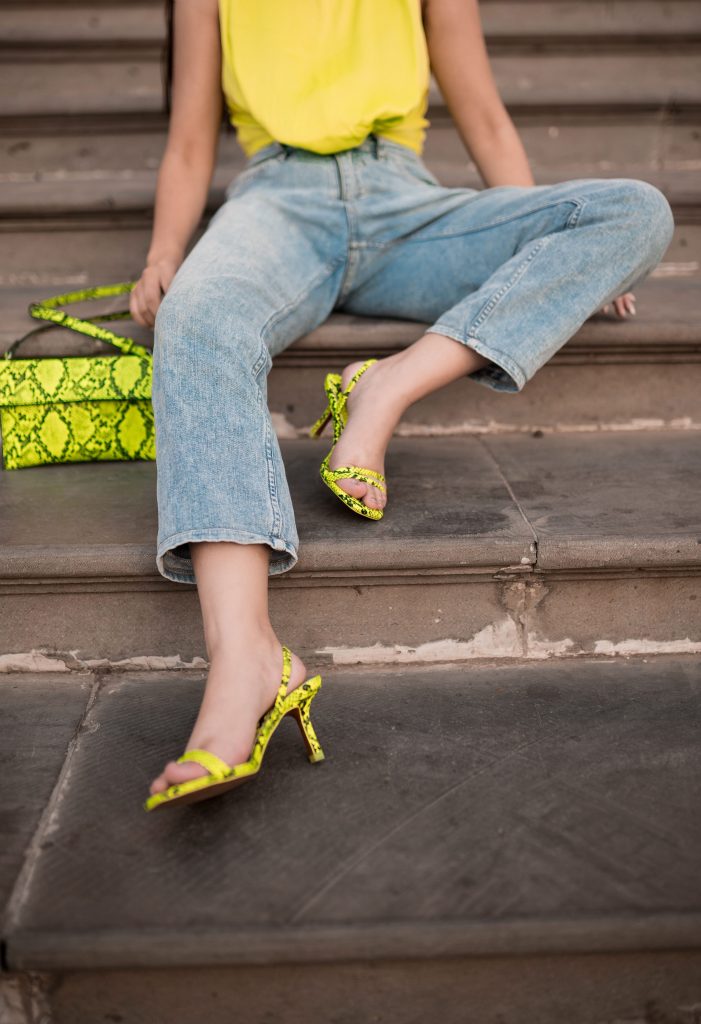 And as limited as our fashion resource is, neon like every other trend of today has been carefully hand picked from the 80's fashion archive. Either the new generation lack fore sight or are just wrapped up in the past magic.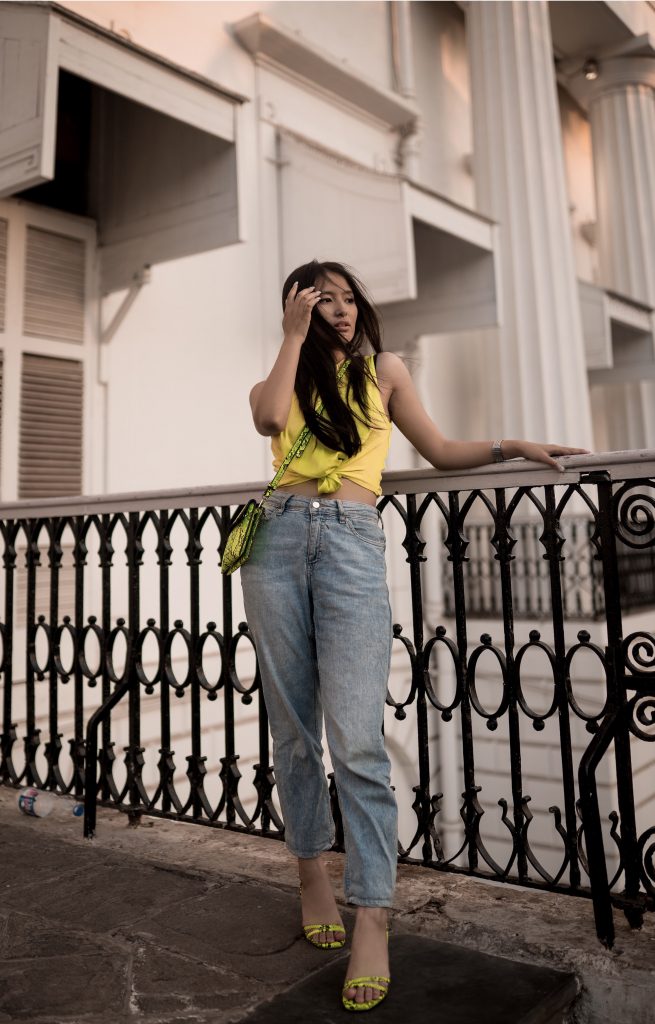 Neon has had its own set of shortcomings. Being hailed as eccentric, too loud and even tasteless, poor neon has heard it all and keeping this alive, there is a taboo that gives neon such bad reception. People associate neon to athleisure and party and hence, feel like neon can be worn only in the gym or to a rave, where people are knocked out of their senses. We usually see neon clothing on social media having a more tomboy pleasing styling: joggers and crop tops and neon socks with chunky sneakers and the staggering amount of neon dresses. God save us! It just doesn't feel right to those who google 'Meghan Markle Duchess fashion'!
And so like every other blogger or fashion follower, I tried to style this trend as close to what I could say is OH SO ME! Keeping in mind the weather and prying eyes of the Sikkim public, I tried to think of something light, fresh and comfortable. After all, neon should also see the light of the day as a sane piece of clothing.
I stumbled across this cute, tiny bag that shouted,' Pick me for your blog!' from a pile of disastrously placed handbags (why don't shoppers place things where they get it? Ugh). On another visit to the WWW, I found a pair of heels that complimented it! Did I mention I got the top first? Simple and yet again, cute, I placed it in my shopping bag with my other beige purchases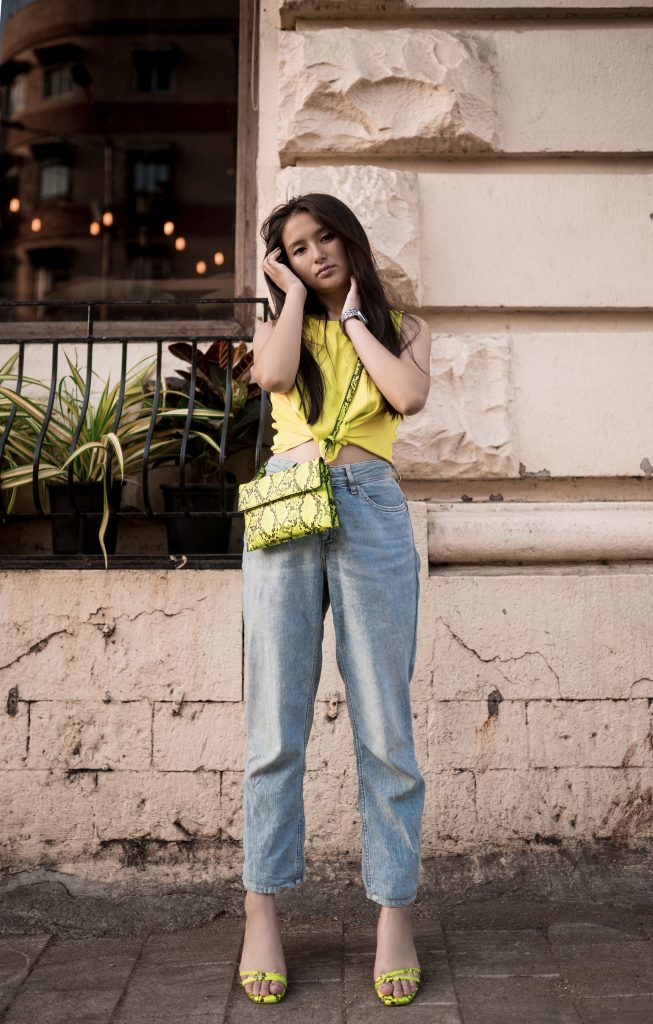 And so, to lunch I went, feeling pretty confident and super bright! It is true when they say the colour of your clothing really helps in setting your mood for the day. Lunch at a pretty restaurant gave me an opportunity to click amazing pictures but I was slowly turned towards the harsh reality that my face looked super dull in contrast to my attention-grabbing top. So this, dear readers, is one thing you need to keep in mind! Opt for bright makeup with neon and not make the same mistake as yours truly. The Kendall Jenner neon cat-eye flick in her neon top is what you will need to redeem your pretty face, sweety!
But the food was amazing and the day was good and my photographer a lot better, and hence, I could cook up this article for you!
But before I sign off today, there are still many things that need reminding!
TO DO AND NOT TO!
The makeup, like I mentioned, should be clean, bright and not have a dulling effect!
If you feel there is too much neon going on in your clothing, white accessories balance it.
Opt for shades of black and white to pair it with. If you pair it with something equally bright, it will only steal the shine of your neon and will also make you look like a walking traffic signal!
Do not associate neon to only casual wear and try and pair it with your formal pants and suit. But constraint it to your inner or accessories, as its still formal, honey.
Be confident and blow a kiss to who ever gives you a side eye as they could never rock it like you do! So much for the judging eyes.
And now I can finally take my leave, hoping you guys will stay tuned. Neon is not as scary as I made it sound so do sport it, love it, dine in it! There is ever so much space in your cupboard for fancy, new things!
Ciao
xx
*The article is taken from the writer's blog, The Soft Style (@thesoftstyle) on WordPress and Instagram*
5 girls from Sikkim shortlisted, who do you think will make it as the finalist of VLCC Femina Miss India 2020?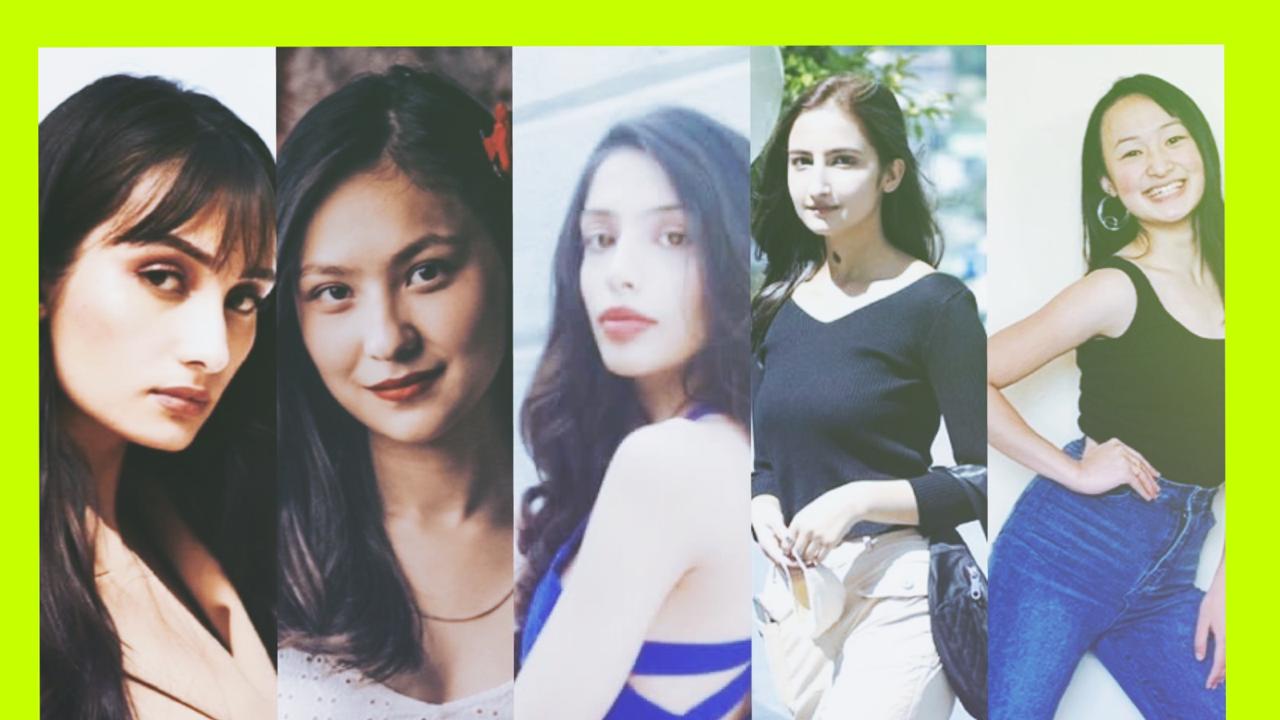 It has been few years down the line that Sikkim has seen witnessing a lot many girls shining on the platforms of various beauty pageants in India and abroad. Roshni Ghimirey, Peden Ongmu Namgyal, Pramila Chettri and Sang Doma Tamang are a few names and recognized beauty queens who represented Sikkim in the most celebrated Femina Miss India competition.
Peden Ongmu Namgyal made history in 2017 by becoming the first Sikkimese to win Miss India Supranational in and representing India on an international pageant of Miss Supranational 2017 held in Holland. To see a Sikkimese girl torch bearing the hope and aspirations of Sikkimese to win any pageant in the country isn't new or impossible anymore. No bar is too high!
Despite the COVID-19 pandemic, VLCC Femina Miss India is all set to hold the pageant soon and are currently scouting for empowered girls in various states of India. Many girls from Sikkim had registered for the competition in the month of October-November out of which five girls have been successfully shortlisted, and from which the only one can make it to the finals. The five girls selected from Sikkim are Rajeshwari Chakroborty, Rudrani Bahurupi, Reetika Chettri, Pema Bhutia and Priyanka Sharma
Rajeshwari Chakraborty (22) is from Gangtok, East Sikkim. She is also a former Miss Sikkim winner and reigning Sunsilk Mega Miss Northeast. She is interested in acting, reading, writing, dancing, painting and travelling. She has been featured in various music videos of Northeast singers and acted in various ads and promos of Sikkimese brand.
Rudrani Bahurupi (22) is originally from Gujarat but has been living in Sikkim for the last four years, pursuing B.tech in Computer Science from Sikkim Manipal Institute of Technology. She is a national level badminton player and was an official cultural ambassador to France for 2014-15. She loves public speaking and modelling.
Ritika Chettri (20) is the reigning Miss Sikkim from Namchi, South Sikkim. She is currently pursuing her graduation in English from Namchi Government College. She is interested in reading, writing, watching movies. Apart from modelling she also wants to pursue her academics in Psychology.
Pema Bhutia (19) is from Sivik Lingdok, East Sikkim and the reigning Glam Miss Sikkim. She did her schooling from Tashi Namgyal Academy, Gangtok and is currently pursuing her B.Tech in Civil Engineering from Reva University, Bengaluru. She is interested in dancing, cooking, spending time with family. She aspires to become an inspiration to many youths of Sikkim.
Priyanka Sharma (25) is an Interior Designer from Gangtok, East Sikkim. She completed her Interior Designing from JD Birla Institute, Kolkata and later flew down to Mumbai to pursue her training in modelling from a modelling and pageant training academy 'Cocoaberry'. She is interested in yoga, meditation and making handicrafts. She was one of the top five contestants of Miss Sikkim 2019.
These are the top 5 girls shortlisted for the VLCC Femina Miss India 2020. The five girls will soon go for a personal interview (PI), and later on the basis of the PI, the final one will be selected to represent Sikkim and compete for the coveted title of VLCC Femina Miss India 2020.
ETChronicle would like to convey congratulations and best wishes to the girls!
Nafiza Shah – A voice under the crown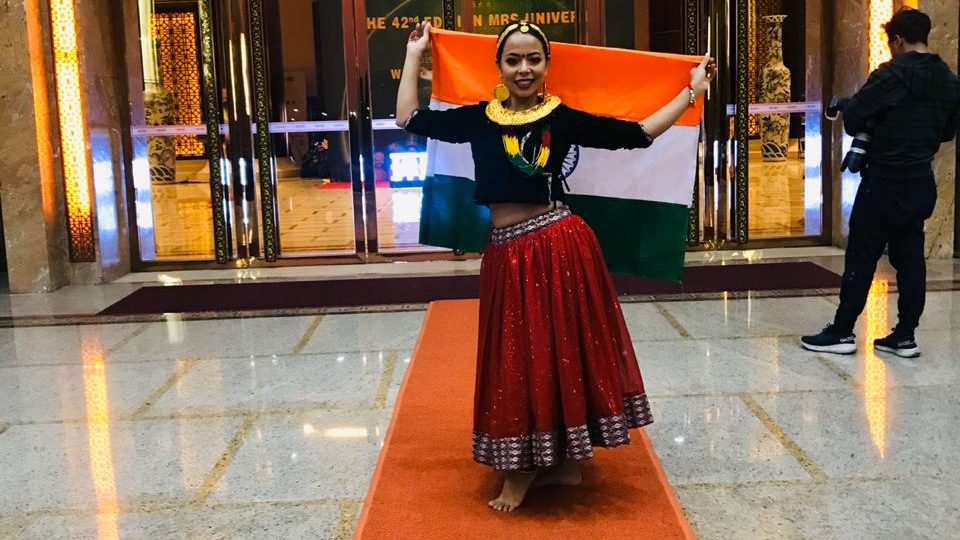 Behind the glitter and glamour of the stage, draped in designer dresses and walking in high heels, these women in their petite figures with smile plastered on their faces, are just another human under a microscope for the world to judge. Yet, some judge them harshly for their skin and the alignment of all the elements in their body that makes them beautiful. While the beauty pageants in general are believed to be a measurement of beauty that is skin deep, some beg to differ.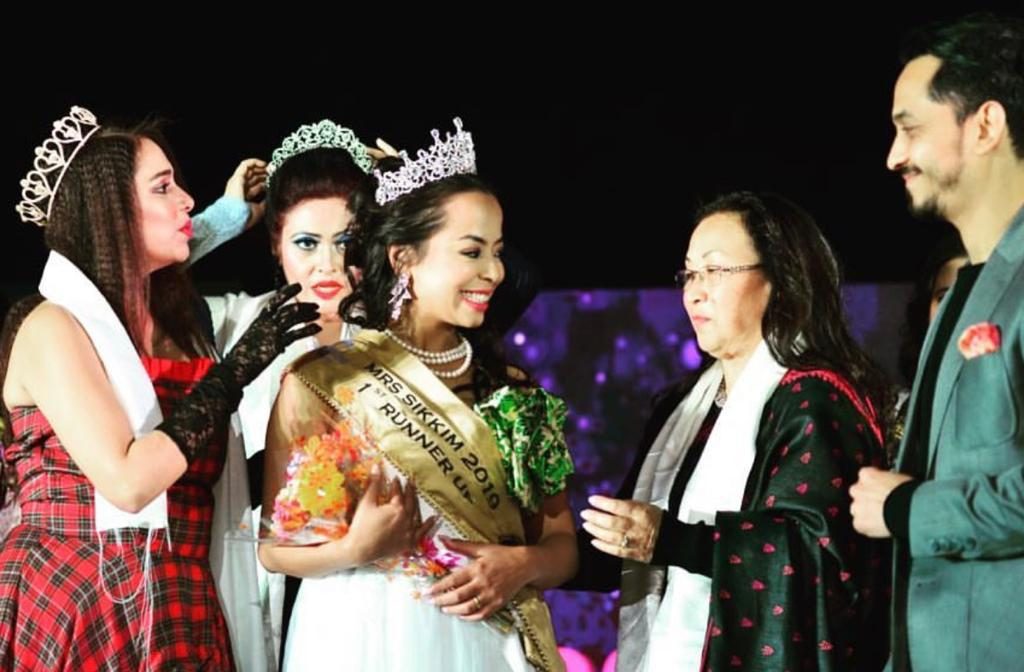 To Nafiza Shah, the 1st Runner-up of Mrs Sikkim 2019, pageant is not just a ramp walk, but a platform to be vocal about one's belief and to influence the world for betterment.
"I was never a pageant girl, I am rather a speaker. My fate chose a different direction, this must be my destiny", says Nafiza.

An enthusiastic woman with a voice and a vision, Nafiza, speaks her heart out for the people of Dho Tapu, the place where she resides.

"I came here (Dho Tapu) four years ago. The roads here are still prehistoric and it is saddening to talk about water and electricity. The reason why I chose the pageant was because I desperately wanted to speak for the people of my place who are deprived of their basic needs", she advocates.
There's a hint of dissatisfaction as she speaks, "I was hoping to do more with it (the title) as I was promised for media coverage. There are issues underlying that needs to be heard and seen by the world outside Syari. It broke my heart as I couldn't much for them and I am still trying my best".

Mrs Sikkim platform was just a beginning for Nafiza, as she was encouraged to join for Mrs India World where she bagged the title of Mrs Charity. She furthered towards Mrs Universe which she recalls being the toughest one so far.

Nafiza Shah wins Mrs. North East 2019 held at Guwahati

Nafiza Shah wins Dazzle Mrs India World 2019 held at Pushkar, Rajathan
"The best thing about pageants is the feeling of sisterhood. Competition is prevalent, but we looked beyond that. I was there not to compete with anyone. We still share a bond", she shares.
When Nafiza was selected for Mrs Universe, her visa got rejected five times. The venue being Guangzhou city, China, thus she has her own speculation and notion towards the rejection. Nafiza is Muslim by birth and belief.

The documentation was a tedious task for her, yet she didn't lose hope and could pass through the scrutiny on the sixth time. Unfortunately, her video couldn't make it for the forum on 24 December, 2019 as she reached China on 25 December, 2019.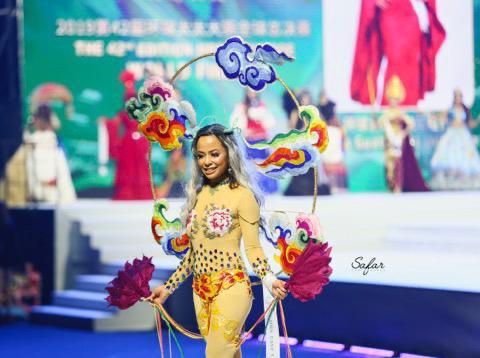 "I wore a dress that represented my state Sikkim, displaying the five elements of Buddhism, I performed a Maruni dance showcasing my Nepali culture", she tells.

Her struggle story is different. She is a single mother of a ten year old son Aahan. "Society is docile to the fact that it has its own temperament and tantrums when it comes to women; I get to hear a lot of- 'May be because of her', stories behind my back. I do not support playing victim just because I am woman. We should not be submissive creatures and we certainly cannot afford to be weak. There's no need to play victim of the circumstances. When you have a wonderful child in front of you, you have to be strong. Gone are the days when children only looked upon their fathers as idols. The world is changing. They now look at their mothers as source of strength", asserts Nafiza.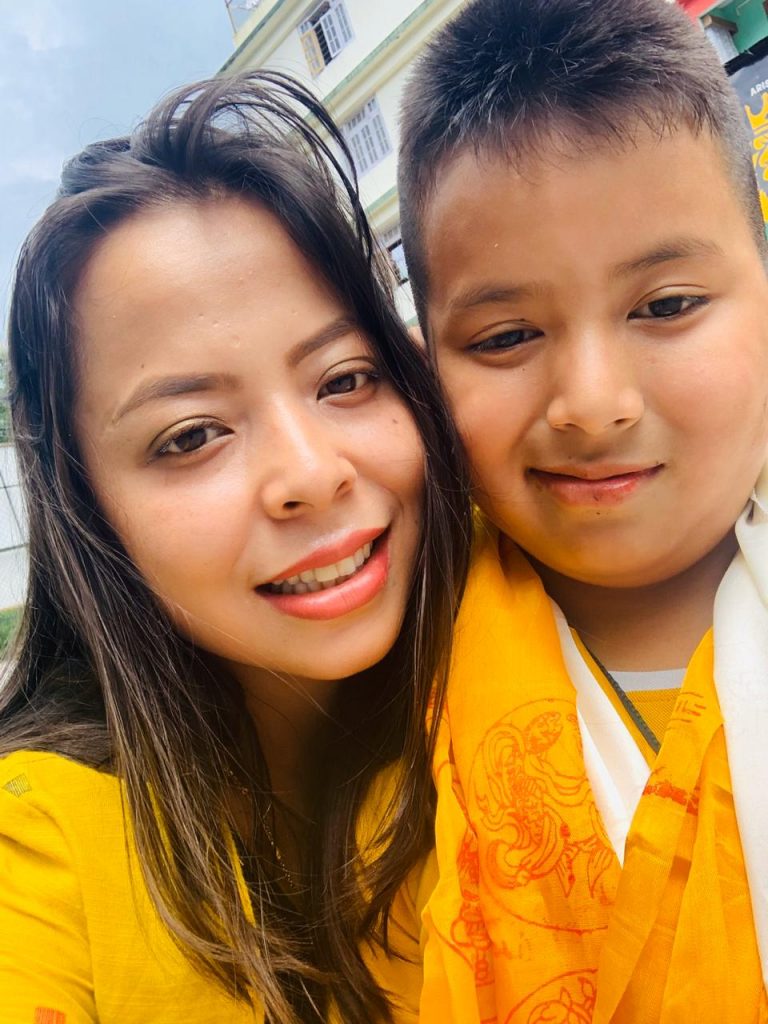 She further talks about women empowerment with animated sincerity that women should grab the opportunities that is given and if not given, create the opportunities to see the world differently.
Nafiza got bed ridden in 2018, she had suffered spinal injury due to nerve compression. She also owned the academy of skill development years back. The academy provided women skill training, it generated employment to young women, specially single mothers and created confident individuals.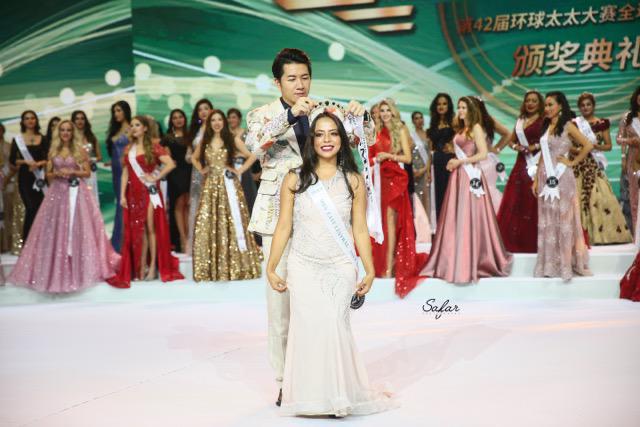 "It was a hospitality/spa training academy for girls. I was helped by my sister. There was no education bar. Anyone could join and we provided lodging at minimum fee and free fooding. It was a private institution where jobs were guaranteed. This academy was solely for women, especially for the one who had married off early and had separated with their husbands. 80% of women in my academy were single mothers. It was to encourage these women, I wanted to make them believe in themselves by saying that if you have skills you can rock the world. You don't have to rely on your husbands or your family. You can earn. Sadly, I had to shut it down in 2014 due to some unavoidable circumstances".
Nafiza grooves in the sports round in
Mrs Universe 2019

Nafiza in the evening gown round in
Mrs. Universe 2019
Nafiza is not just an aspirant but an advocate of woman empowerment and social development.
"Dho Tapu is a small neglected village under Syari Constituency which lacks proper road, water and electricity. The roads are the cause of many damages. There are no proper medical facilities for the people here despite having star hotels and a casino. Due to the condition of the road, there are school dropouts who labour for their family. There's no proper sanitation and the village has limited electricity and not everyone enjoys this luxury. The village people are gullible gentle folks who rather believe in local remedy than approach a doctor who is 2 hours away", she informs.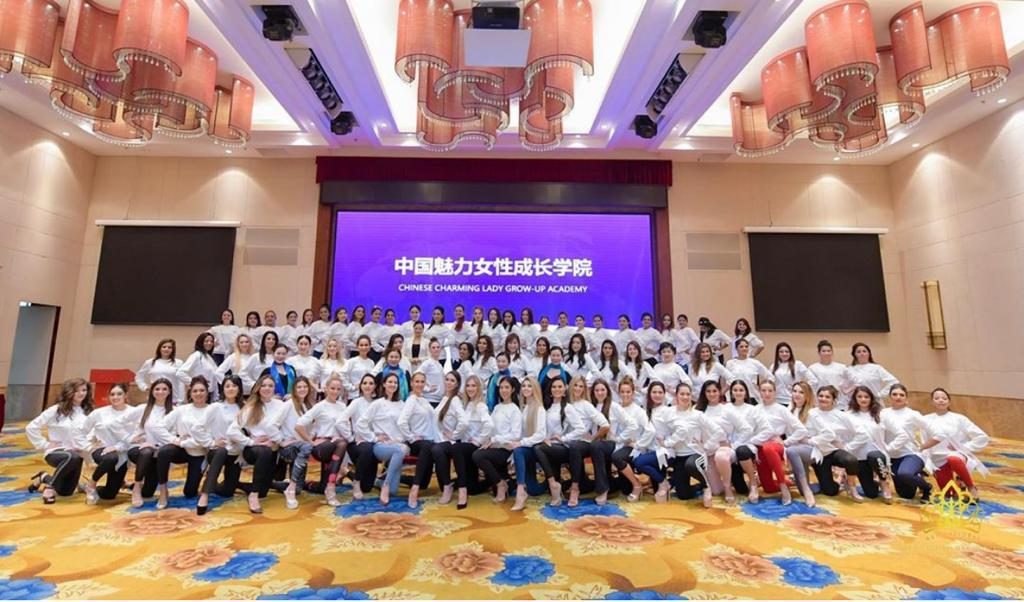 For Nafiza, medical issue is problematic and she's willing to give a portion of land for a dispensary which is a must in her locality. She believes in actions rather than words. Her future plans includes events were she can make people aware of the situation in Dho Tapu, for which she feels a deep sense of duty.

Below are the pics of 'Dho Topu'
As the world around is moving towards change and development, her main focus lies here in this small ignored village of East Sikkim which is very near to the capital, Gangtok. She has a voice and is not afraid to be vocal about the glaring issues. She cries out for help to the government and the NGOs. Her passion for people, her land is a contagious emotion.

Sure, the heels may click and the pain may aggravate or subside, but she has made up her mind. She is set to bring the change to her world that is fragmented now. She appeals for helping hands for the people of Dho Topu. And just like that, not all heroes wear capes some wear heels and walk with a crown.
Becoming the extraordinary | Shaireen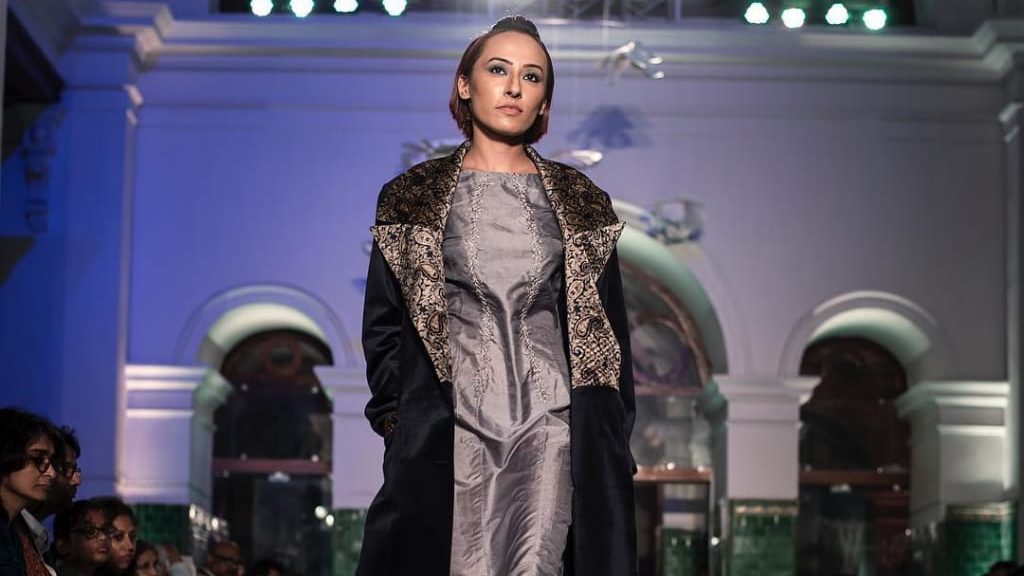 A girl who was always fond of making outfits for her dolls is now finally living her dreams of being a designer and model for various Indian brands. Shaireen grew up looking at her mother who is very artistic and skilled in crafts and embroidery. Amy from ETC brings forth to you a wonderful journey of an ordinary girl from Darjeeling who built herself into an extraordinary individual. Below is the interview: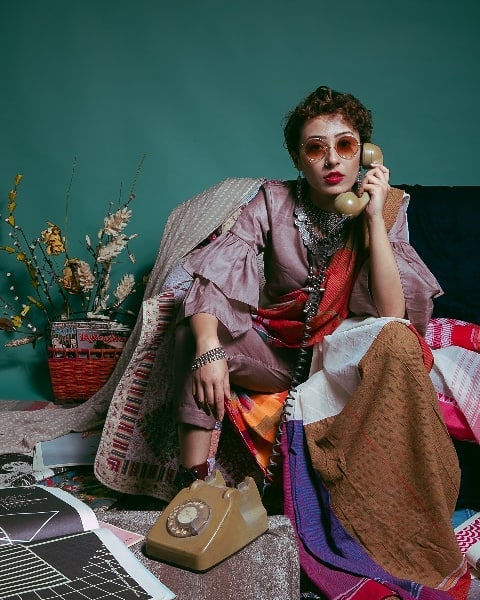 AMY: Coming from a small town of Darjeeling, what kind of challenges did you face and how did it mold you into the person you are today?
SHAIREEN: Coming from a small town, well initially, I was beginning to feel that it's not that hard, but as I progressed and started exploring more, like tattooing and a bit of modeling along with designing, the level of thinking, at a point started opening up to a lot of ideas. Though not all of them were great decisions or experieces, I got a lot to learn from those. And then people started having a lot of expectation from me, seeing all those posts of my related to tattoo, designs and shoots. The feeling was great and at the same time pressurizing. Today, after all those experiences, I would say there's one thing I know and that is my strength and nothing can break me but I myself. So I keep pushing myself because I don't want to be dependent as I feel relying on people makes one weak.
AMY: How did you think of entering in this field of creativity? Who is your inspiration and whose work do you admire the most?
SHAIREEN: My inspiration would be my parents. I know this might sound very mainstream but yes, even before I started recognizing artists and designers, the first icons to me were them. Not just in terms of what I wanted to achieve in life but through them I started understanding how to become the root to a foundation and then after leaving home for my design course when I got out of my bubble and shifted to a new place where I had to figure things out on my own.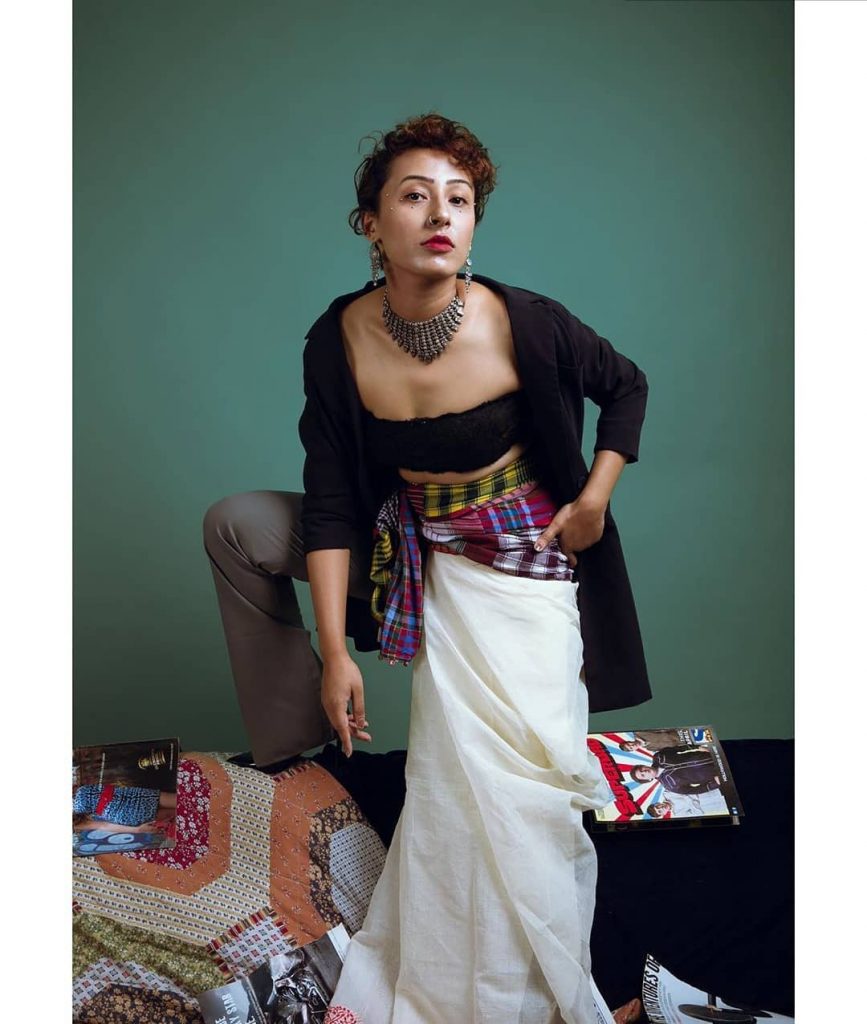 AMY: Your best and worst phases in life.
SHAIREEN: The best phase for me would be the moment when I had just started with my tattoo studio. It was the moment when I had started believing in myself and not depending much on any other. It was the phase where I had everything planned about how I would go step by step towards what I believed in. The worst phase would be leaving it. Reasons being, my stupidity of trying to put my foot into too many different ventures following which I was not being able to focus on what was important.
But then I guess it's never too late and I still believe I can and so I continue to resume my journey and not to return home till I achieve my goal.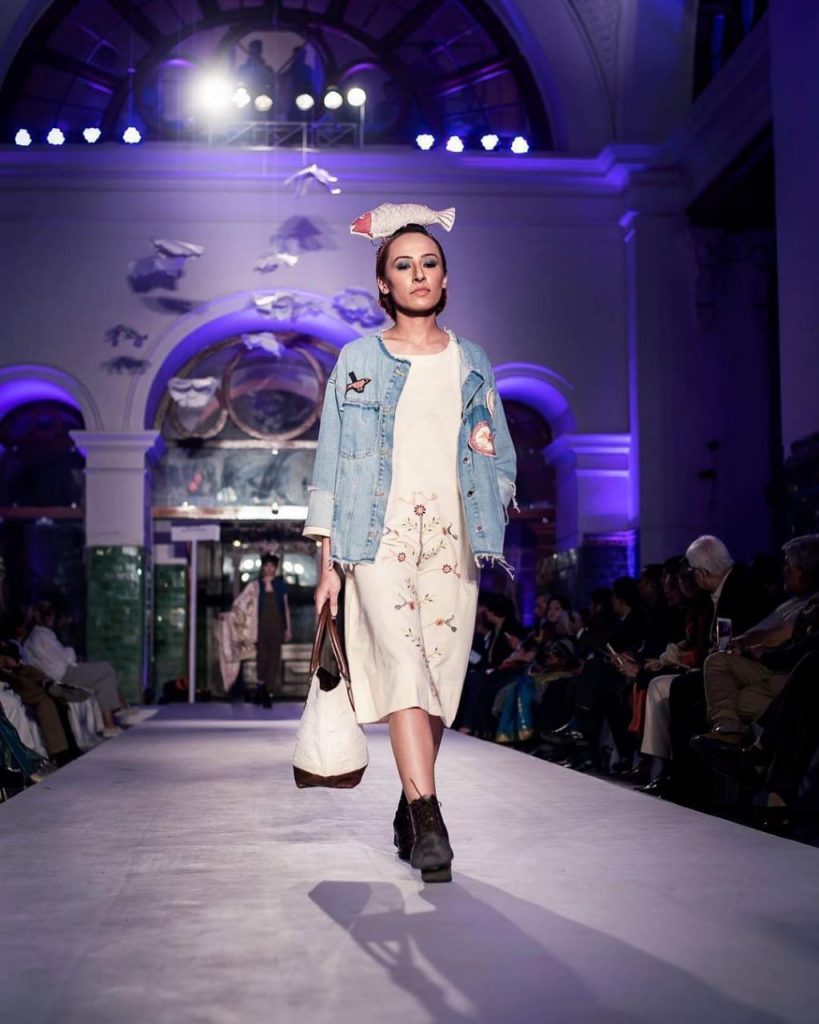 AMY: What are your future plans?
SHAIREEN: Well I 'used to' have this target towards the fashion world as a designer. I wouldn't say that I totally have gotton over it, but apparently with the vibe that has evolved within myself, I am more into tattooing and exploring people, places and the different asthetics of their art forms. So, planning of starting up with a studio soon then eventually move on to my own apparel brand will be my plan for the future.
AMY: Describe about your internship period.
SHAIREEN: During the times where I interned, I would say I picked up a lot of skills and also discovered I had more potential than what I normally did. But I think I took things very casually, so I feel I could have done better.
AMY: What are your designs mainly based upon and any work ethics you believe in?
SHAIREEN: My personal designs are pretty much very experimental, colour palates being very subtle. I work more around the punk/ goth/ rock subcultures, but I don't really always stick to it because there are times (rare though) whereI end up designing somthing louder than my style.
AMY: Your greatest strength and weakness.
SHAIREEN: My greatest strength would be my parents. Initially, when I had just started with this whole journey of leaving my hometown to do what I wanted to, they were apprehensive, but then as things started moving forward they were very supportive. They said- "at the end of the day what matters the most is how happy you are" and they had faith in me.
My weakness would be me. I have realised over the years that everything that happens is because of one's own belief and nothing or no one else's. So knowing the level of potential I have and not being able to focus has been my greatest weakness within myself.
AMY: How do manage your time for modelling, designing and as a tattoo artist?
SHAIREEN: Honestly, I don't really have a proper schedule till date. I somehow have been lucky enough the manage slipping it all so far. I try really hard to keep my Sundays off as I need some space and time for myself. Also taking into account, I don't have a personal assistant to manage my schedules for all three works.
AMY: Haven't you thought about participating in any beauty pageants ?
SHAIREEN: I don't know yet. May be I did think about it once in a while, but not that hard enough.
AMY: Where all have you worked till now and do you have any dream work place or company or brands with whom you want to work?
SHAIREEN: There are a bunch a names or companies I have worked and also collaborated with. Kabir Leathers, Shivmani Exports, Kultprit and others in terms of design. I also worked in events. I had my own tattoo studio for quiet some time. Apparently, I am working as a designer and stylist with 145 East and also freelancing as a tattoo artist. I also indulge in designing work with a very close friend of mine at Green Fur.
AMY: Your favourite fashion brands from past and present?
SHAIREEN: MY favourite fashion brands or rather say designers from the past would be Karl Lagerfeld, John Galliano, Alexander McQueen, Alexander Wang, Prabal Gurung, Bobo Calcutta, 145 East, Maku Textile and many more.
AMY: Name few of your accomplishments in this field.
SHAIREEN: I cannot really point out the accomplishments but I sure did get to work with a lot of very talented artists and brands over the years such as The Space 9 by 2, Diesel, Loreal, Kompanero, Bombaim, Maku, Bobo Calcutta, Studio Kasa, 145 East and others. Also I got an opportunity to be a part of Loreal Hairdressing Awards and also events like The India Story.
AMY: What would you like to say to our readers?
SHAIREEN: Nothing really counts for anything. So, try not to force anything upon yourself. You cannot force things, they just have to happen naturally. You create your own destiny because opportunities are present around you. You just need to notice them. Most importantly, be real and learn to appreciate your soul for who you are.
AMY: Thank you so much for your valuable time. We wish you the best for your future endeavours and keep inspiring people and make our country proud someday.