Neon is to this fashion season what Galliano was to Dior: a scandalous savior. As notorious as animal prints, this trend is loved when it is fresh in the air and despised when out of sight. Being a tricky trend to master, neon is either a 'click-my-pic-I-look-fly' option or a faux pas. There is no in between!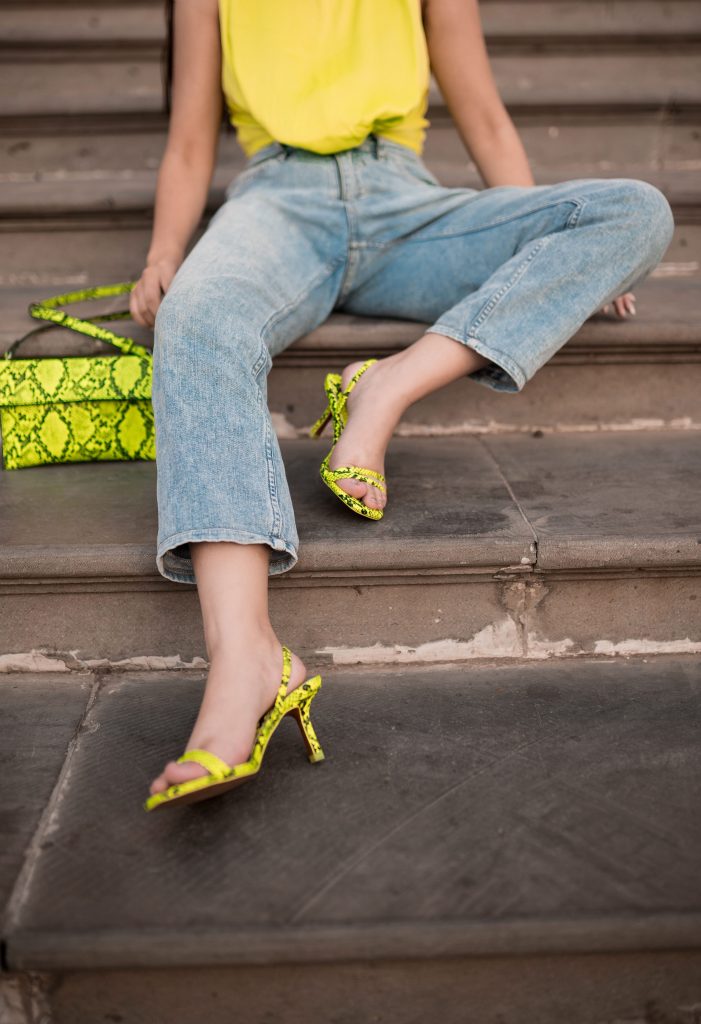 And as limited as our fashion resource is, neon like every other trend of today has been carefully hand picked from the 80's fashion archive. Either the new generation lack fore sight or are just wrapped up in the past magic.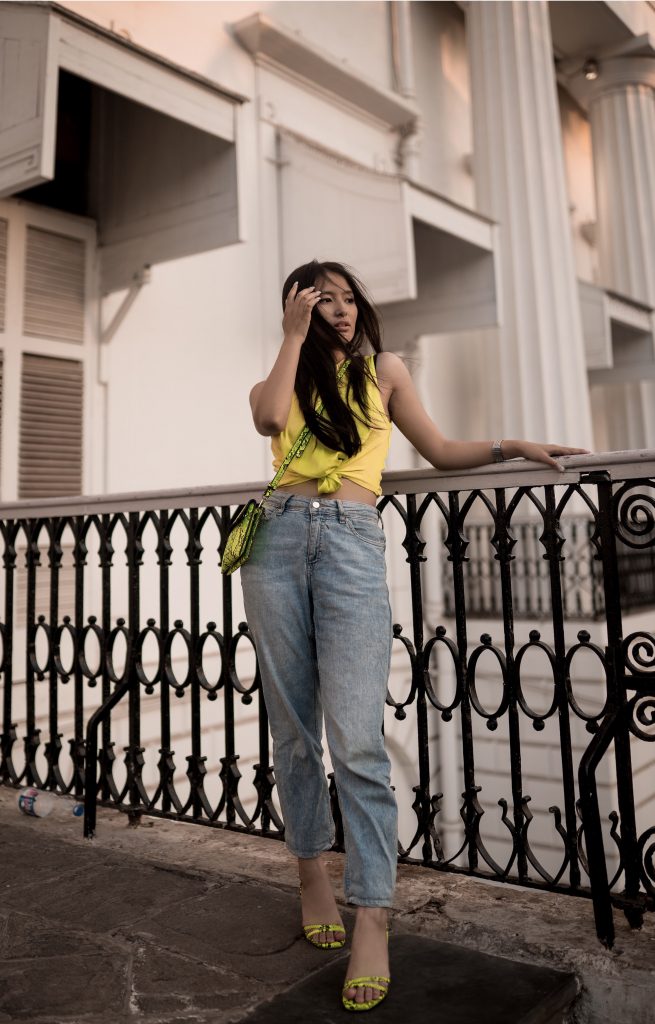 Neon has had its own set of shortcomings. Being hailed as eccentric, too loud and even tasteless, poor neon has heard it all and keeping this alive, there is a taboo that gives neon such bad reception. People associate neon to athleisure and party and hence, feel like neon can be worn only in the gym or to a rave, where people are knocked out of their senses. We usually see neon clothing on social media having a more tomboy pleasing styling: joggers and crop tops and neon socks with chunky sneakers and the staggering amount of neon dresses. God save us! It just doesn't feel right to those who google 'Meghan Markle Duchess fashion'!
And so like every other blogger or fashion follower, I tried to style this trend as close to what I could say is OH SO ME! Keeping in mind the weather and prying eyes of the Sikkim public, I tried to think of something light, fresh and comfortable. After all, neon should also see the light of the day as a sane piece of clothing.
I stumbled across this cute, tiny bag that shouted,' Pick me for your blog!' from a pile of disastrously placed handbags (why don't shoppers place things where they get it? Ugh). On another visit to the WWW, I found a pair of heels that complimented it! Did I mention I got the top first? Simple and yet again, cute, I placed it in my shopping bag with my other beige purchases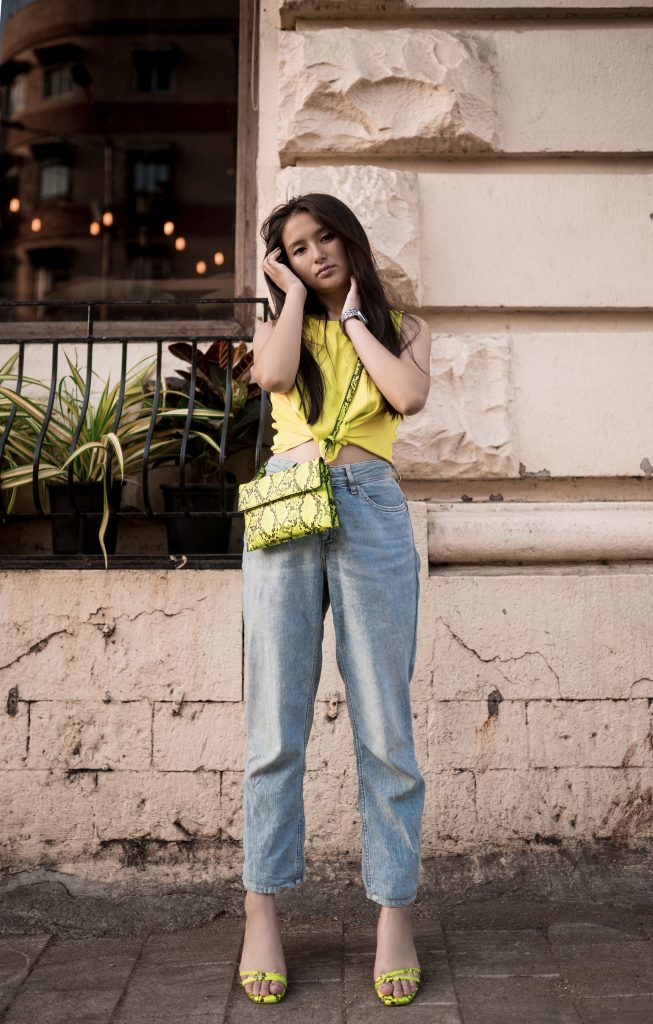 And so, to lunch I went, feeling pretty confident and super bright! It is true when they say the colour of your clothing really helps in setting your mood for the day. Lunch at a pretty restaurant gave me an opportunity to click amazing pictures but I was slowly turned towards the harsh reality that my face looked super dull in contrast to my attention-grabbing top. So this, dear readers, is one thing you need to keep in mind! Opt for bright makeup with neon and not make the same mistake as yours truly. The Kendall Jenner neon cat-eye flick in her neon top is what you will need to redeem your pretty face, sweety!
But the food was amazing and the day was good and my photographer a lot better, and hence, I could cook up this article for you!
But before I sign off today, there are still many things that need reminding!
TO DO AND NOT TO!
The makeup, like I mentioned, should be clean, bright and not have a dulling effect!
If you feel there is too much neon going on in your clothing, white accessories balance it.
Opt for shades of black and white to pair it with. If you pair it with something equally bright, it will only steal the shine of your neon and will also make you look like a walking traffic signal!
Do not associate neon to only casual wear and try and pair it with your formal pants and suit. But constraint it to your inner or accessories, as its still formal, honey.
Be confident and blow a kiss to who ever gives you a side eye as they could never rock it like you do! So much for the judging eyes.
And now I can finally take my leave, hoping you guys will stay tuned. Neon is not as scary as I made it sound so do sport it, love it, dine in it! There is ever so much space in your cupboard for fancy, new things!
Ciao
xx
*The article is taken from the writer's blog, The Soft Style (@thesoftstyle) on WordPress and Instagram*