I can hear the excitement in his voice when we talk about his music. The car horns and noise in the background doesn't diminish the excitement in his voice as he lets out occasional playful laughs midsentence. Fresh from the launch of his debut album 'Chitra Ani Nasha', Darjeeling based singer-songwriter, Nineteen (Raman Lama) is basking on the acclaim he is receiving. 
The album, released on 28 March is a blend of genres ranging from soul, pop, R&B and funk. Produced under Alter Ego Productions and by Aadon Lepcha, 'Chitra Ani Nasha' features a total of eight songs along with a minute long 'intro' in the beginning. What's more impressive is that the entirety of the album is written by Nineteen himself. 
"I am a songwriter first. I've put my heart into the songs I've written for this album. I feel I am a better songwriter than a singer," he says.  Drawing inspiration from things happening around him and his life Nineteen sings about identity crisis, life experiences, dreams, hope and love throughout the album.  "The best part of being a songwriter is freedom. Freedom to write about love, frustration, angst, pain and life in general," he says.  "Timro Saath is my favorite song off of the album. I wrote the song inspired by a very special friend of mine," he shares. 
Nineteen says his friend asked him to write a song about his relationship. "Usually I write songs about being in somebody else's shoes, but this time he asked me to write a song about his relationship and that's how Timro Saath happened. It's my favorite song from the album." Clearing the air Nineteen says Timro Saath is his favorite, but it doesn't mean that the other songs on the album doesn't matter to him.  "There's a difference between being a favorite and being the best. All the songs are dope but Timro Saath is my favorite," he reiterates. 
Talking about the album the singer-songwriter shares that the album consists of songs that he wrote years before the album was made. He also says that many songs that he had written since the start of his career failed to make the final cut.  "There were tons of songs that unfortunately didn't make it to the album. However, I am hopeful that it will be released later in another album or as singles. We'll see about that."
The 27-year old has done his fair share of hustle. From performing in pubs and being in a heavy metal band in college the singer-songwriter feels its important to know he difference between passion and working. 
"If I am pursuing my passion I will never feel drained or exhausted from doing what I love. If writing wasn't my passion I would probably feel exhausted to write down my songs but I really dont. I love to write," he says.
We then talk about his stage name 'Nineteen', he giggles.  "The reason I chose Nineteen as my stage name is because 2019 was the year when I started working on my music, writing songs and putting it out in the world."
Already thinking ahead of the album, Nineteen says he plans to release music videos to some of his songs from the album along with new songs and singles in the near future. He is also looking forward to play shows and tour in support of his brand new album all over the country. 
Just an album old, yet fresh take on things, Nineteen is on his way to build a legacy for himself and 'Chitra Ani Nasha' only furthers his talent as a singer-songwriter.  Five or six years into the future, if he is as refreshing and driven as he sounds in his debut album, sky is the limit for this talented storyteller. 
"What I want for people to take away from this album is not to take life so seriously all the time. The album explores themes ranging from depression to anxiety and stress but it also talks about hope and living life. I hope people find strength in the songs," he says. 
DAMI DAMI!! UNB releases visuals for new song 

Rapper UNB premiered the music video of his highly anticipated song 'Dami Dami' in an event held at Infinity Futsal Arena in Daragaon on Saturday. The video features some of the best dancers Sikkim has produced including the late Premkit Lepcha. Applying vital jolts of energy in the video, Sidhika, Krishna and Tulsi also make appearances. Additionally, the MV also has cameos from models like Rubaru Mr Global India, Tseteej Shiwakoty, dance crew like BRSTP from Namchi, Sikkim Dance Crew, Paul Studio, Dynamic Flickers, Funky Hop, Funky Fresh and rappers from in and around Gangtok. 
The 'Chogyal' hitmaker while speaking to the crowd said that the song is his version of 'Bir Gorkhali' by Mantra.  "What I want people to remember from this video is that Sikkim has what it takes to dominate the country. We all artists are 'Dami' and we want the whole nation to know that."
In the first 24 hours, the music video gained 20,000 views on YouTube. 'Dami Dami' is a follow up to his incredibly successful song 'Chogyal'.
The premiere was attended by featured rappers, dancers, models and journos from different media houses. SKM functionary, Sonam Wongchuk attended the event as guest of honor.  Citing names like The Notorious B.I.G, Tupac Shakur and Yama Buddha Mr Wongchuk applauded the efforts of the rapper to unite artists and make something as creative as 'Dami Dami'. 
UNB also performed songs like 'Letter From Heaven', 'Hum Bhi Kya Kum Hain' from his repertoire.   
Aspiring actor Mrinal Singh looks to make it big in Mumbai
BOLLYWOOD DREAMS….
Aspiring actor Mrinal Singh looks to make it big in Mumbai
It was 2018, Broken Wings, the movie which would go down in history as the first feature film to come out from Darjeeling in the Indian/International cinema hadn't found its male lead 'Endo' yet. Director, Shenpenn Khymsar had already auditioned 300+ boys for the part of Endo and still none of the aspiring actors competing for the prestigious part could capture the essence of the character.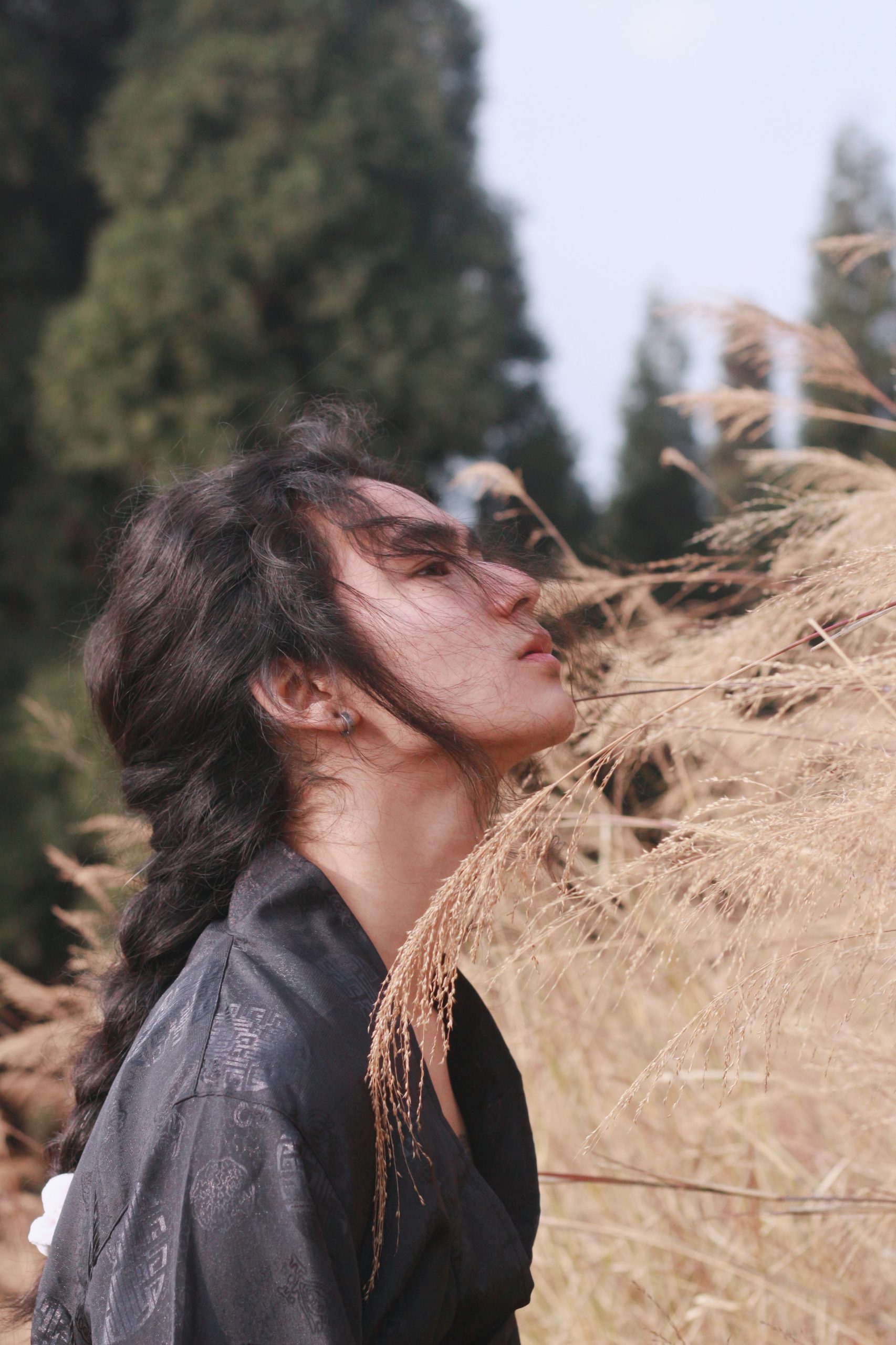 Around same time, Mrinal Singh was doing gigs and shoots in Darjeeling and it just so happened, the organizers of Mr and Miss Darjeeling wanted to use Mrinal's photographs for the advertisement posters. The posters made its way to various places in and around Darjeeling and just how things fall into places, Shenpenn Khymsar spotted the advertisement poster somewhere in Kurseong and called Mrinal to ask him to audition for the role. He had found his Endo. 
"I never thought I would be an actor. I was into creative arts but after 'Broken Wings' happened I decided to go for it and do it properly and seriously," Mrinal said. 
True to his words, Mrinal moved to Mumbai and is currently auditioning for films, TVC and web series.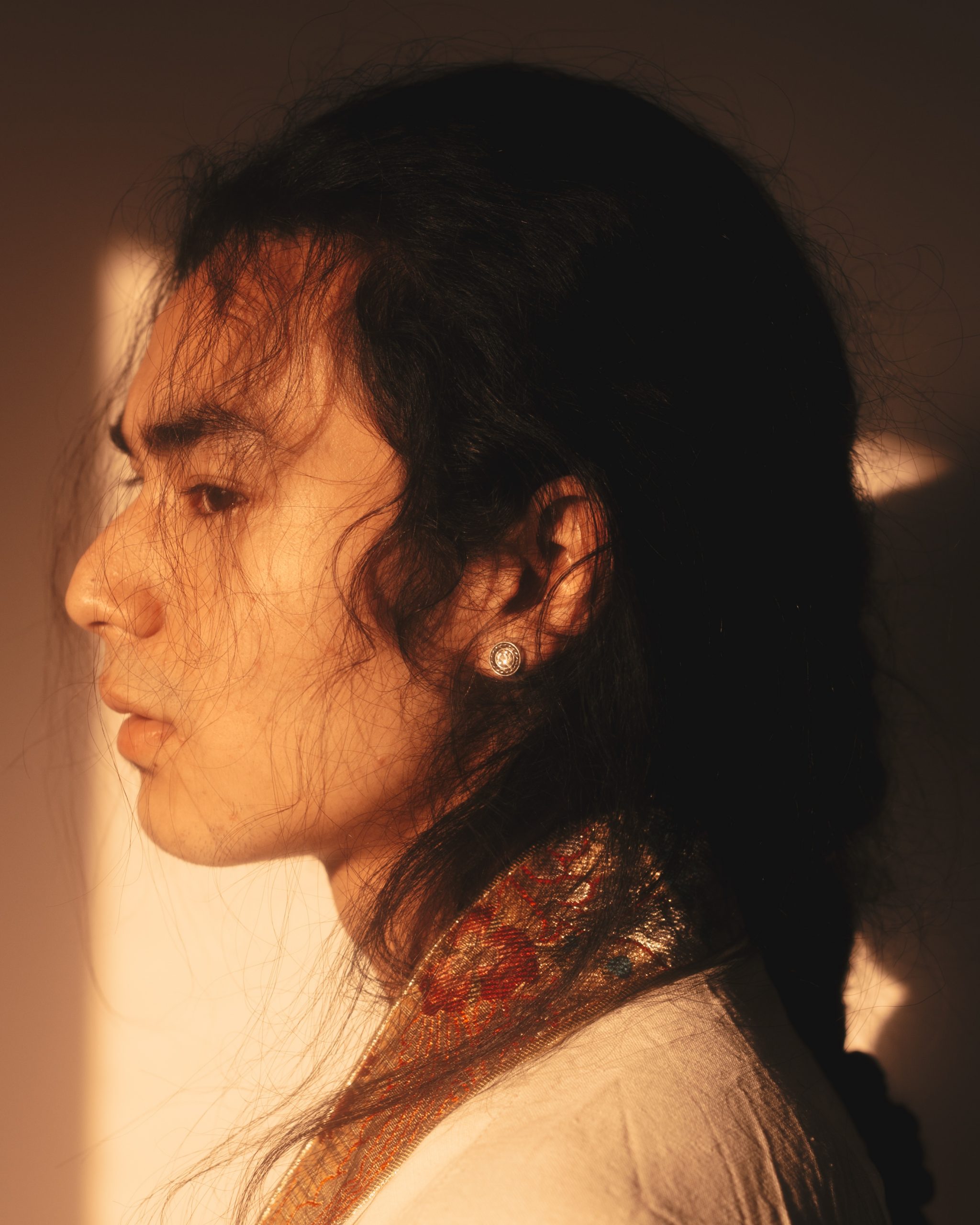 Impressively, the budding actor has done two commercials, an international TVC and voice-acting for an Amazon Prime web series. He also walked for Darjeeling based designer, Priyanka Ella Lorena Lama (P.E.L.L.A) and OneBlueBird at Lakme Fashion Week NEXA. 
He was also photographed by Ishaan Nair, one of the best celebrity fashion photographer in the country for Jio.  
"There are very few Gorkha Nepali actors in the Hindi film industry, I feel proud to represent my community and I hope I make them proud," he said.
The cast of Broken Wings also includes Sunakshi Grover, Vinay Pathak, Shubhdeep Raha, Neetu Panday, Reuben Pradhan, Nima Sherpa, Mingma Lhamo Tamang, and Bhavya Sharma.
Director Shenpenn had earlier shared that the movie will be released in OTT platforms and theatres in Gangtok, Darjeeling, Northeast and Nepal. 
Sikkim Gurlz in your area!!!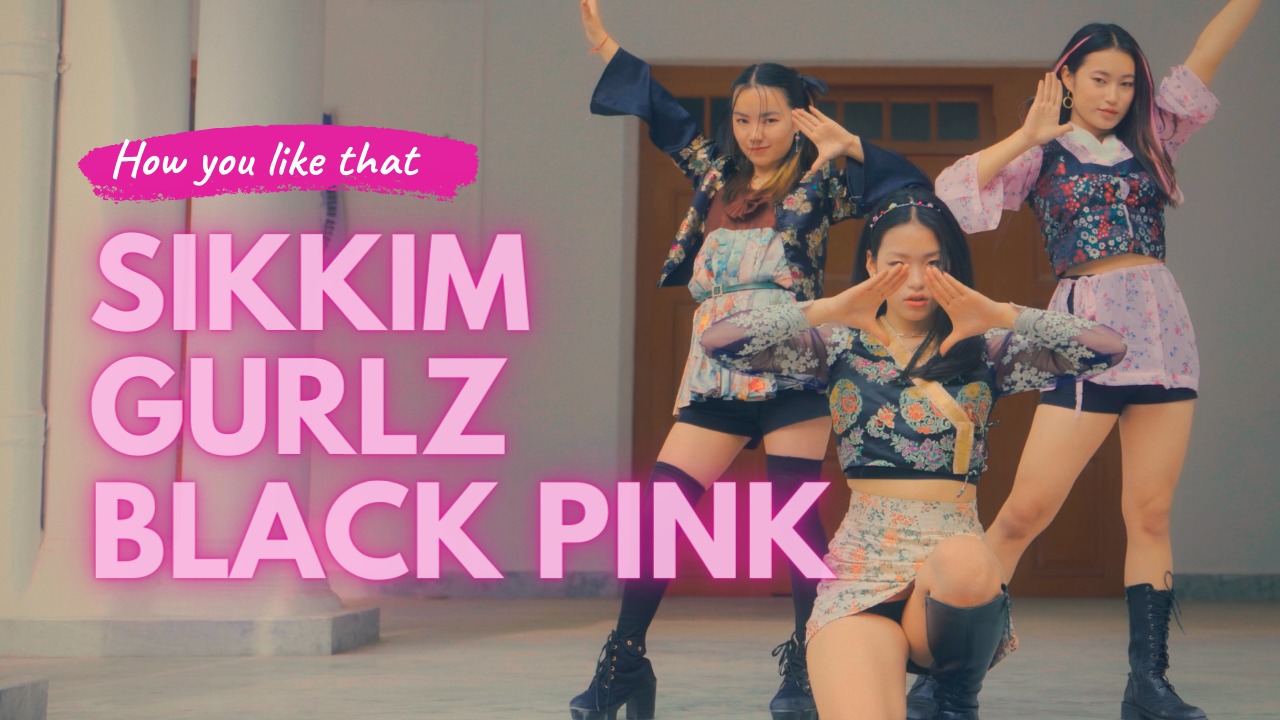 Blackpink reference right there. 
Sikkim Gurlz, a dance trio consisting of Shene, Trinkle and Ming recently made waves with their dance cover of the hit song "How You Like That" by popular K-Pop quartet Blackpink. 
With a common passion for dancing, the group came together in 2020. They selected through an online audition held by Maark Pictures and are now being managed by their team. 
"Coming together as a group was easy and the three of us are now very close like sisters. The past few months, we practised a lot on our expressions, timing and body language and of course the dance," the girls said while talking to ETC..  
Among the girls, Ming has represented the State and the country in Taekwondo and is currently preparing for her board exams, whereas Trinkle and Shene are in their first year of college. "We plan to do a lot more not just in Korean but in mainstream Hindi and Nepali as well," the group said.