In so many ways Sikkim's Rikzung Dorjee Bhutia (24) and Darjeeling's Gaurav Malla Pradhan (26) are like all of us (well, most of us). They both are dreamers and they put in the work to get what they want.
Rikzung, born and raised in Gangtok says he always knew things were eventually going to work out for him and that he focused on the bigger picture rather than dwelling in his past. "I've always been a creative artist. I knew the day would come where all my patience and hard work would pay off and this opportunity just proves that."
Gaurav on the other hand was juggling between his passions for creative arts and pursuing his PhD in Machine Learning at Sikkim Manipal Institute of Technology in Majitar, East Sikkim. From singing to modeling to sports and now all set to feature in a major Nepali production, Gaurav says, "We have one life, gotta live it right."
Honing their crafts and not rushing things, both of them were already carving a niche for themselves when they finally got that 'call' that would change their lives forever.
A major production house looking for fresh faces to bring their story to life offered them starring roles in a movie which is rapidly gaining more and more attention as it continues to add to its impressive lineup of star studded cast.
Starring alongside the duo are actors, Buddhi Tamang and Rishma Gurung along with Darjeeling based singer Yankee Yolmo in prominent roles. The film is being made under the banner of Arvind Raj Productions in association with Annjig Productions, UK and is scheduled to start filming from the first week of April. It is confirmed that the shooting will be done in Darjeeling, Sikkim and Kolkata. Between attending workshops and preparing for their respective roles, the duo let us into their current mindset and talked with us about their struggles, expectations and their film which is now under production.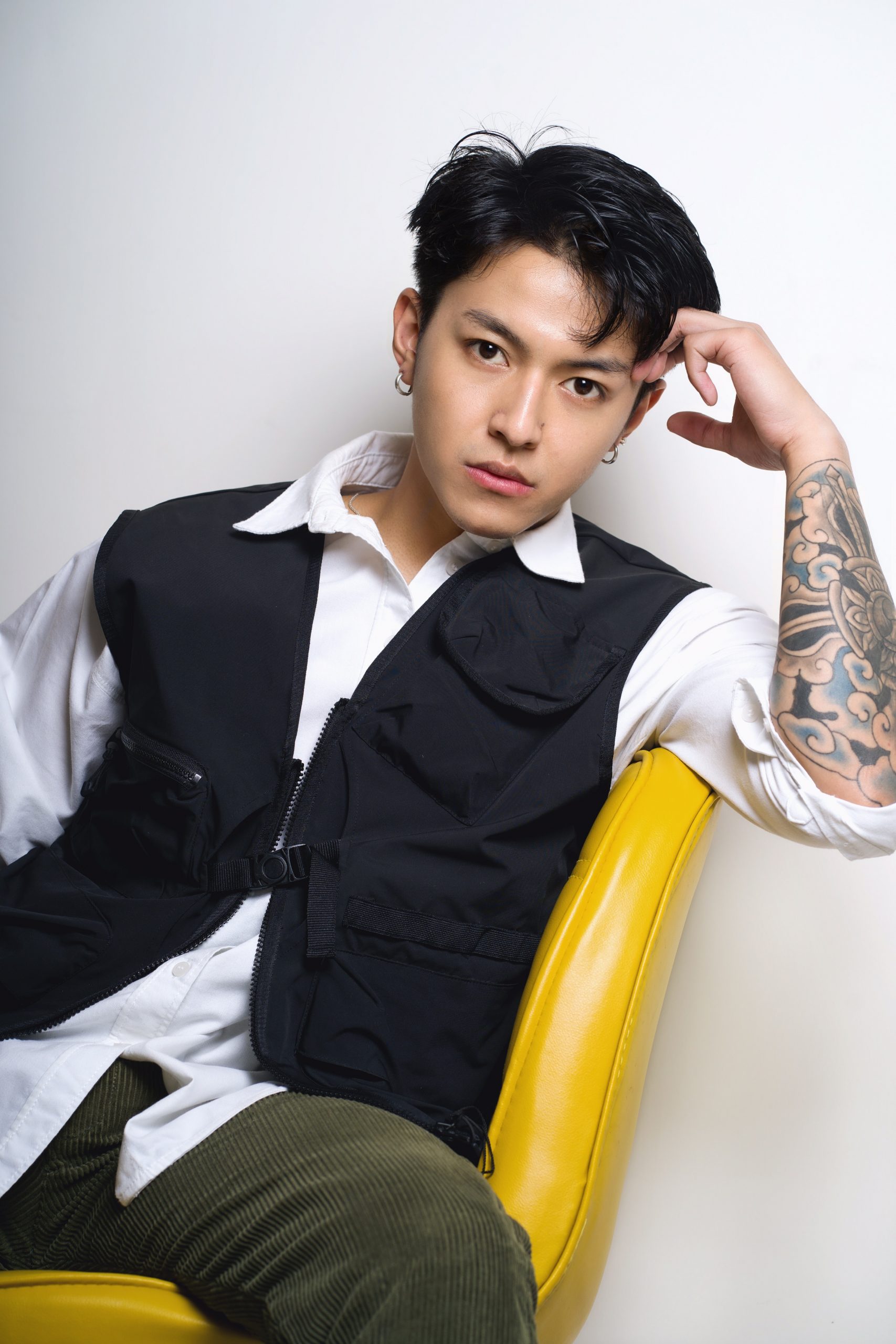 Q) You are all set to make a big splash in the celluloid with this movie. How are you processing everything that is going around you??
RD: This is a huge opportunity for me and honestly I am just so excited to learn and grow and give it my best. For now, I am in that headspace where I feel like all those years of hard work and waiting is finally paying off.
GP: It is so surreal. Sometimes I have to remind myself that this is happening. I've worked so hard for this and finally to be able to do this film, I just am so grateful for the opportunity.
Q) Does it help to have an accomplice beside you as you prep for your respective roles?
RD: Definitely. It helps to have someone who is on the same boat and who is just as excited and eager about this like me. I feel much more at ease as we help and learn from each other. Plus the fact that we both come from different backgrounds is a big factor as I am learning something from him and vice-versa. It is a fun equation we have right now.
GP: I was a little relieved when I came to know that Rikzung was cast along with me. We both are newcomers and as soon as we met, we instantly had this common ground to build our relationship on. We are nervous, excited, and at times afraid together. He is such a humble soul and he has been really helpful in calming my nerves and improving my dialogue delivery, timing and techniques. It is great to have hi onboard.
Q) Could you share some details about your role in the movie? And out of curiosity what is the movie about?
RD: This is an exciting question. Honestly, I would love to spoil the plot but then again I think people are going to love how the story unfolds before their eyes. However, I can tell you this about my role in the movie; I play a Sikkimese guy in the film. Suffice to say, it is an absolute honor to represent my State.
GP: All I can say is that this movie is about a typical Darjeeling boy and his journey to achieve success. The story is great and I really hope it connects to the audience, especially the youths.
Q) Tell us about your reaction when you learned that you had been cast in the movie.
RD: Words cannot describe how thrilled I got when I first learned that I had been cast in a movie of this caliber. I was feeling a whole plethora of emotions. It was my friend's birthday and I was livestreaming on Instagram and then Yougain da (from Sikkim Chronicle and ETC Chronicle) joined the livestream and popped the question. He was like, "Bhai, do you want to do a Nepali movie?" At first I was like there's no way this is happening and I kind of played along thinking it was a joke but then he DM'ed me and then it all started working out. He is one of the, if not the only one who really wants to build an industry around local talents so I have mad respect for him and everything he does. I am just grateful that he thought of me for the movie.
GP: My first reaction was like -No, was that call really for me. Did I hear it right? Am I really going to be an actor?
I was happy as well as confused at the same time. It took sometime before I calmed down. I remember it was 09 am in the morning when I received a call from the production house saying that they wanted me for film. It was such an overwhelming experience. I was speechless.
Q) What do you hope to achieve with this film?
RD: I just want the movie to do really well and hopefully my role and involvement helps with the entire process. This will be a win will for the entire team.
GP: Honestly, it is such a great opportunity for someone like me with zero experience in this field. I hope it turns out to be a success. I hope this film resonates with people and most importantly make my parents feel proud of me.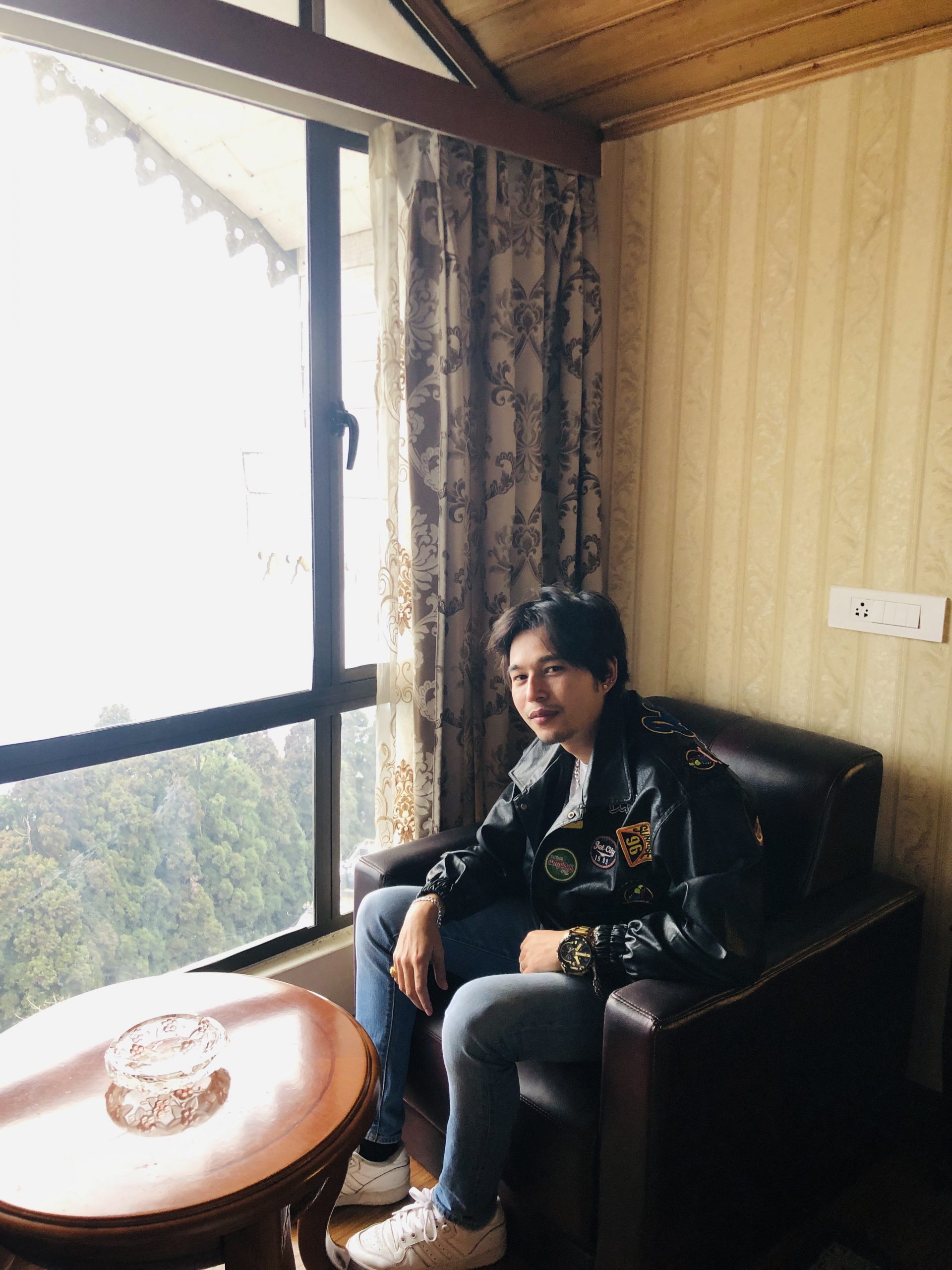 Q) What are you looking forward to the most during the production of this film?
RD: Learning from all the talents involved in making this movie is a crash course in acting I won't receive in the best drama schools. Sharing screen space with some of the established actors in the field of filmmaking and hopefully not screwing up. I am so looking forward to filming the movie.
GP: Just the idea of making a film and being involved in the creation of this story is an opportunity that I want to take full advantage of. The amount of talents involved in making this film is insane and I just want to make the best of it.
Q) Does the fact that you are making your debut in a movie this ambitious add pressure on you?
RD: Obviously. However, I intend to work hard and give the best of me to this movie.
GP: Yes, of course it adds pressure, but that's how it works right? It is a huge responsibility to portray the protagonist and exhibit the required skills that can make this film a success. There are still a lot of things that I need to work on but I will give my best.
Q) How do you think your casting in this movie will help people back home inspire to be in the creative business?
RD: People from the hills are way too talented and yet inside their comfort zone. I want to break that monotony and hopefully help create a discussion amongst people that it is okay to explore options when it comes to choosing one's career.
GP: Everybody knows what happens when someone decides to have a career that is not conventional or a government job. I can only hope that my involvement in this film can help those people who want to follow their passion to step outside of the box and work proudly.
Q) What are the preparations that you are undergoing to fit into the part you're playing?
RD: Preparation wise, I have actually a lot to work on. I've been working on my portrayal of the character and give him the justice that he deserves.
GP: Right now we are focusing on the script, dialogues, gait, dialogue delivery, postures and many other things important in the film making process.
Q) Your message to the people who will read this interview.
RD: Firstly, I just want to thank everybody who is reading this and supporting local talents like me in our quest to achieve something and hopefully elevate the name of the State. Secondly, I want to urge people, especially youngsters to never give up on dreams and work towards making it a reality. The biggest advantage we have is right there in the palm of our hands, Internet. Make use of it, learn about new things, get inspired from people and then work towards your goal.
GP: I feel it is imperative that people open their minds and let people decide for themselves what they want to do with their lives. Learn to break away from the rules set by the society and do the thing that you are really good at. As one of my dearly departed friends always said to me, "If you're really good at something, don't think too much. Put in the work and see how you achieve the impossible."
Also, a huge shootout to the team of Sikkim Chronicle and ETC Chronicle, especially Yougan da for his efforts to do something about artists like us. The story he did with me for ETC Chronicle really pumped me up and gave me a new found sense of confidence.
Q) Have you had the chance to run your lines with Buddhi Tamang or Rishma Gurung? If yes, how was it and if no, are you nervous or excited about it.
RD: We are in the initial stage of production and so far we haven't been able to run lines together, but I am eager to share the stage with them. It is going to be fun, I think.
GP: Unfortunately we haven't got the chance to run lines yet. I am hoping it will be a great time when we finally do.
Q) Growing up which Nepali movies were your favorites?
RD: I've watched Loot 1 and 2. Hostel and Kabaddi are some of the Nepali movies I loved watching.
GP: Who hasn't watched Jerry? I mean c'mon that movie has its own individual fan base. Hostel, Kabaddi, Chakka Panja are some of the movies I absolutely love watching again and again.
Q) Prior to signing this movie, what were you doing with your life?
RD: I've always been a creative artist. A few months ago, I moved to Delhi because I had just been offered modeling and cinematography contracts from different agencies. I was never the academic student so it only made sense that I grew up to drop out of college and work towards earning money. My family and friends were incredibly supportive of my decision so I have them to thank for being my rock (s). Then in the midst of discovering myself in Delhi, I found my calling with this movie. I am just so grateful.
GP: I recently worked with Mandala band for their new album which is yet to be released. Along with the shooting of this movie, I am simultaneously pursuing my higher studies. Between studies, sports, college fests and music I was always finding ways to keep the creative juice flowing.