'Otaku' culture is growing rapidly among the energy driven teenagers in the hills. Otaku is a Japanese term for people obsessed with interests. This pop culture includes video games, anime and manga. Darjeeling, Kurseong and Gangtok, recently received 3 waves of cosplaying event under the same. Cosplay is a fan based art form, where fans dress up as their favourite characters from comic books, films and other popular entertainment programmes. It had been popular around the world for quite some time now, but has entered into our part of the world recently.
Ruben Pradhan, a young lad from Kurseong, who himself is a big fan of anime, manga, comic books and pop culture, really wanted to take a risk and come up with a cosplay event(s) for the hills to feel the magnitude of the new scene. It was the very same reason he decided to open his own pop culture store called, Pandora's Box in his hometown, in 2015.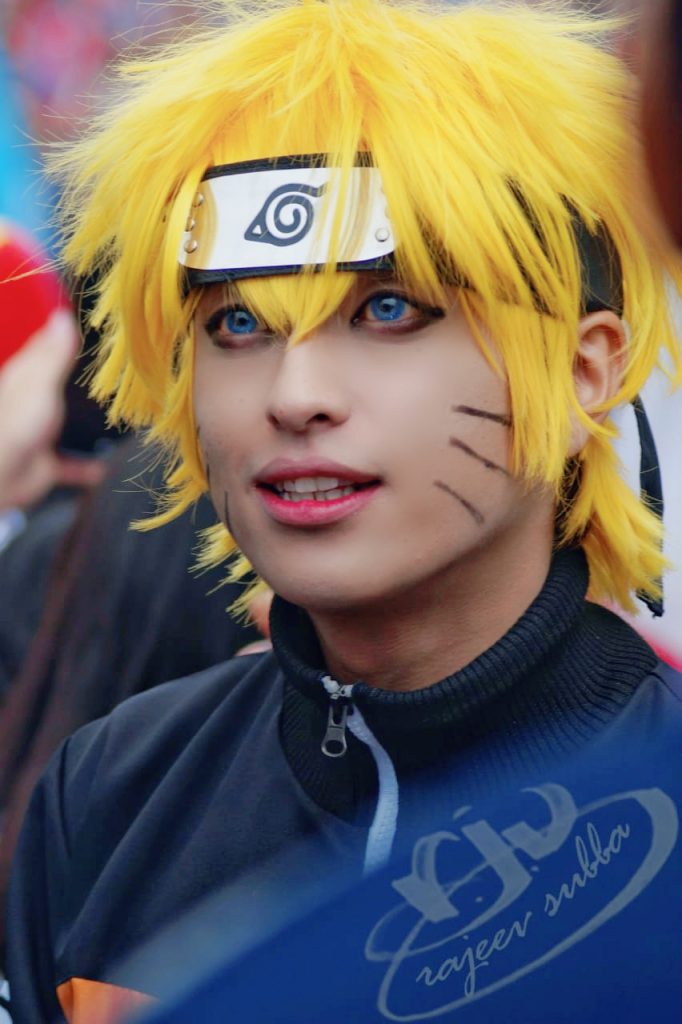 The increasingly popular trend towards anime, Marvel and DC comics was very noticeable due to globalization and the liberty of internet. It made him ponder, "can't call myself a fan if I sit here and wait for things to happen". This eventually motivated him in hosting such events.
At first Ruben strategized how popular cosplay would be, and if there was even a market for such a thing through social media and finding likeminded people like himself, who would be interested in dressing up as a beloved fictional character. After some time some limited number of geeks showed up and participated in this art form to support the community. The first event was held in Kurseong in 2016, where surprisingly quite a number showed up.
"There must've been around 12 to 15 cosplayers at the first event, which was a very welcoming surprise. Even though there was few bumps on the road, everyone was very excited and happy about the event", he shares.
From there onwards, the community began to grow and soon enough the team was planning for its next event in Darjeeling.
The Darjeeling event aptly called 'Darjeeling Cosplay Con' was a hit and there on people started taking notice. The culture started catching on and from then onwards and two events were hosted, which were warmly welcomed (one in Darjeeling in 2017 and another in Kurseong 2018).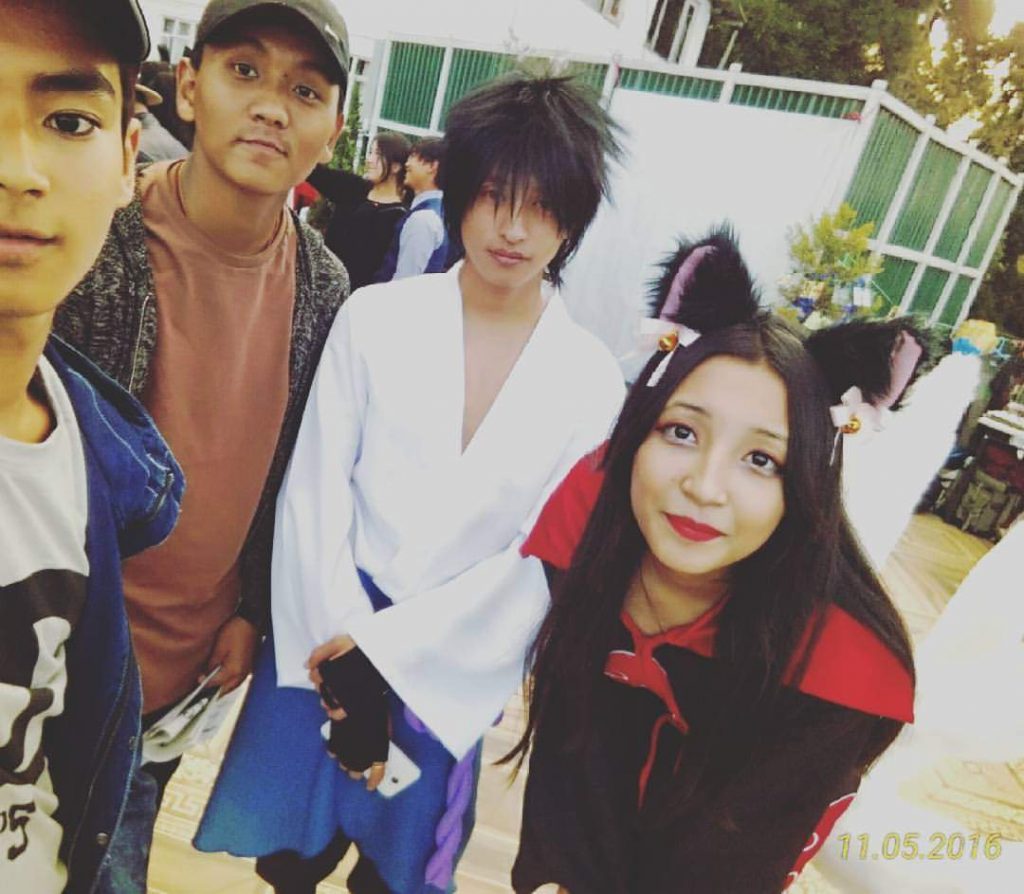 "The Otaku and geek communities have grown quite a bit here in the hills and it has been fantastic meeting other likeminded people who share a common interest in pop culture. Over these years, we have seen a rise even though the growth is slow. I hope to nurture it and grow into its fullest potential", says Ruben.
For now, Ruben is on hiatus, taking a break and from store as well. He is currently working on lots of things relating to the same and aims to bring back cosplay and lots of events in the near future.
"I'd like to take this opportunity to thank everyone who has supported us and shown so much love through these years. Thank You! We'll be back soon. Bigger and better than ever"! Ruben informs.
The fitness duo: Sunanda & Apurva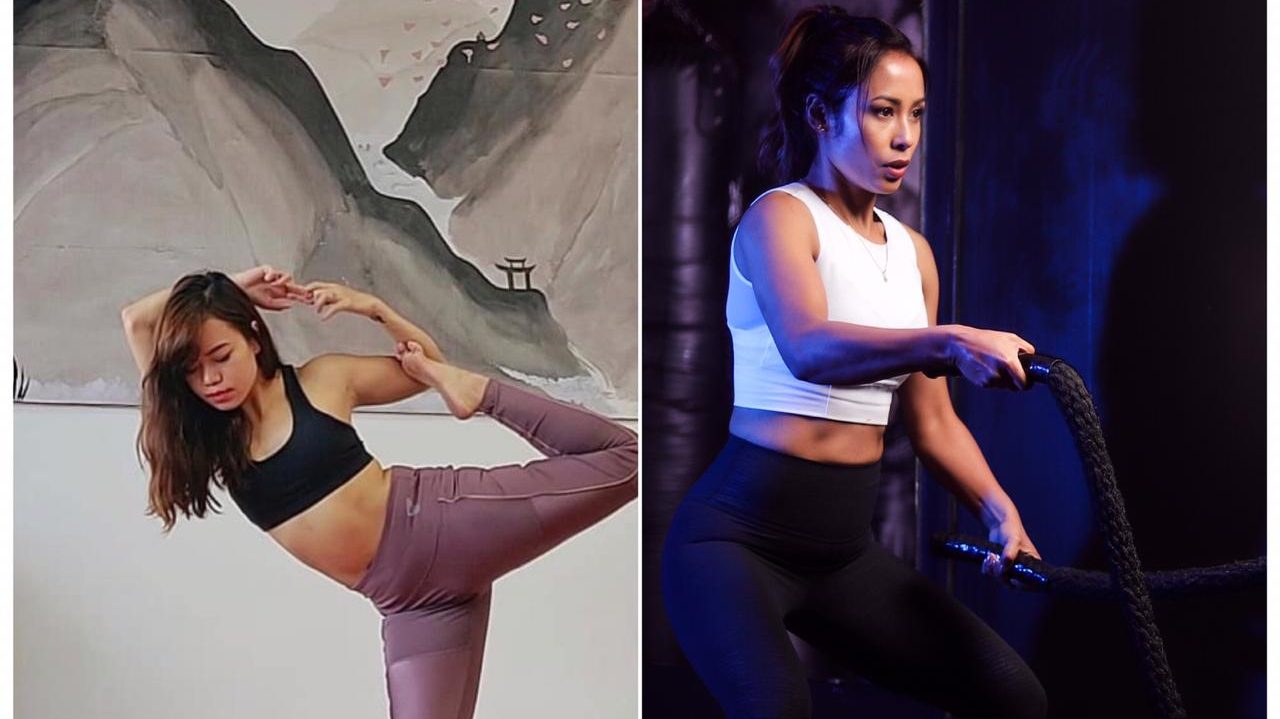 Grant a sick person a wish and he would ask good health. Health indeed is wealth, and we can understand this only when we fall sick. A regular flu or indigestion or a little sprain pains us so much that we long to get back into good health. In this fast paced world we have time for everything but very less or no time for ourselves. This itself is an indication that we need to find time to dwell deeper into ourselves and invest time for our good physical and mental health. Times are changing and so is our definition of healthy living. There is no dearth of inspirations to look out for when it comes to fitness. One such is the duo from Darjeeling, West Bengal, who have not only been practising but has made healthy living their way of life and has been imparting the same to others.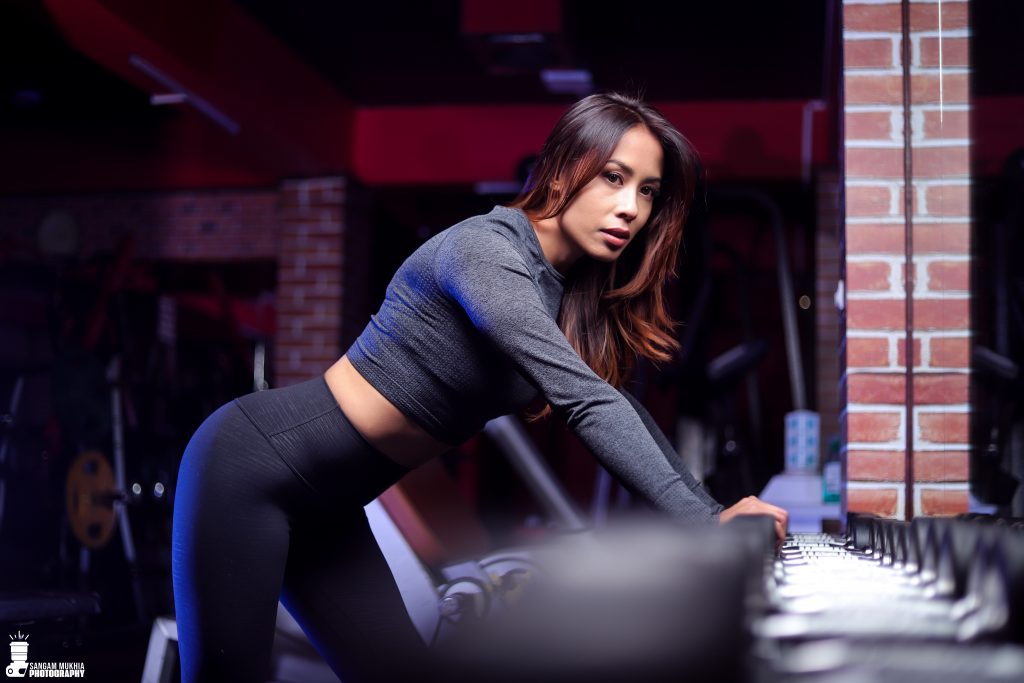 Sunanda, the mother, once a chartered accountant aspirant ended up becoming a flight steward. However, in due course of time, she realised her passion for fitness and decided to tread this path. Sunanda is now a certified fitness trainer and also runs a gym along with her husband Tenzin in Darjeeling named the Tenzin's Gym. Her husband, who is equally passionate about fitness and bodybuilding and has earned and won many titles locally and international as well.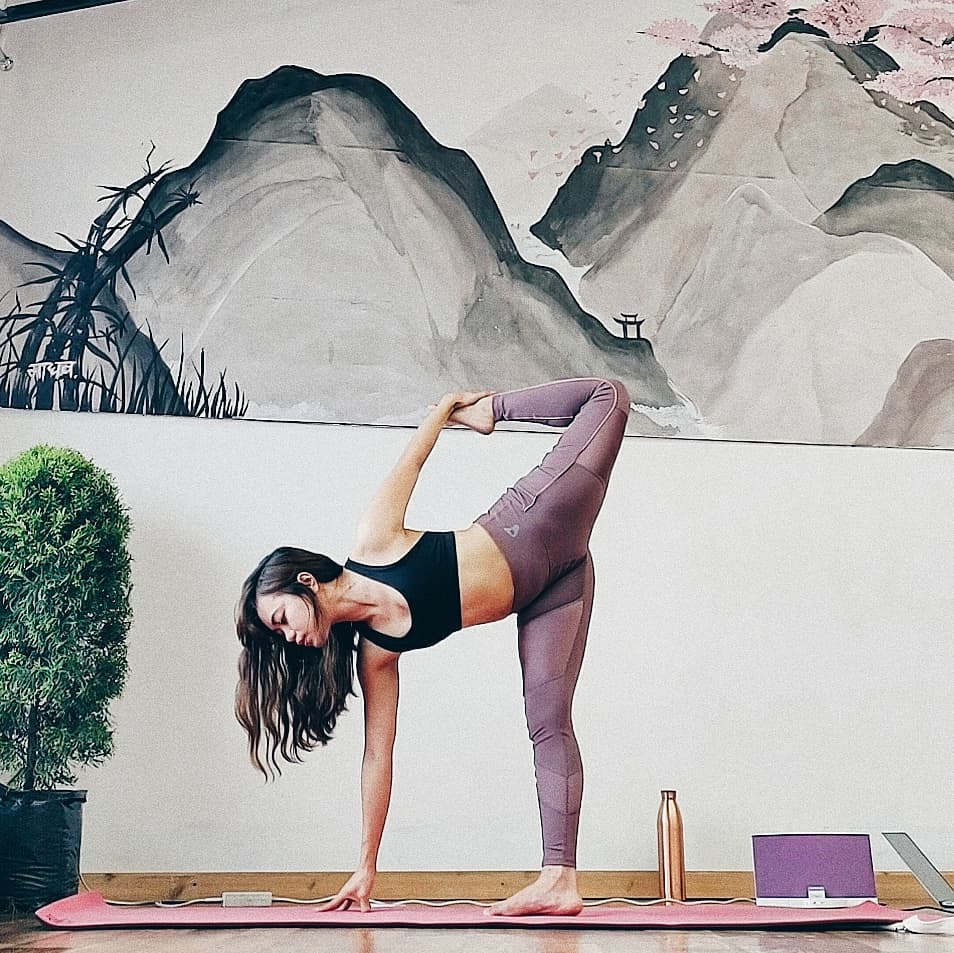 As for Apurva, fitness started with reluctance. However, she too realised the true essence of healthy living and made it her way of life. Apurva is the founder of Sumitra Yogashala, a wellness studio in Darjeeling. She is a Yoga Alliance US certified Ashtanga Vinyasa Yoga instructor and an entrepreneur. Before venturing into the field of yoga, she worked in Delhi as a journalist and a fashion editor for POPxo, an online magazine for young girls.

Below is an interview with the fitness duo who over the years have been able to spread the wellness of healthy living to the people at large.
ETC How did it start? Were you athletic since childhood or did it develop gradually ? Apurva: My journey started around 6 years ago when I had to accompany my mom, very reluctantly, to a yoga studio in Delhi. I had no interest in yoga at that time and looking back, I know it was because I knew nothing about yoga. It was my first yoga class and even though I could barely touch my toes at the time, I remember leaving the class feeling like a different person altogether. I instantly realized that yoga had very little to do with the physical postures – it was all about journeying inside your own self. It was a glorious cultivation of mind, body and breath awareness. It was about being present and aware and creating space of your own self – to move, to know yourself and most importantly, to breathe (because sometimes, or rather, most of the times, we are so caught up with everything around us, we tend to forget how to breathe). I have been hooked since. My journey into this discipline was not out of a desire to be flexible or strong, it was truly a quest for a more peaceful, a more spiritual life if I may. I was drawn to the philosophy of the practice, which is beautiful. The body that comes with the practice is merely a consolation, yoga is the blossoming of the mind, body and spirit. Yoga is to be performed not just on the mat, but off of it – in how you eat, talk, think, work, live.
As a child, I was fairly athletic. I think adventurous would be a better fit. I have loved exploring the outdoors, learning and trying new things. I have been very fortunate to have a family who loves adventure and fitness, so the thirst to explore, take risks came early on.
Sunanda : It all started when Tenzin's Gym opened up in 2010. Since I wanted to do more than the usual brisk walking, early in the morning, I decided to join the gym. Also it used to be too cold during winters so indoor gym seemed a good idea. I didn't know how to use any of the machines back then, and of course thought that it was only for the men, who wanted to build huge muscles. So I just used to walk on the treadmill and do some cycling. I wasn't athletic at all during childhood. I was more of a geeky child who loved maths and accounts but yes, after I joined the gym and started feeling the positive changes in my mood and also my body, then there was no turning back. I was passionate about learning more and I started weight training as well, breaking all stereotypes that women shouldn't lift weights. Since many people started asking for exercise and diet tips, I decided to make it official and got myself certified so I could make a career out of my passion.
ETC Who is your source of inspiration ?
Apurva : For me, inspiration is in all the people I meet, the conversations I have, the places I visit, the mentors I have had along the way and my students. It's everywhere and isn't that a beautiful thing?!
Sunanda: My source of inspiration is my husband Tenzing Jamyang who was the person who instilled the idea in me that lifting weights has so much of good effects inside our body and is equally important for women and not just men. He convinced me that lifting weights would never make a woman bulky and muscular like men as we don't have testosterone like men. So I tried, hesitating at first, but then soon got hooked by seeing and feeling the results. Moreover, lifting weight increases our bone density, hence preventing diseases like osteoporosis, osteoarthritis and so many others which develops with age.
ETC Did you find it difficult while entering this field?
Apurva: There wasn't much difficulty entering this field but yes, the transition from my previous work to this was a little scary. Like everything else, the inception can always be a little unnerving but if you believe in your skills, knowledge and have a concrete plan then things have a magical way of working themselves out. The growth has been very organic and natural.
ETC Being a mother was it difficult for you while entering this field?
Sunanda : Even after being a mother of two kids, I didn't give up working out. It was and still is difficult taking out the time, but since I'm very determined not to let go of my fitness routine, I wake up early in the morning before my kids wake up and I am back before they are awake. Working out releases the hormone endorphins which makes us feel happy and good. So, I believe if I take care of myself and remain fit and happy then I can be a better mother to my children and a better wife to my husband.
ETC How do you describe the fitness craze among the people in the hills?
Apurva : I feel people in the hills have always been inclined to fitness – whether it be in the form of sports, walks, hikes, cycling, gym, etc. We sure love our hills and would never waste a pleasant day indoors, we'd take our trekking boots out and hit the road. That alone says a lot about fitness in the hills. That being said, with new fitness arenas opening up like several well equipped gyms, yoga studios, zumba studios – people now have an opportunity to explore so much more. It's amazing to see all the gyms and studios do so well. There a wave of fitness, eating right and I hope it will only continue to get better and bigger.
Sunanda: Fitness industry is definitely booming at the moment as every individual wants to be fit and healthy. Even in the hills, most people go for walks and most come to the gym. However, there's a lack of certain knowledge when it comes to lifting weights. Many don't do it correctly and just follow the person whose body may be the best in the gym. That person may be genetically gifted and whatever he or she does works for him or her, but lifting weights should be done in a proper way with the proper technique otherwise there may be injury and pain. So, this is where I found it very important to study the human body and the different muscles affected by the respective exercises. When you understand the science and the human physiology then you will know how to train smart and get better and faster results. So, yes I would definitely recommend people to learn from the best as fitness is a lifelong commitment.
ETC As a lay man nutrition to us just means eating well but since you are well versed in it, how would you explain it to our readers?
Apurva: In simple terms, nutrition is nothing but paying attention to what your body wants – the nutrients it craves, the hunger, the fullness. It is the nourishment of our cells, tissues and organs through the nutrients that we give them. Nutrition is more than just a good diet plan, it is the relationship we build with food and about the nourishment of both our physical and mental faculties.
Sunanda: Along with training, nutrition is equally important. That is why when I got my diploma in fitness science and personal training, I had to get myself certified in sports nutrition as well because they go hand in hand. However, as the name suggests, nutrition is not restricted to just people who are in the sports background or who are athletes. It is for everyone regardless of age, gender, culture or religion. Eating correct food, the food which we humans are actually supposed to eat, the food which we actually thrive upon will automatically normalise all our body conditions including our body composition. It cures many diseases and keeps us out of hospitals but due to modern conventional dieting ideas, most people get their nutrition totally wrong.
The nutrition which our human body most thrives on is first class animal source protein and fats, it's the food which our ancestors used to eat, the food we ate when we were hunters and gatherers. Fats are the most superior form of energy. Fats are not bad for health. It's sugar and carbohydrates that is like slow poison for our body. It's sugar that leads to deadly diseases like diabetes and cancer cells also feed on sugar. So if you eliminate sugar from your diet then many deadly diseases can be prevented. Investing in your health now and following the correct nutrition will prevent people from wasting a lot of time and money in hospitals later on.
ETC How long do you practise or train yourself daily?
Apurva: I practice around 2 hours, 5 days a week. Sometimes, I skip the practice and run instead. I try to incorporate every kind of routine in my workouts so you'll see me running, doing some calisthenics on bars, strength drills along with yoga. I try to meditate for an hour daily.
Sunanda: I train 6 days a week for one hour on early mornings when I can but on certain months when I'm busy or traveling I try at least 3 or 4 days a week.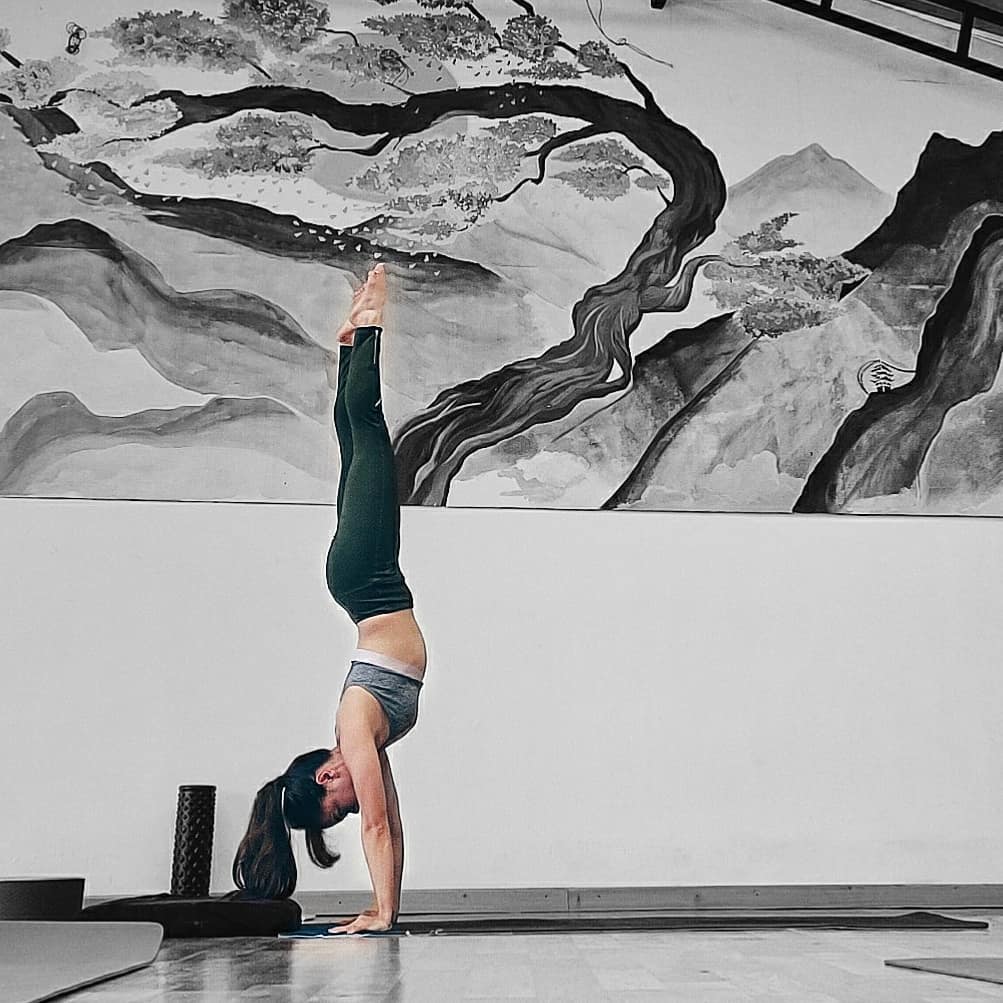 ETC What are your future plans ?
Apurva: I have been looking into ways to make people more aware and make conscious efforts towards a healthier lifestyle. Apart from my studio classes, I have been conducting anxiety, stress-relief workshops and wellness retreats and the plan is to work on that and reach more people, impact as many lives in any little way I can in the future.
Sunanda: My goal is to educate and make the females aware that lifting heavy weights is not going to make them muscular or bulky. It is possible to reduce your fats even after pregnancy and It is possible to reduce and even reverse our biological age and look younger than our age with exercise and proper nutrition. I plan to conduct more seminars and workshops in the future so people are aware of the advantages of fitness and nutrition.
ETC How does it feel to have achieved such a big feat at this age because not many people can do it?
Apurva: Thank you! I honestly feel like I am still a novice in this field and I am learning everyday. Even though I have the certificate of a teacher, I am still very much a student, a constant work in progress, the learning never really stops. I have been lucky to have a very strong support system in my family and friends to be able to do what I do. My mother is also a yoga instructor and she has been practising for almost 20 years now. I owe a lot of who I am and what I've achieved to her and everyone else.
Sunanda: It was certainly a lot of hard work, sweat and tears to reach to where I am today in terms of knowledge and strength. It definitely requires a lot of determination and discipline but what is more rewarding is the fact that I have been able to help so many people not only achieve their body goals but also normalise many body conditions like depression, anxiety, PCOS, thyroid, high cholesterol, fatty liver diseases and many other diseases. Following the correct nutrition cures many diseases and increases cognitive clarity as well. Before giving out individual diet plan, I conduct a blood test and check if everything is supposed to be the way it is or not. I prescribe vitamins and minerals accordingly n calculate the amount of fats, protein and carbohydrates according to his height, weight, body fat percentage and activity level. When we eat what we are supposed to eat then our body functions optimally. Our body is capable of a lot more but we humans don't use it fully.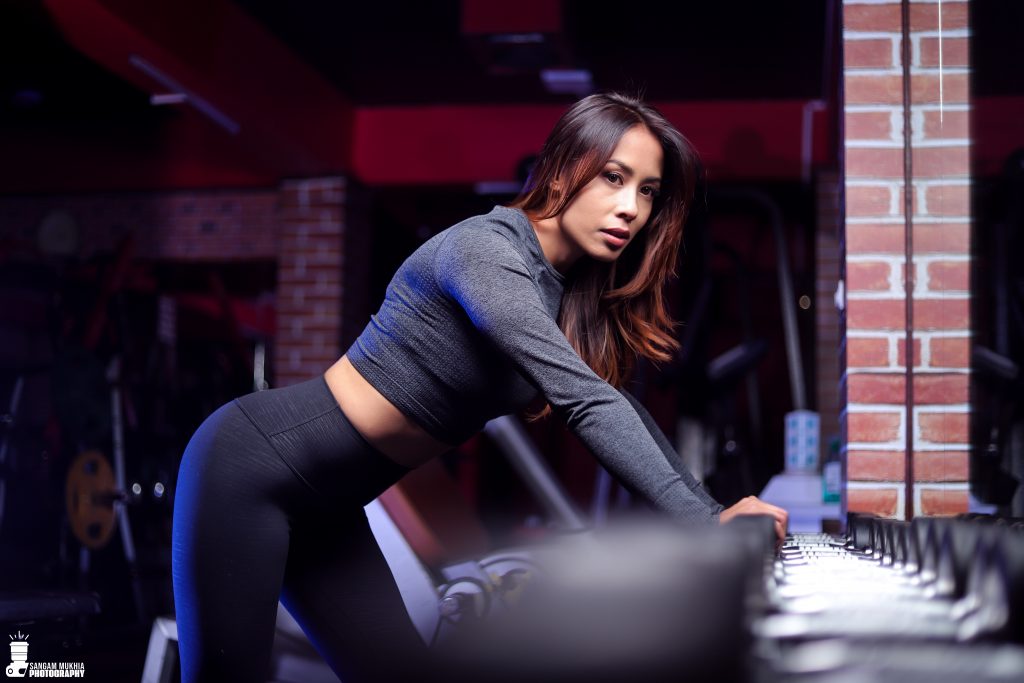 ETC Words of inspiration for our readers and tips on staying healthy .
Apurva: Don't wait until tomorrow, until the right season, the right mindset, the perfect place to start your fitness journey. Start where you are with whatever you have. Start at home with a youtube channel, start with a short walk or a run – just start. Respect and love your body. When you look at yourself with love and respect, you'll automatically know what is right and wrong for your body and mind. It's really that simple! Self-love is how you take your power back!
Sunanda: I would strongly recommend everyone to make fitness training and correct nutrition a part of their daily routine whether you are young or old, because the benefits that come with it is something that no amount of money can buy. Being sedentary is the worst thing these days that comes with our lifestyle which leads to many diseases and health problems. So at least give one hour a day to physical activity. It will make a lot of difference in your mood and body composition. Along with the various benefits you will gain inside your body from exercise and nutrition, looking good from the outside is just a by-product. You will automatically look good and fit.
Cosmo Pop: Bridging the gap; Bringing the world closer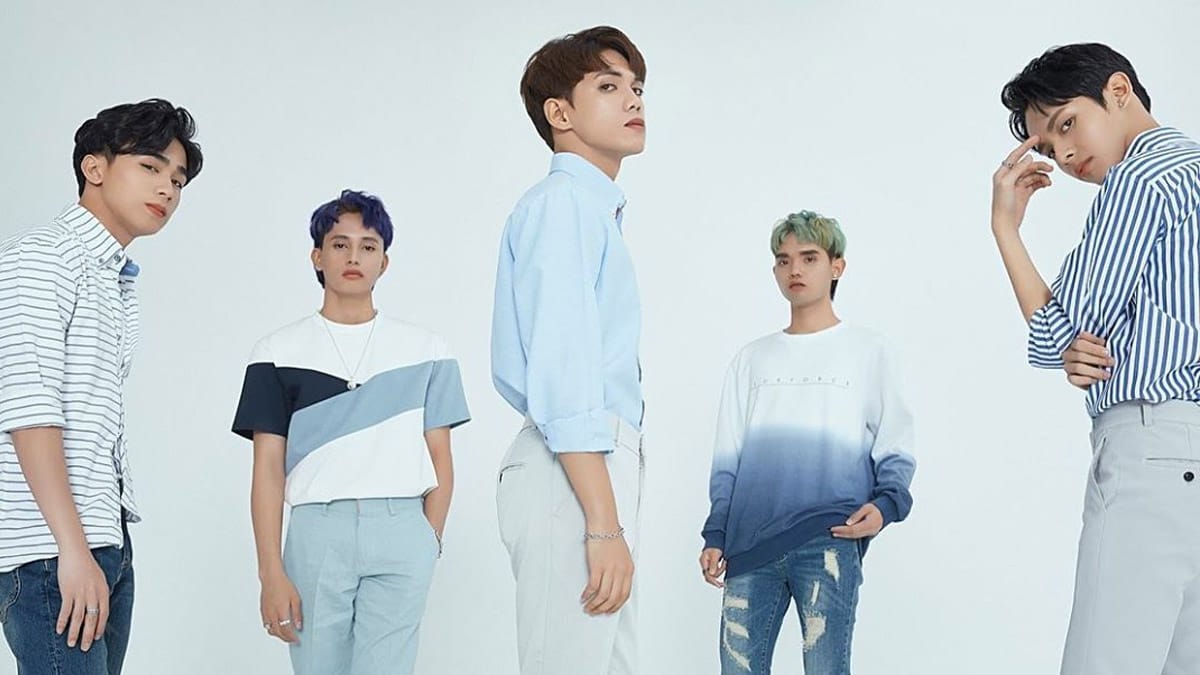 The world where we are in today is all connected by social media, which is a very fast and easy way to connect people from various parts of the globe.
K-pop wouldn't have been able to garner a larger audience without the internet, where fans can watch their idols and their lifestyle in YouTube, Instagram and other various social media platforms.
Likewise, K-pop and pop music have become an inspiration to many countries to have their own idol groups and genres. The quote- "Music is not to hear, it is to feel", is actually proved correct in this world, where people learn various languages or are inspired to learn certain languages from their idols or just use subtitles for meanings. In the academic world, music and any kind of art form spreading the country's good side falls under soft power diplomacy, and being a netizen one can always see that each and every country is doing well in this field.
Cosmopolitan is a word which all of us are familiar with, and hence, the term 'Cosmo Pop' is a near reality which exists in today's world. There aren't any particular group who listens to particular songs in particular languages but the world of music has become a cosmopolitan world where anyone can choose the language they want to listen to from the country of choice.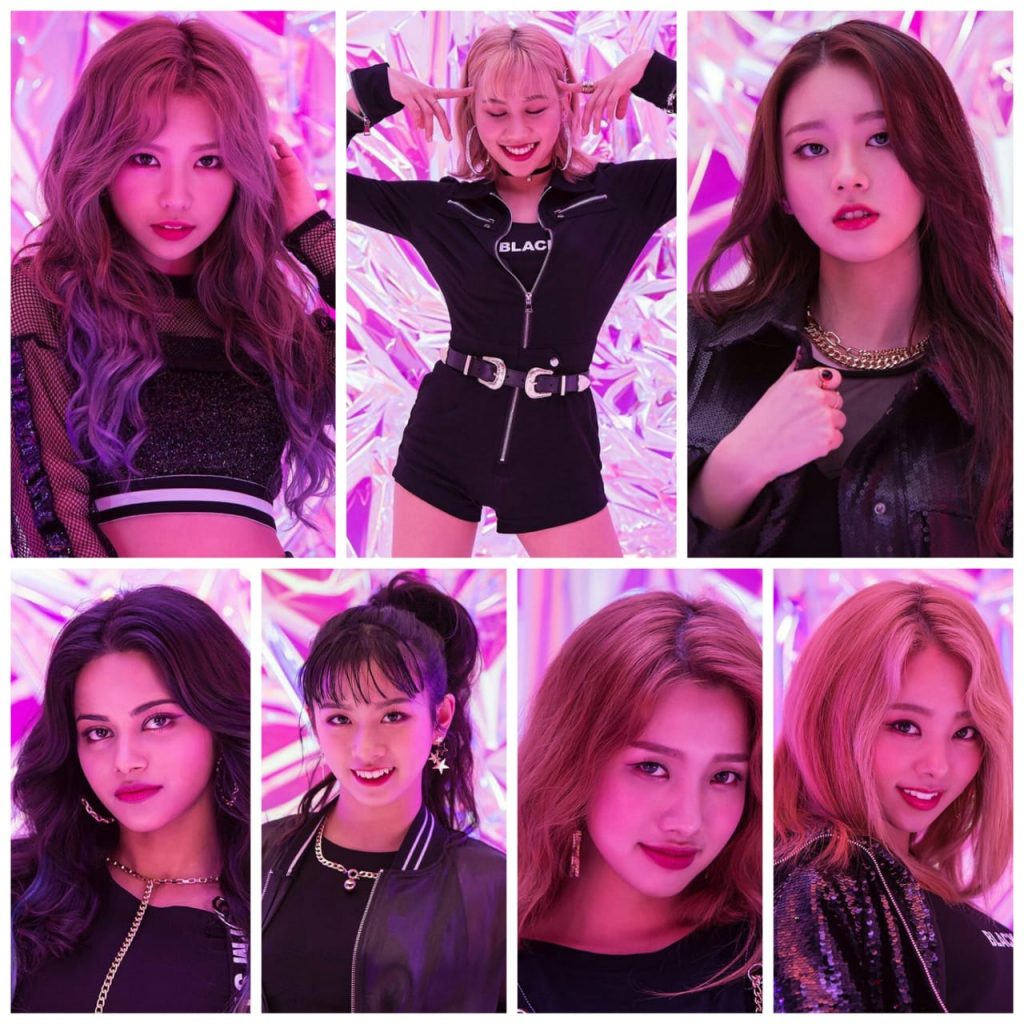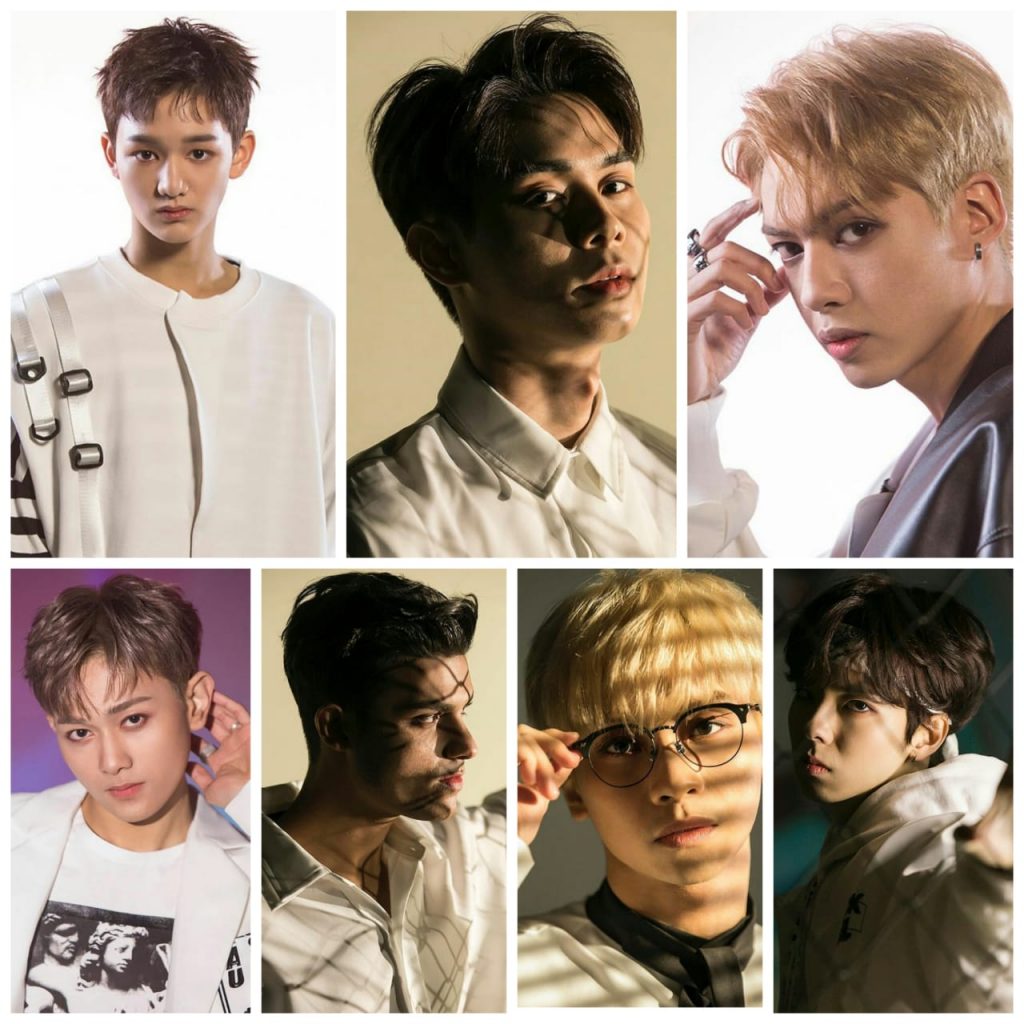 Groups like Z Boys and Z Girls are one such example which has members from seven different countries like Japan, Indonesia, Thailand, Philippines, India , Vietnam and Taiwan. This group is managed by a South Korean company, Zenith Media Contents, and is a perfect blend for today's listeners.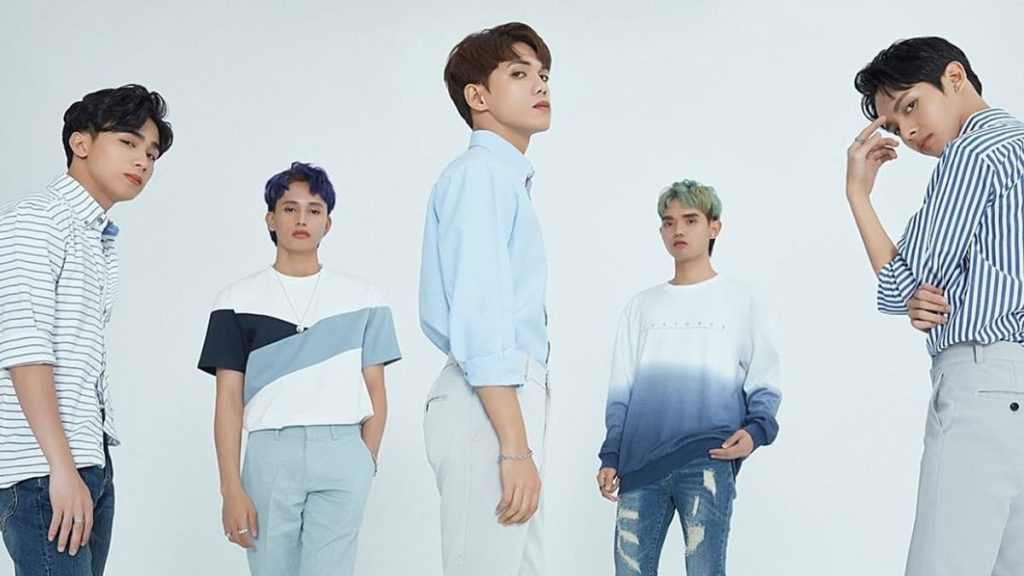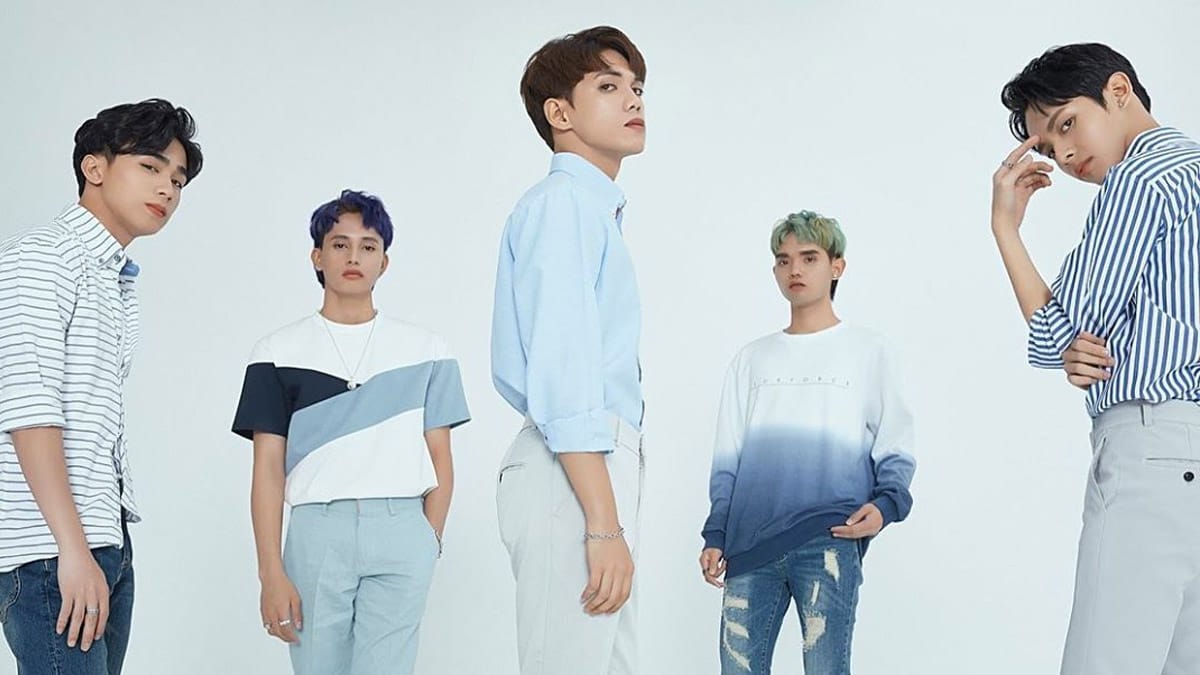 Also, Philippines was blessed with their first ever boy band, SB19, produced and managed by a South Korean company, ShowBT, for their Filipino audiences. They were trained exactly the same way as the K-Pop idols. Also, a country like Kazakhstan is now on a whole new different level where they have their own genre called Q-Pop, which is Qazaq pop and the credits for this genre is given to the country's first ever boy group under Juz Entertainment called Ninety One, and their producer, Yerbolat Bedelkhan. Ninety One is a five member band which debuted in 2015 and is now becoming globally popular for their unique style of music, which is also equally inspirational. Q-Pop is now slowly catching up with the world and has various artists like Ziruza, who is a solo performer and has a good number of followers. Other Q-Pop artists and groups are, Newton, Buira, Juzim, Element, Alba, and also the newly produced band, DNA under Juz Entertainment, who is yet to debut.
The future of Pop music or rather let's just say Cosmo pop is indeed very bright, as there is no such thing as language barrier now, because we do have people from different nationalities as K-pop idols, who are global icons now. So, the dreams aren't impossible but one has to dare to make it come true!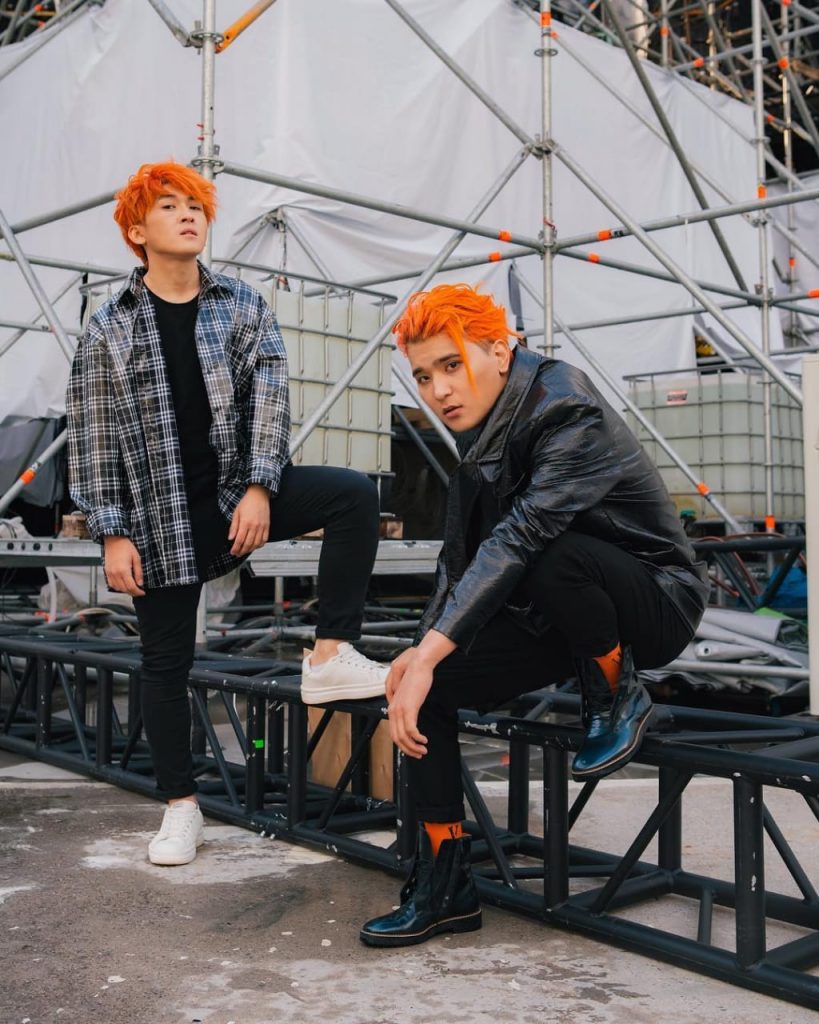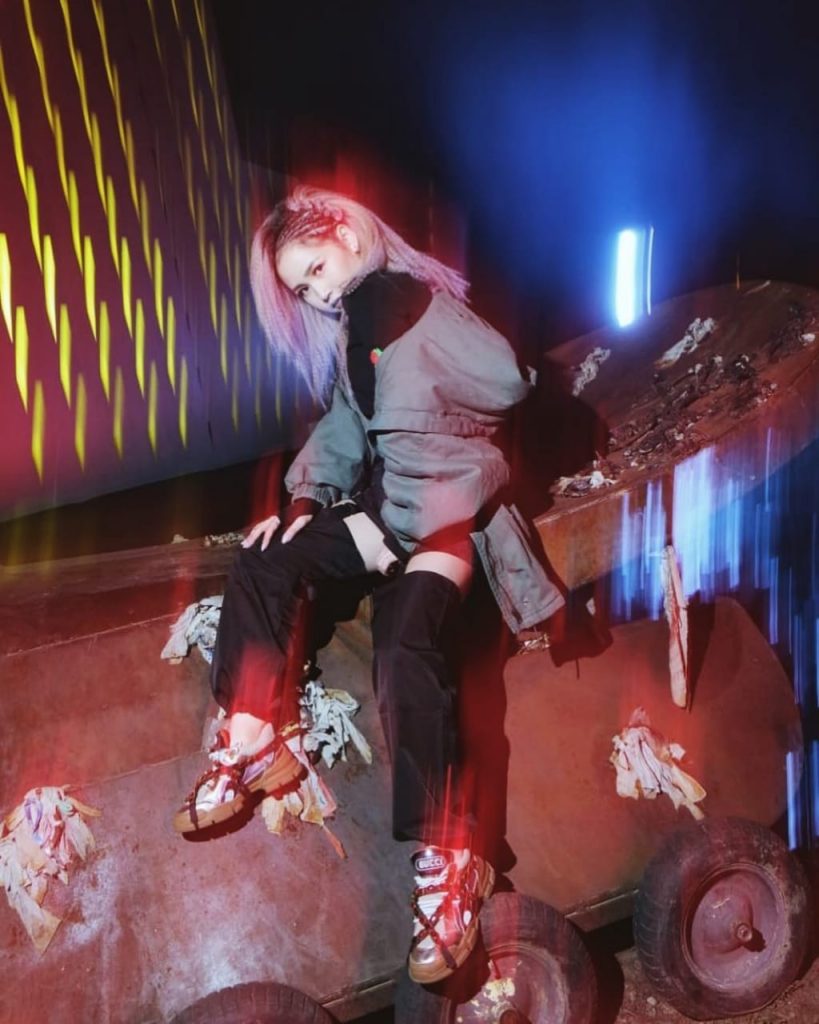 Priyam Yonzon and her makeup artistry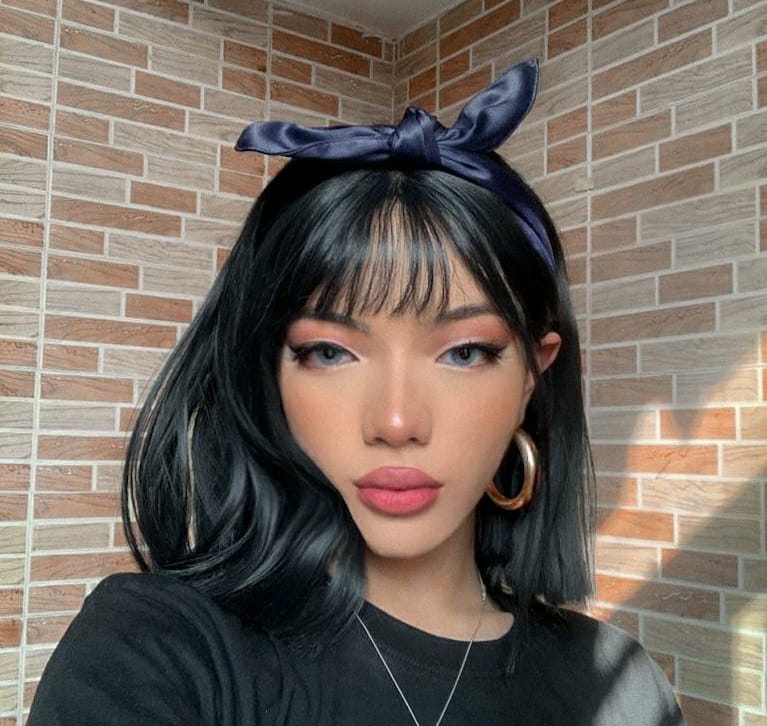 While some may say one doesn't need makeup to look beautiful, there are many who believe that makeup enhances a person's personality. As the yes versus the no continues, the definition of makeup remains the same, i.e. 'makeup is an art form.' Over the years ways of wearing makeup have changed. From the hairy thick brows of the 50s to the hairy molly brows now, from the glossy lips to the mattes, from the winged eyes to the smoky kohl, from the loud look to the nude ones- the art of makeup has seen it all. And with these evolving trends, there are no dearth of trendsetters.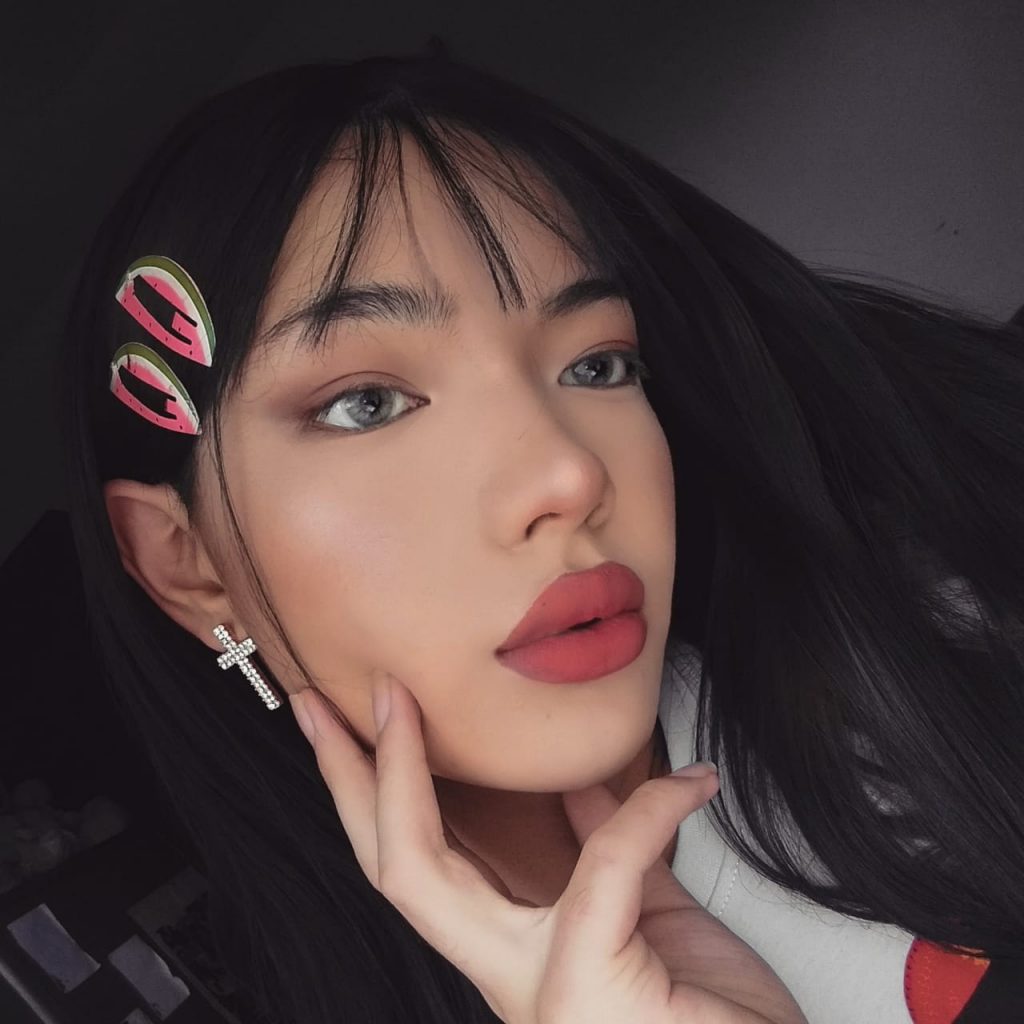 Priyam Yonzon is one such individual who has emerged as a beauty sensation with people going gaga after the look she sets. Belonging from the beautiful Darjeeling hills, she grew up getting inspired by celebrities, bloggers and beauty gurus over the internet. While she was growing up, the only makeup product she possessed was Baby Lips (lip colour) and compact powder.
"The reason I love make up is because it has the power to transform me into a beautiful and confident person," she tells.
After having learnt the basics Priyam took over Instagram by sharing her makeup videos. Her experimentation of new looks inspired and impacted her followers.
"I feel proud of myself when I realise how far I have come. It feels equally good that the beauty community is growing and I am growing along with it," she shares.
The art of makeup seems to have delivered quite a feat for young Priyam in a short span of time!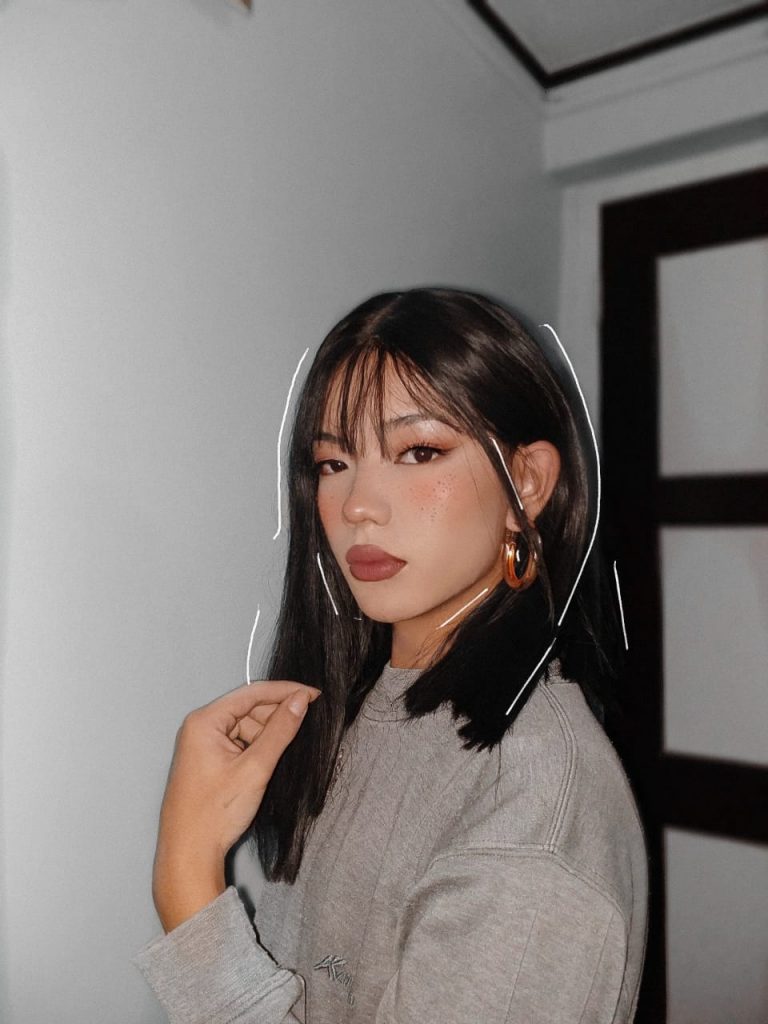 Priyam shares her quick basic makeup tips:
-Prepping the skin with a primer is the first important step.
-The other important thing is to match the skin tone while applying foundation.
-One must know the angle of contouring the face- starting with the ending of the hairline down to the deep cheeks and taking a curve till the chin.
-Lipstick completes the whole look. An essential part of makeup.
-Always use a lip liner. A little darker shade than that of the lipstick. (I like to mix different shades of lipstick)
-Eyebrows should always be sleek and snatched.
-The last important thing is to match the makeup of the eye and lips.
(Let us know if you want to see Priyam Yonzon on our YouTube channel)